EdTech solutions allow you to enhance the quality of education for your child in many ways. First, we tailor the service to your child's individual needs and learning pace, which can increase understanding. Additionally, EdTech solutions can provide engaging and interactive learning experiences through the use of multimedia, simulations, and gamification. This can help make learning more fun and enjoyable for children.
EdTech solutions provide remote learning, allowing children to access educational resources anywhere and anytime. EdTech solutions can also facilitate collaborative learning by providing opportunities for children to interact and collaborate with peers and teachers, which allows for social and emotional learning. The use of EdTech solutions can complement the limitations of traditional classroom learning and provide children with the tools and resources they need.
If you are considering implementing an EdTech solution, we will be introducing in this article the highly complete EdTech solution AllviA. Now is the time to make your children's education even more special.
AllviA, the global EdTech company
Service Overview
AllviA is a smart learning system for the classroom of the future, utilizing smart learning tools such as smart boards and tablets to provide an interactive education.
Strengths of an EdTech
AllviA has established an interaction-based learning system that induces student participation and cooperation, aiming for a future classroom. AllviA develops interactive classes with problem solving, video shooting, recording, simultaneous video playback, feedback, etc. Students, parents, and teachers share their learning outcomes and progress through the app, which helps identify a direction for future learning.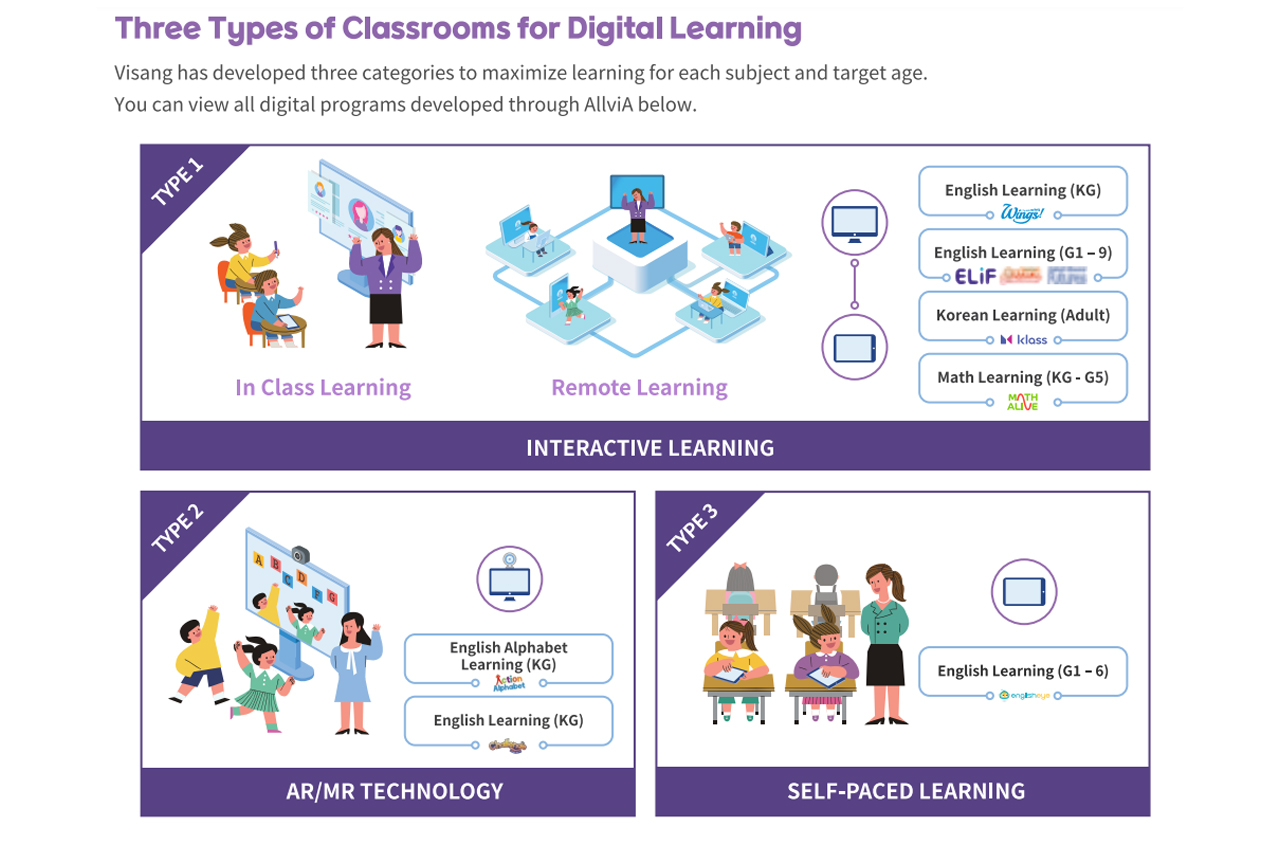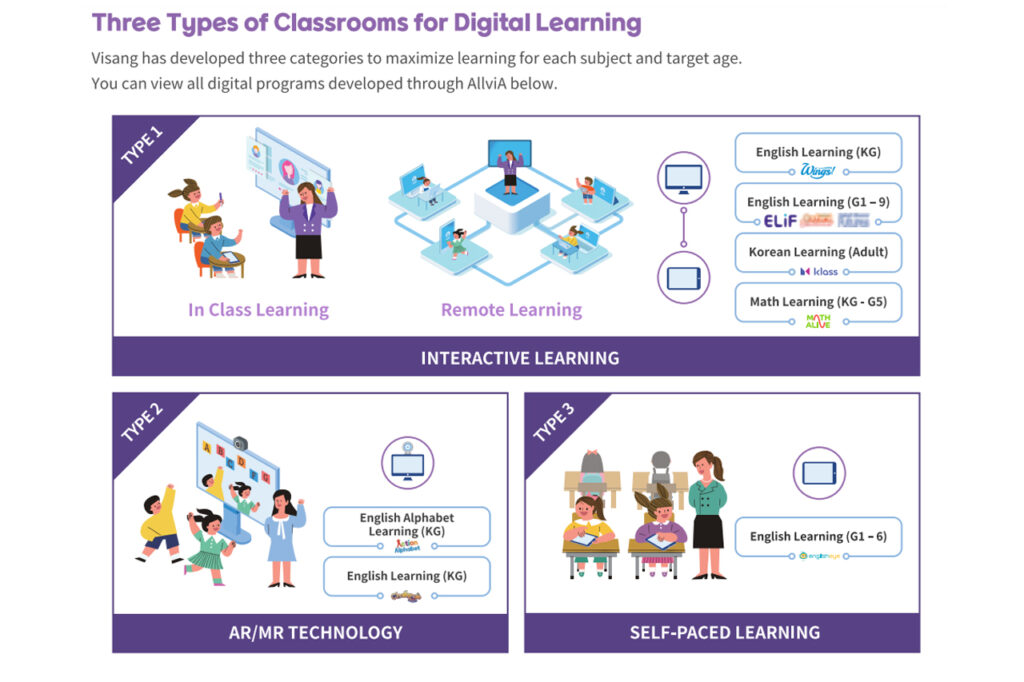 A one-stop digital education system supporting various learning
Through AllviA, teachers can analyze students' vulnerabilities or set future learning directions based on various learning activities. Parents can share the progress and results of their child through the app and check their learning achievement from anywhere. Furthermore, the existing learning materials can be digitized through the AllviA system. AllviA can convert any subject into a fun and easy-to-learn digital learning product.
Three Advantages of AllviA's Remote Learning System
Compatibility with various remote services: Compatibility with existing video tools with Zoom
Provides a real-time interactive class environment: Special functions such as turning on and off student monitoring audio and video
Ed-Tech Solution Wings
Service overview
This is an interactive English education program using digital teaching aids. It is a two-way communication English education program using a tablet PC and an electronic board with the possibility to take remote classes.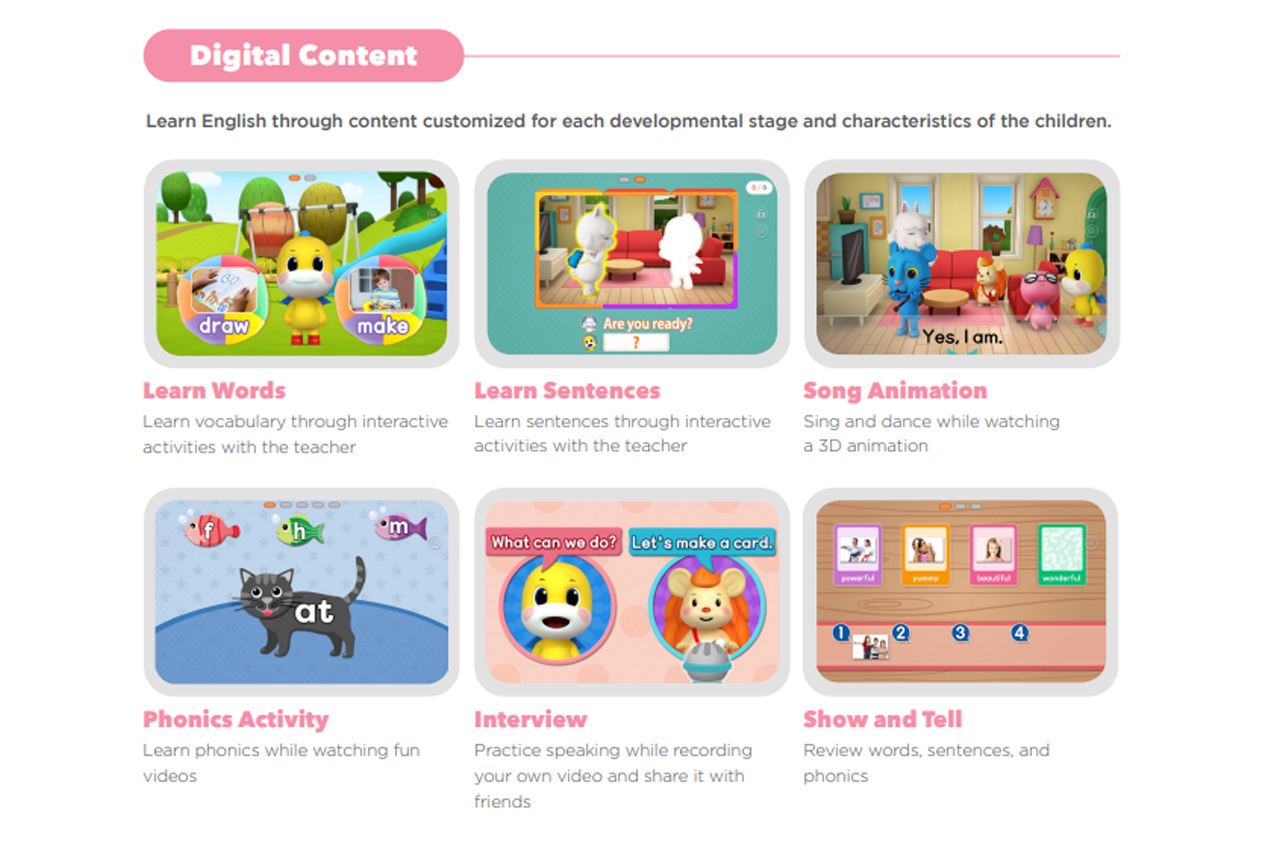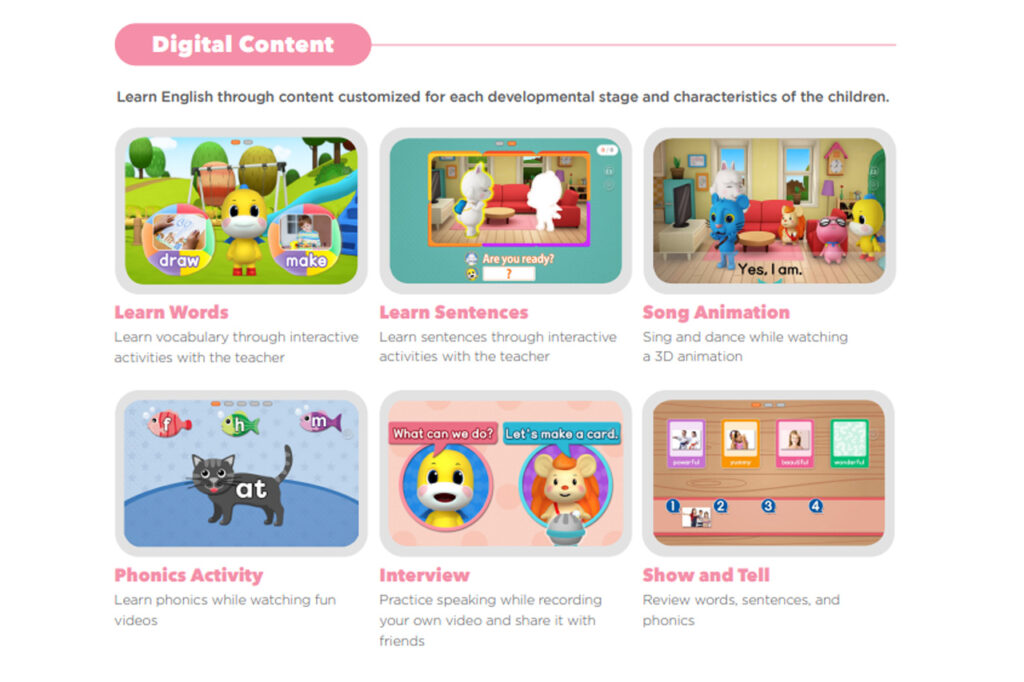 Strengths of an EdTech
English education services that communicate between teachers and students
Spiral curriculum that reviews repeatedly
Customized learning for children with digital content
Home study through apps and textbooks
EdTech Solution ELiF
Interactive Elementary English Program
This is an interactive elementary English education program with digital teaching materials. This is a two-way communication program mounted on its own platform, AllviA, on a tablet PC and an electronic board, enabling remote classes.
Strength of an EdTech
Multimedia contents to maximize enjoyment
Creative instructional learning model through interactive communication
Effective learning materials
EdTech Solution Oxford Discover Series
Global digital elementary & secondary English Program
This is an interactive elementary and middle school English education program that uses the world-renowned Oxford University Press's English education textbooks. VISANG EDUCATION transformed this Oxford Discovery series into VISANG EDUCATION's self-developed digital authoring tool that enables cooperative interaction and remote learning for the students.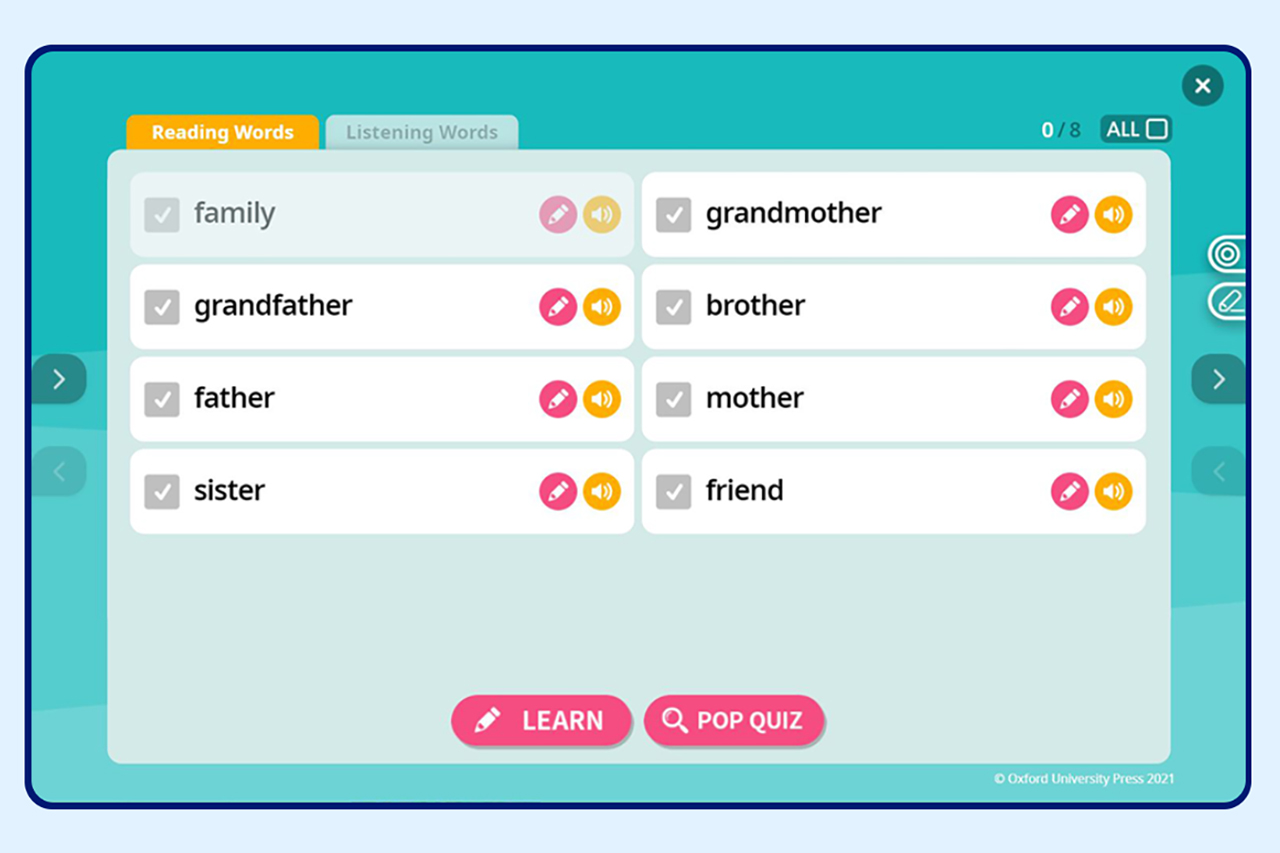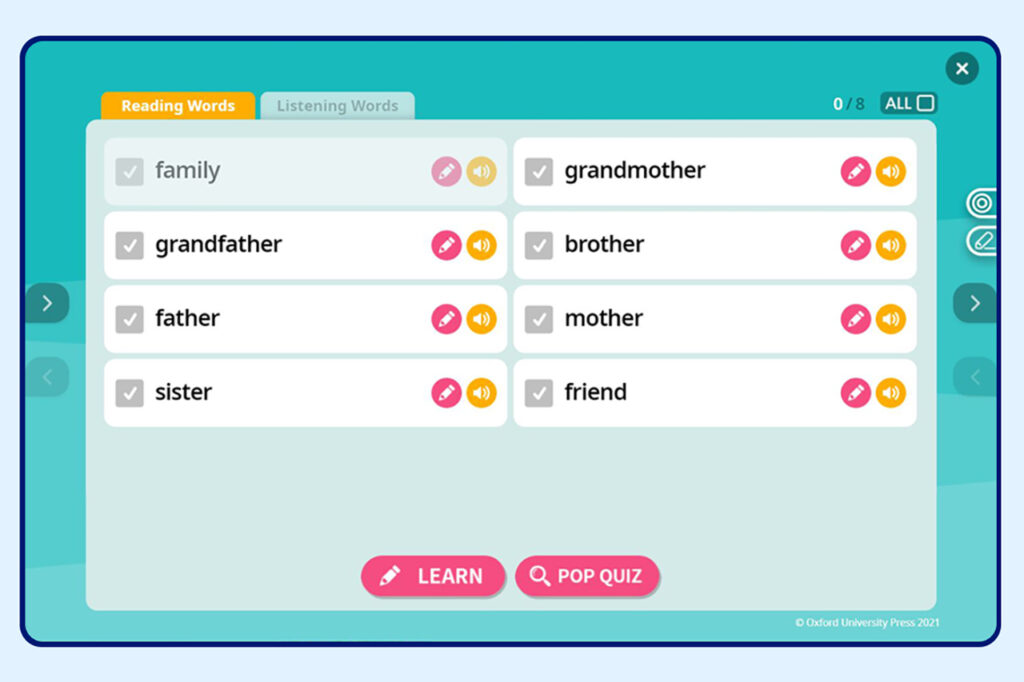 Strengths of an EdTech
Develop Oxford textbooks into digital learning solutions
Interactive participation in various activities: Words, Reading, Grammar, Listening, Speaking, etc.
Digitalizing the Oxford Discover Futures
EdTech Solution MATHALIVE
Interactive Elementary Math Program
This is an interactive elementary mathematics program applied to digital teaching materials.
It is an interactive math education program mounted on its own platform AllviA on tablet PC and an electronic board, enabling remote classes.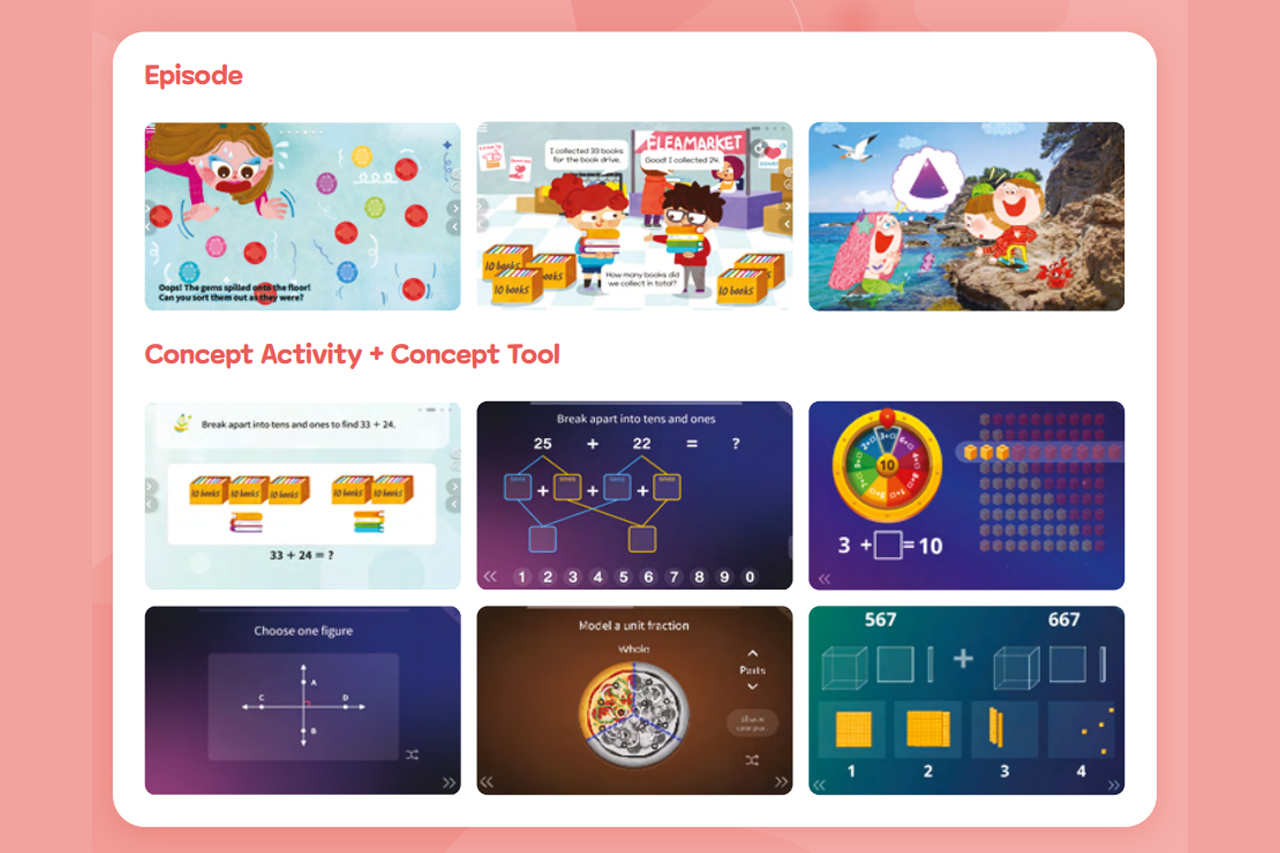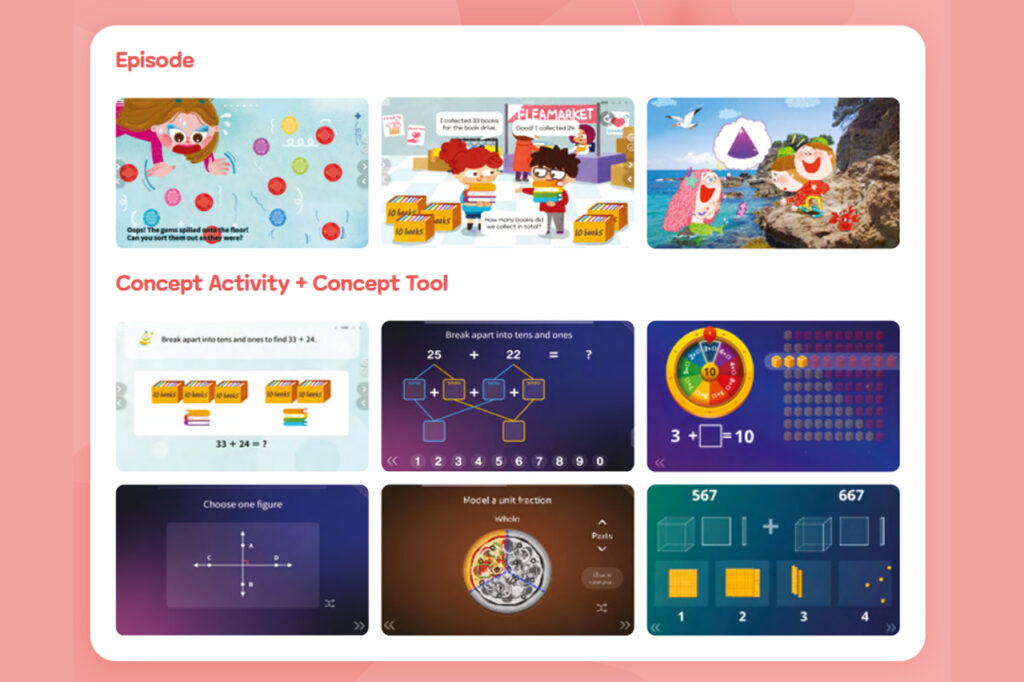 Strengths of an EdTech
Up to date learning tool that was newly launched in 2022
Basic learning skills based on a common curriculum
Developing an ability to think in real life and encouraging problem solving
Metacognitive learning that organizes the contents learned through communication with peers
EdTech Solution englisheye
Self-directed Elementary English Program
This is an educational process with multimedia-based learning in which you learn your native language naturally through watching, listening, and speaking. With over 1,400 videos filmed in English-speaking countries, you get the same learning effect without learning abroad.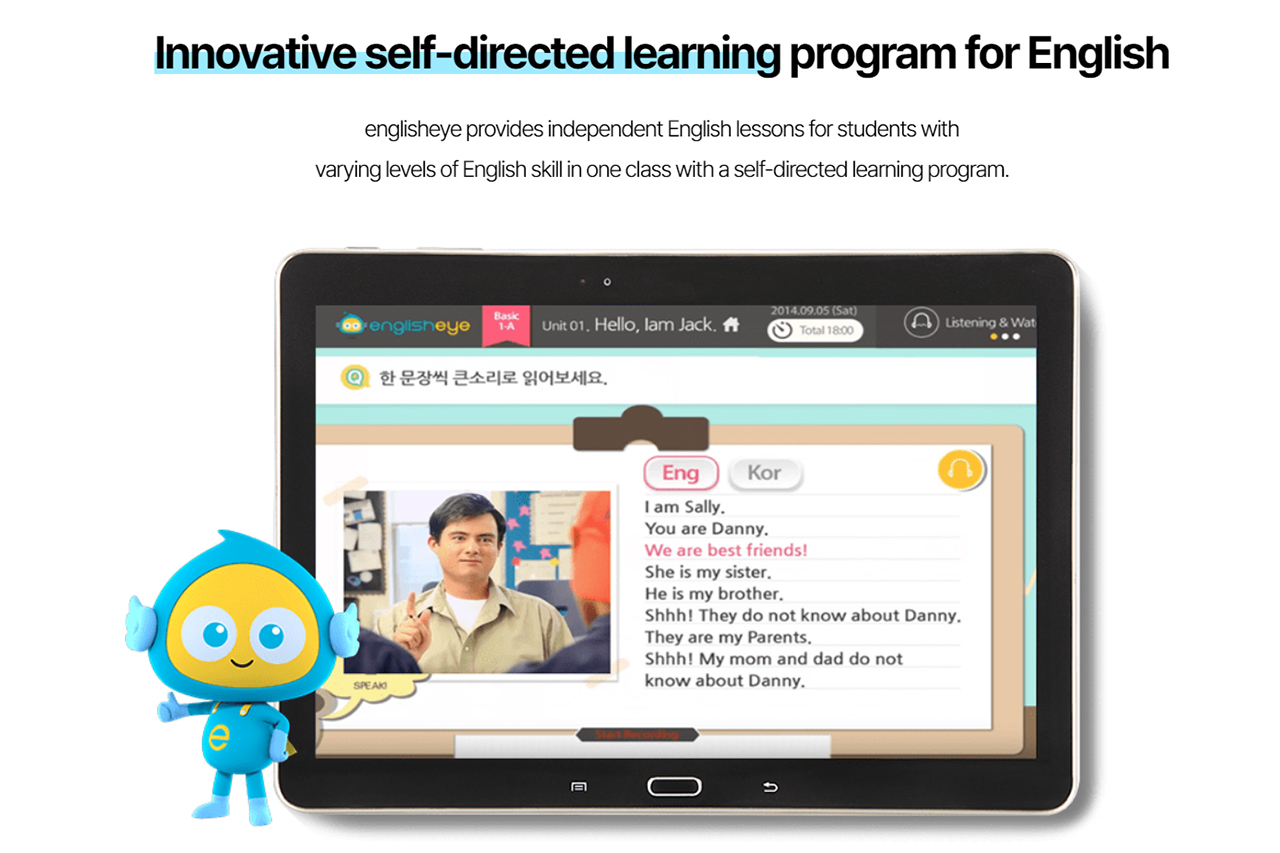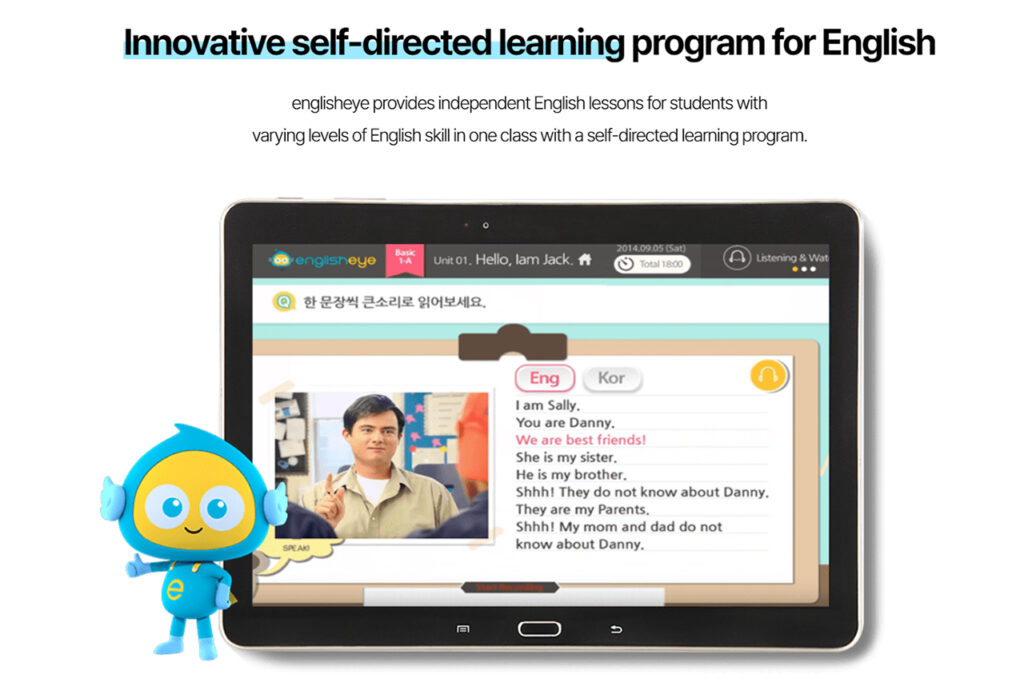 Strengths of an EdTech
Digital learning optimized for individual learners
Self-learning through PAD: Reading with the Teacher, Assessment, and Report
On-site experience learning lively English
EdTech Solution Challenge
Early childhood English program using AR/MR technology
This is an interactive early childhood English education program using AR and MR technology. Students can learn a lot while playing with AR and MR technology, which provide an active, participatory learning environment.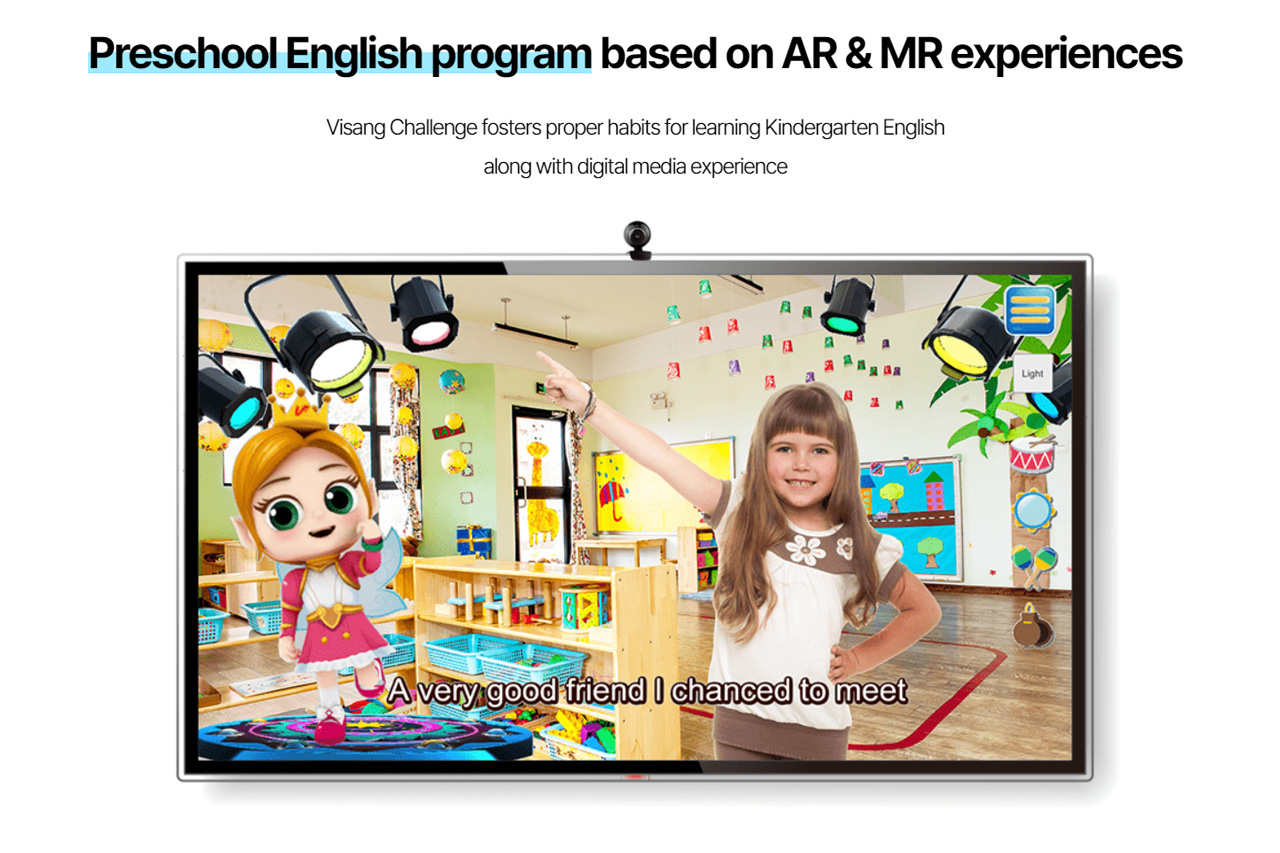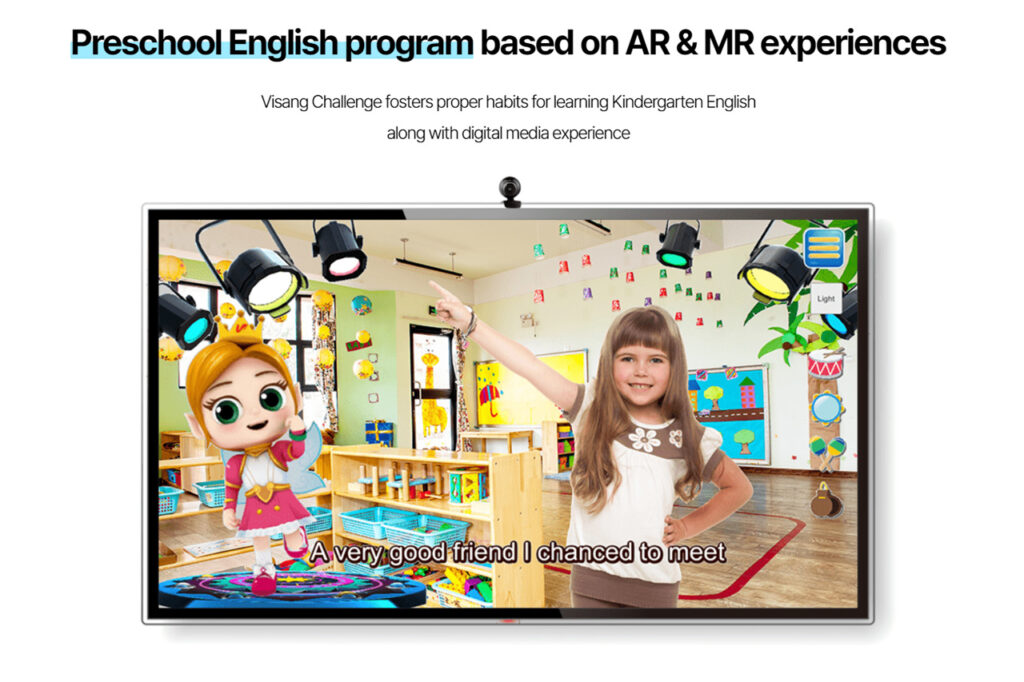 Strengths of an EdTech
Experiential infant English program with AR/MR technology
A diversified program including a reading book with stories and games, a practice book for homework, and a sticker book with AR play