The pilot program at Ban Yansue Elementary School in Chonburi, Thailand, was successfully completed on March 2nd. VISANG EDUCATION and several educational institutions collaborated to prepare the project for three months, and the pilot program was conducted for about three months after that. A pilot program was successfully implemented in a public school in Chonburi. The principal of BanYansue Elementary School even wrote a letter of recommendation for the program. The data and results accumulated during the long journey were shared with all 11 ASEAN countries through SEAMEO.
After a successful implementation of the pilot program, we will present research results on the program and its positive impact on students. What would the scene of the future classroom at VISANG EDUCATION look like?
What is the Chonburi Pilot Program of VISANG EDUCATION?
Do you know about the KOSEA event held in Thailand? VISANG EDUCATION had a meaningful meeting with the principals of a number of schools in the Chonburi region. The meeting was aimed at improving the educational outcomes of local students using Korean education products through collaboration with SEAMEO. In particular, Ban Yansue elementary school decided to run a pilot program using the 'Challenge' English program in cooperation with VISANG EDUCATION, while VISANG EDUCATION was scheduled to run a pilot program in Thailand. At that time, Edupark, SEAMEO, and Ban Yansue School were happy to collaborate with each other. The program weighed the achievement and writing proficiency that would be appropriate for students enrolled in the program at each level.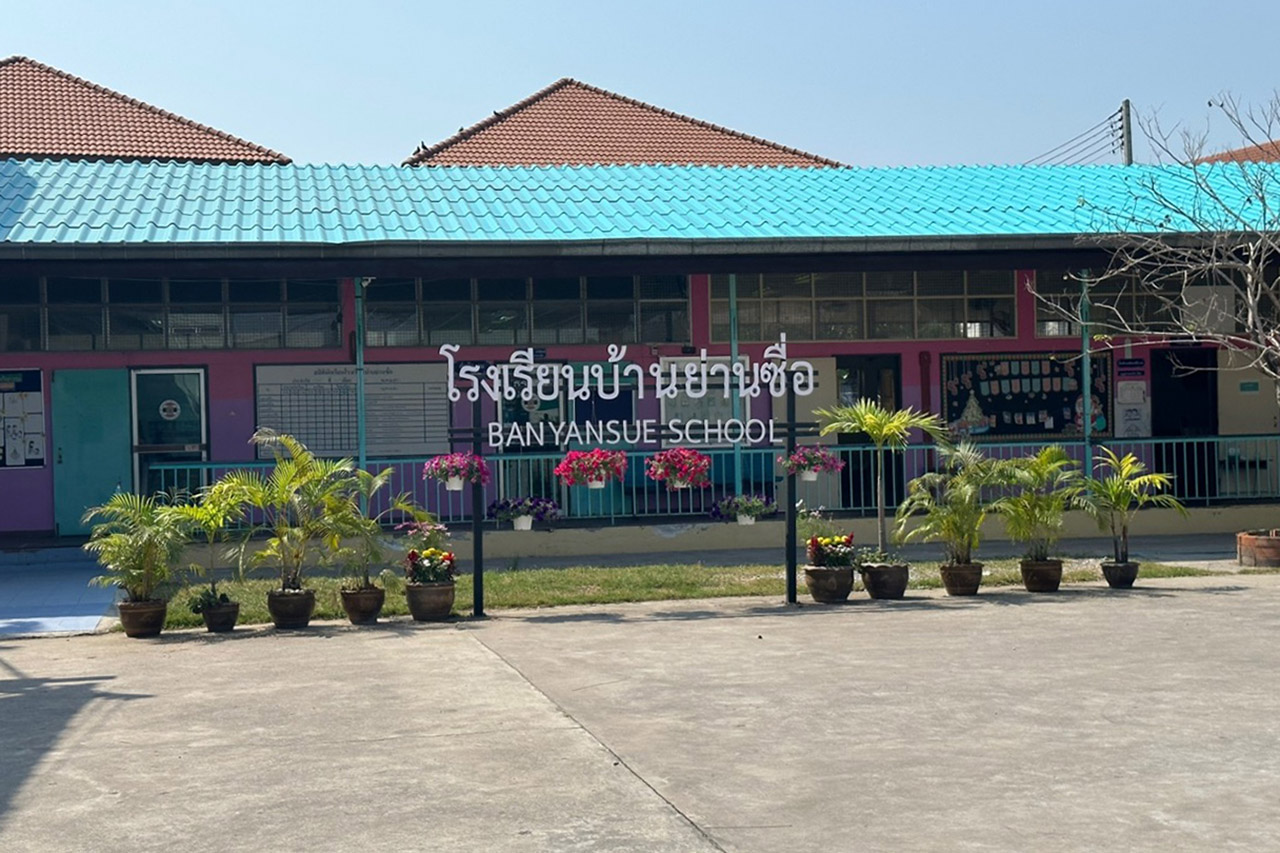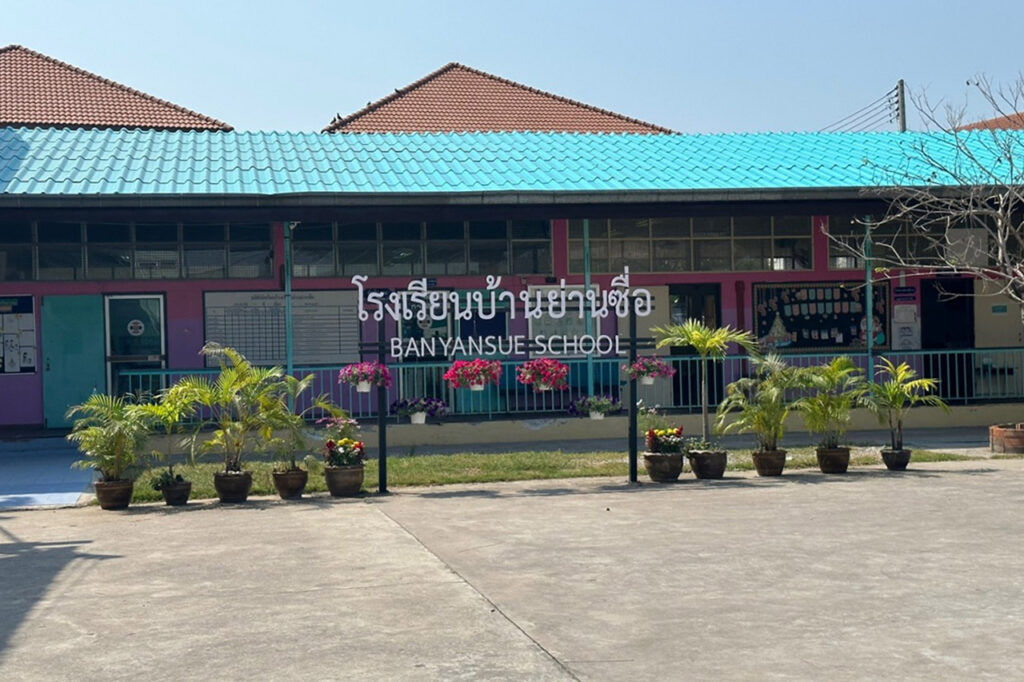 An Introduction to Ban Yansue Elementary School
Ban Yansue Elementary School is located at 110, Village 2, Bnacao, Pantong District, Chonburi Province. Currently, the school operates from kindergarten to 6th grade, supervised by Mr. Nuttaphon Chuenban.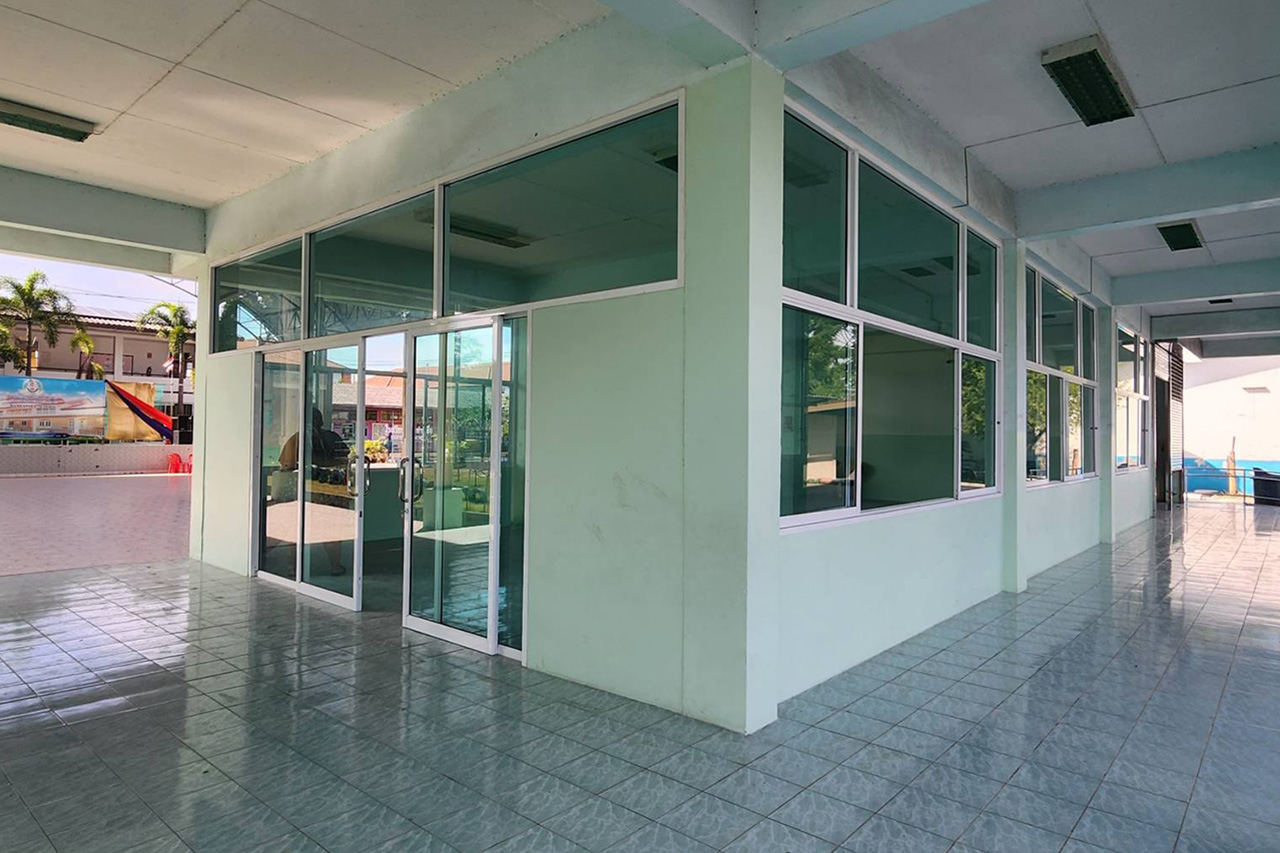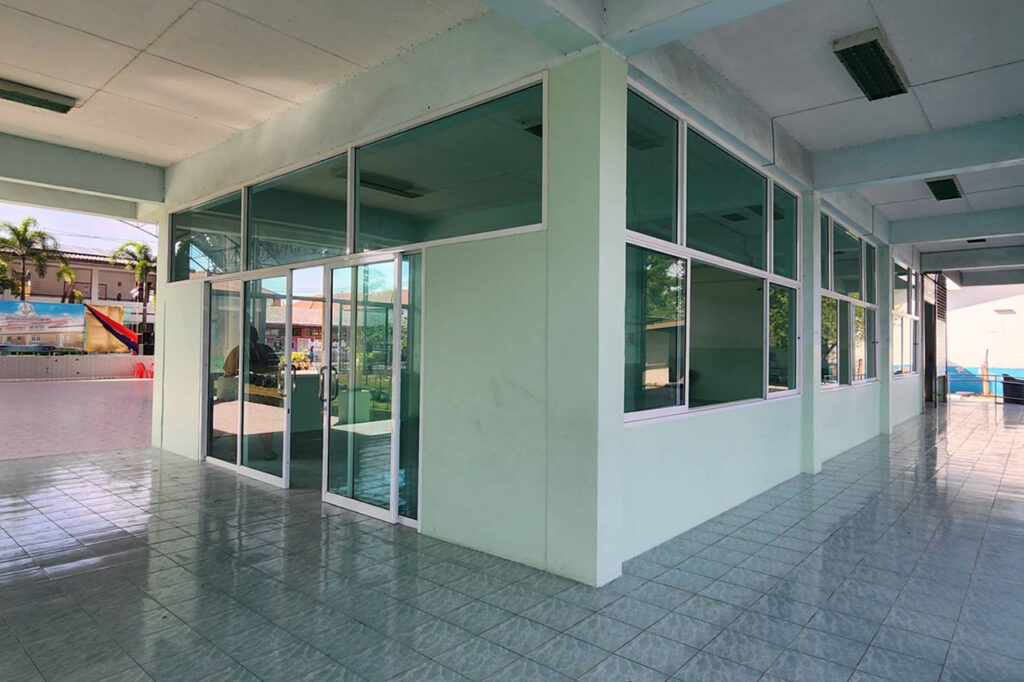 Future Classroom Solutions with VISANG pilot program
During the last preparation period, VISANG provided 2-3 classrooms called 'VISANG future education classroom' to Ban Yansue primary school, where students learned the 'Challenge' English educational program.
What is the Challenge Program?
Challenge is a digital English education program produced by VISANG EDUCATION. The program consists of interactive training using AR and MR technology, providing a more active and participatory learning environment. It is an attractive tool that students can learn about through playing with AR technology.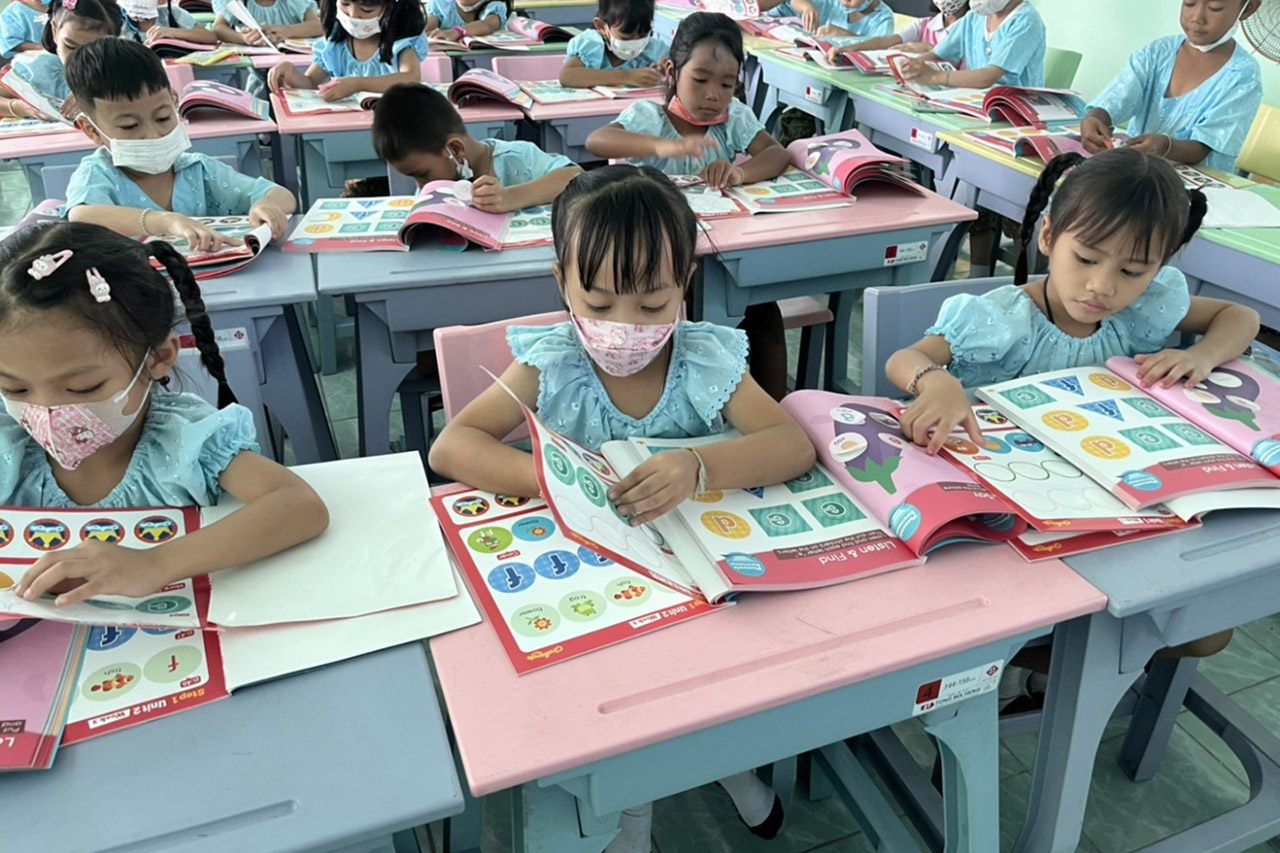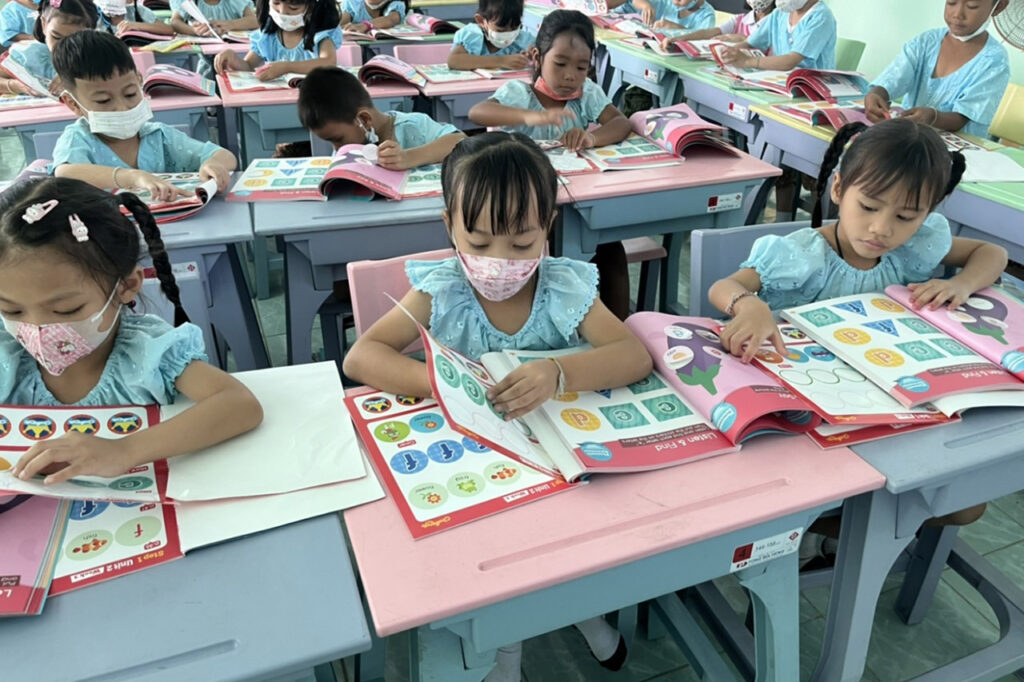 Pilot program field sketch
On November 27, students were able to learn English in a new way through the 'Challenge' program produced by VISANG EDUCATION. They participated in learning where they could easily acquire a language in an effective way through various activities rather than simply by reading textbooks. The program of VISANG EDUCATION has had a significant impact on students interest in learning English. The principal of Ban Yansue Elementary School said, "We hope that the program 'Challenge' will continue to provide a fun and effective way to learn English later on. Also, I hope that more participants can improve their language skills."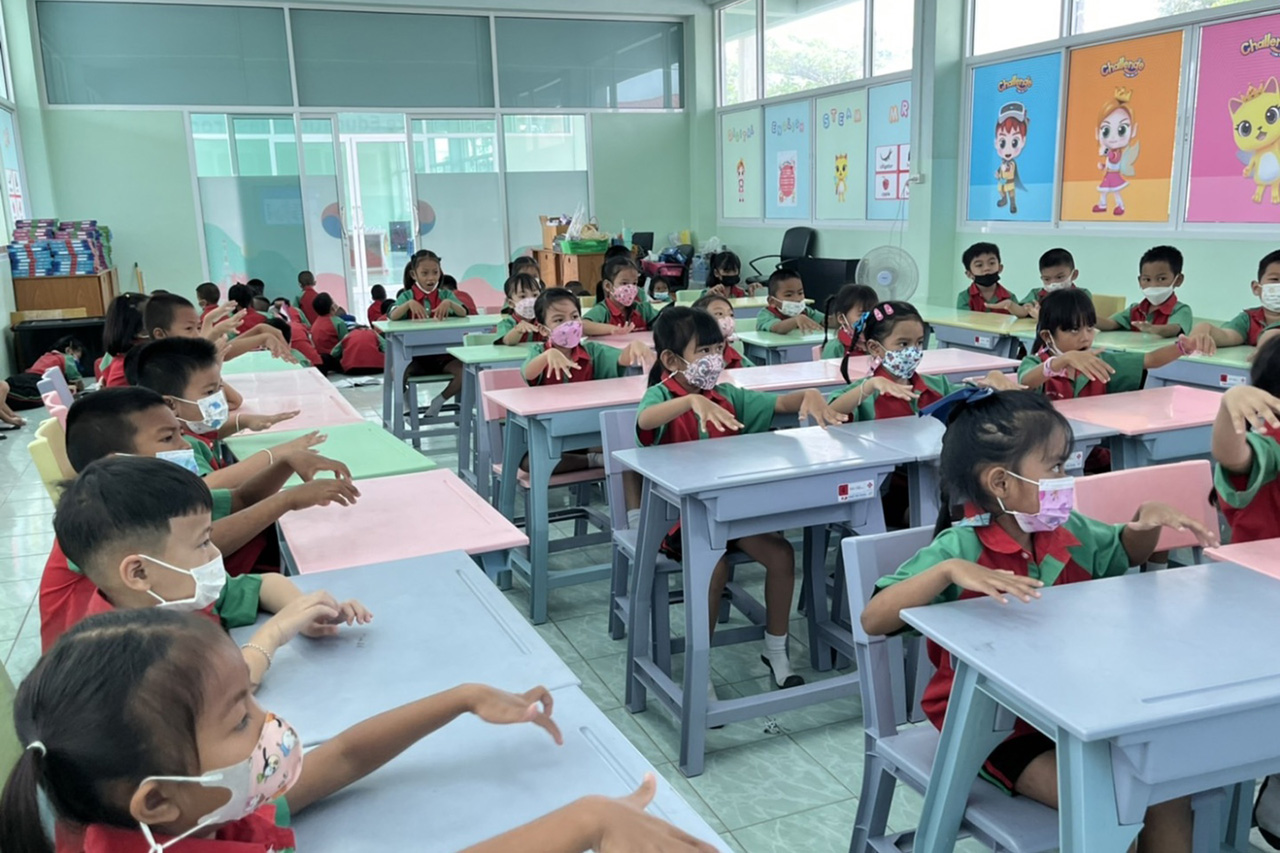 During the pilot program, we even sent out invitations for parents to observe it. Parents who participated also showed high satisfaction and trust in the 'Challenge' program. We took video clips and photos to record the event onsite. We believe the students who participated in the class will remember the three-month learning experience in their memory for a long time.
The activities and evaluation of the pilot program, which collaborated with VISANG EDUCATION and Ban Yansue Elementary School, were delivered to SEAMEO and Science-based Technology Vocational College, Chonburi, where they agreed to take care of follow-up measures such as training and mentoring. Besides, a pilot test of ELiF, which is an interactive elementary English program targeting senior students, will be conducted in May, when Thailand's new school year begins. 
Future Value gained by VISANG's pilot program
This program was a pilot project for the next business that VISANG EDUCATION will lead in Thailand. It was impressive to see the children of Ban Yansue Elementary School genuinely enjoying the 'Challenge' program with a gamification approach. Thankfully, we were able to verify its business success with many people, providing opportunities to establish the brand's presence and build relationships with key players in the Thai market and educational system. Moreover, the students can experience a pleasant education through interactive education. VISANG EDUCATION will continue to utilize advanced technology to complete a more qualified learning process for parents, teachers, and students.