AllviA believe that partnerships between educational organizations and EdTech companies have a positive impact on student learning. Online tools and platforms provide schools and students with access to new knowledge and creative teaching and learning methods. In fact, the education technology (EdTech) market will continue to grow as more organizations and individuals realize the potential of this technology. With the EdTech boom, thousands of companies have come on the scene promising to revolutionize the way people learn. But how do you know which solution is right for the needs of students and teachers?
Choosing the right EdTech solution not only has a direct impact on educational outcomes, but can also affect student and teacher productivity. In this article, we share an interview we conducted with our partner ALAB about how they use the AllviA solution in their education program.
About ALAB: American Learning Lab
In this interview we had the honor to talk about AllviA with our well-known partner "ALAB". ALAB (American Learning Lab) is an educational company established in Vietnam in 2019, running an integrated English, Math and Science program for children aged 3 to 15 years old, incorporating EdTech. Every student at ALAB can use tablets in the classroom, which helps record information and monitor each student's ability to acquire knowledge. More importantly, they learn English by interacting with smart devices and classmates, increasing their interest and engagement. By partnering with VISANG EDUCATION, ALAB is integrating the most advanced methodology into the curriculum: Real-time interaction, collaborative learning approach, multi-sensory learning techniques. This system of methods helps students learn English faster and with more engagement.
How much knowledge did you have about EdTech or Smart Learning, including AllviA?
ALAB: " I had little to no hands-on experience using any Smart Learning platforms such as AllviA before I started working for my current school. I had previously used interactive whiteboards in the classroom but nothing on the same level as AllviA."
AllviA is a smart learning system for the classroom of the future, using smart learning tools such as smart boards and tablets to enable interactive teaching. AllviA develops interactive classes with problem solving, video recording, simultaneous video playback, feedback, etc. Students, parents, and teachers share learning outcomes and progress through the app, providing direction for future learning. AllviA can transform any subject into a fun and easy-to-learn digital learning product.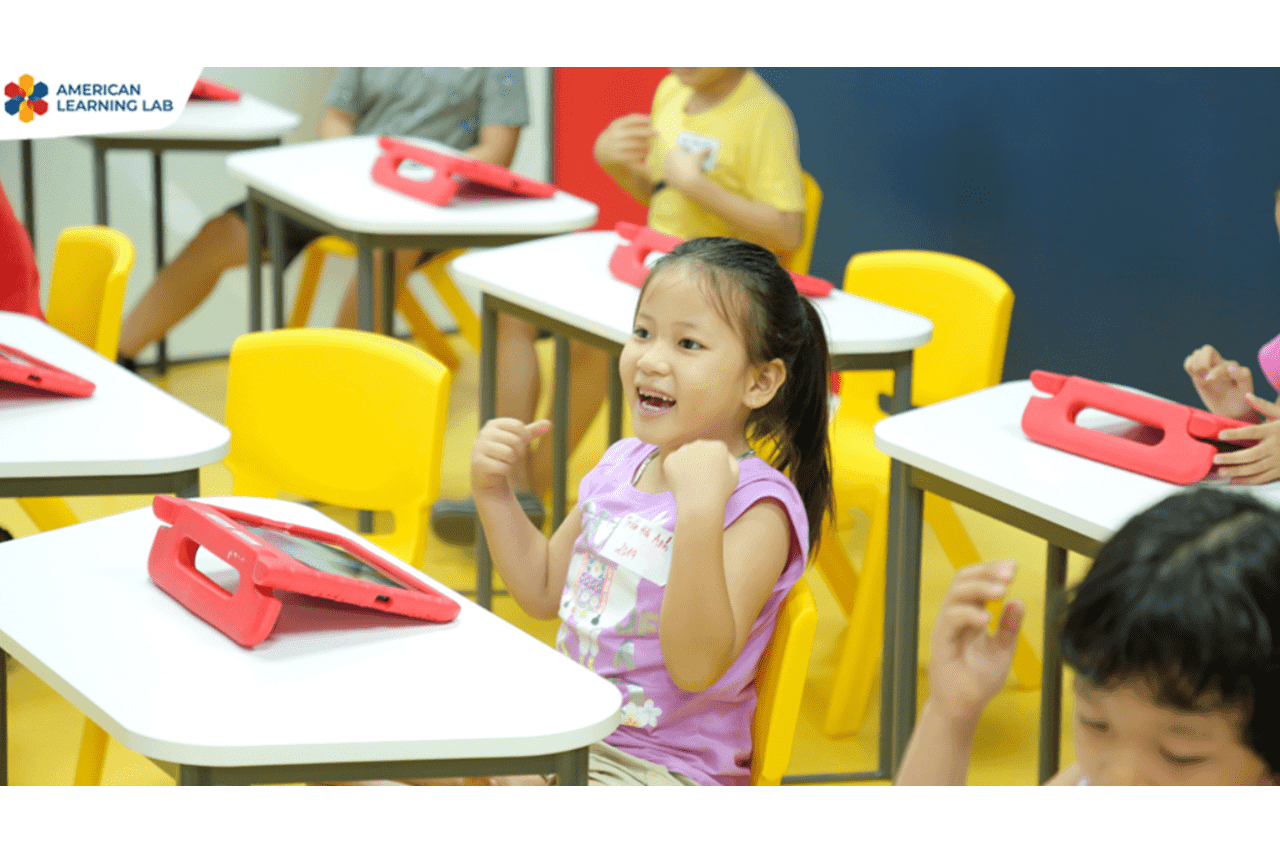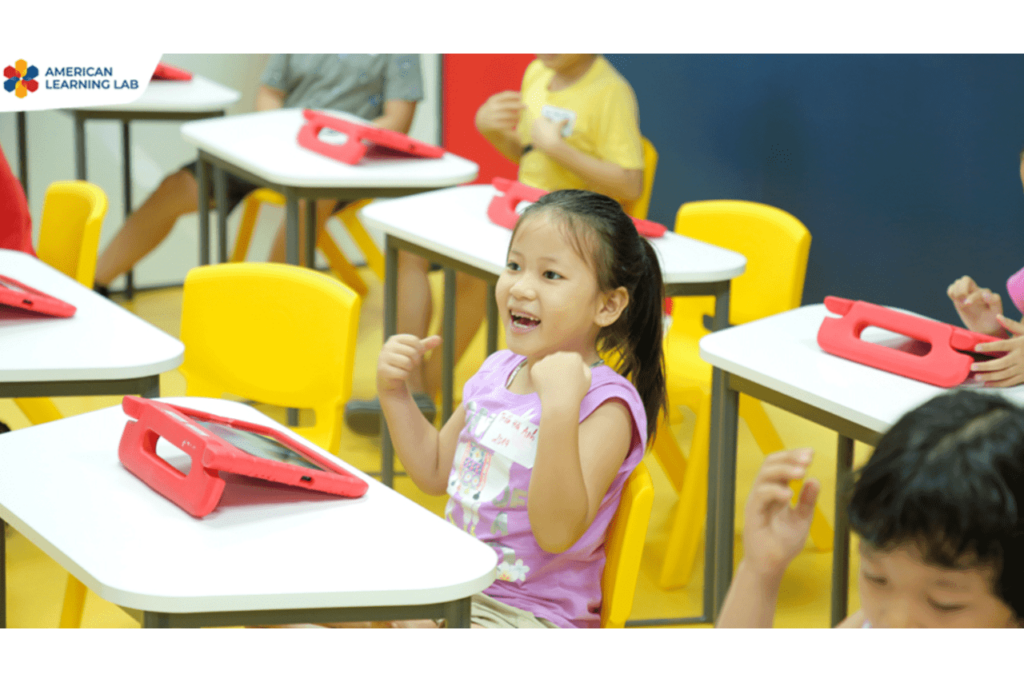 How did you come to use AllviA?
ALAB: "I first came to use AllviA when I began working at American Learning Lab, an English language learning center based in Ho Chi Minh City, Vietnam."
As one of the most desirable investment destinations, Vietnam is also popular for its growing opportunities in the education sector. In recent decades, education has become a priority issue, with the government reserving about 15% of its budget for it.
The pandemic has been challenging for both students and teachers, but it has also brought a number of opportunities for innovation and digitization of the education sector, as well as the development of the EdTech market in Vietnam. To enable a smooth transition to digital teaching and learning, the Vietnamese Ministry of Education and Training has introduced guidelines for teaching via digital platforms. The Vietnamese government has also made efforts to improve Internet infrastructure and provide technology devices for digital education in all 63 provinces and communes.
Additionally, in the government's national program for digital transformation starting in 2025 and targeting 2030, education is one of eight priority sectors. The development of online learning platforms and measures to promote investment in education are crucial for the digital transformation.
Please tell us about your experience as a teacher while using AllviA.
ALAB: From my time with ALAB, I've had experience teaching students aged 3 to 11 years old using both the Wings and ELiF programs.
Many websites and apps are marketed for educational purposes, but it is not certain whether they are actually useful for children's education or not. Choosing an educational solution for primary and preschool levels is crucial. Below are some of the best EdTech solutions from AllviA, sorted by subject, device, and age.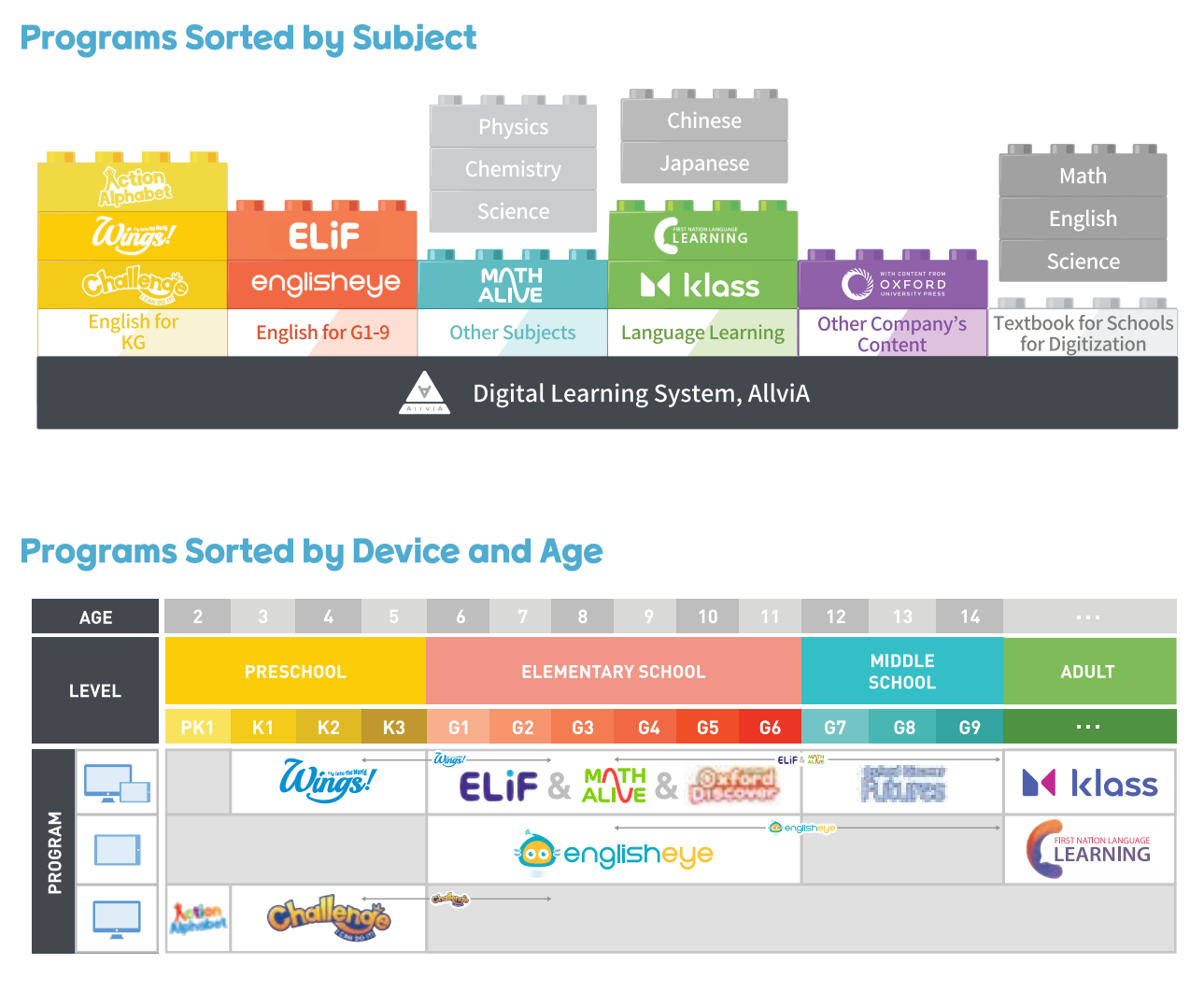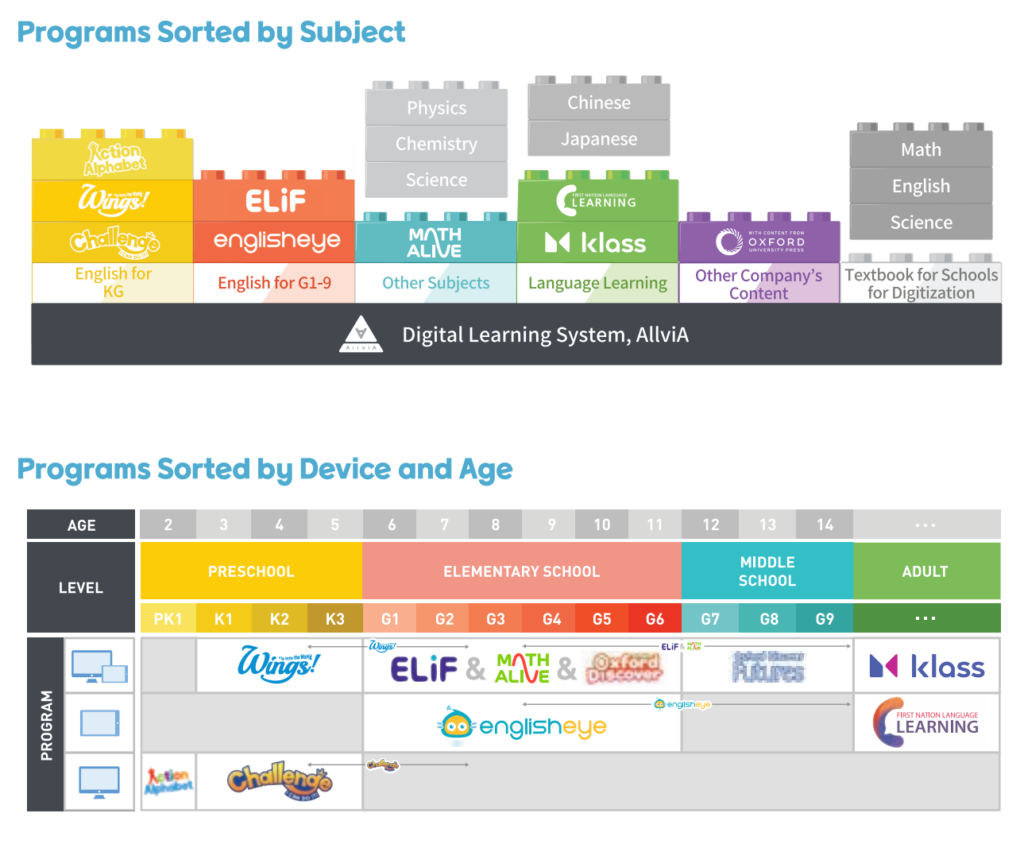 Do you feel that your academic performance has improved while using AllviA?
ALAB: "The software certainly gives you lots of tools to help your students in the classroom. The fact that students are all given a tablet each ensures that all students can participate in classroom activities at the same time, thus increasing student participation and engagement. I also like that students receive instant feedback after each activity or test they complete on the tablets."
As education has evolved, adopting an appropriate EdTech solution is critical. EdTech solutions automate student management and grading, allowing teachers to focus on delivering lessons in a more pleasant environment. They can also connect with students remotely via fast and efficient communication tools, improving teacher productivity.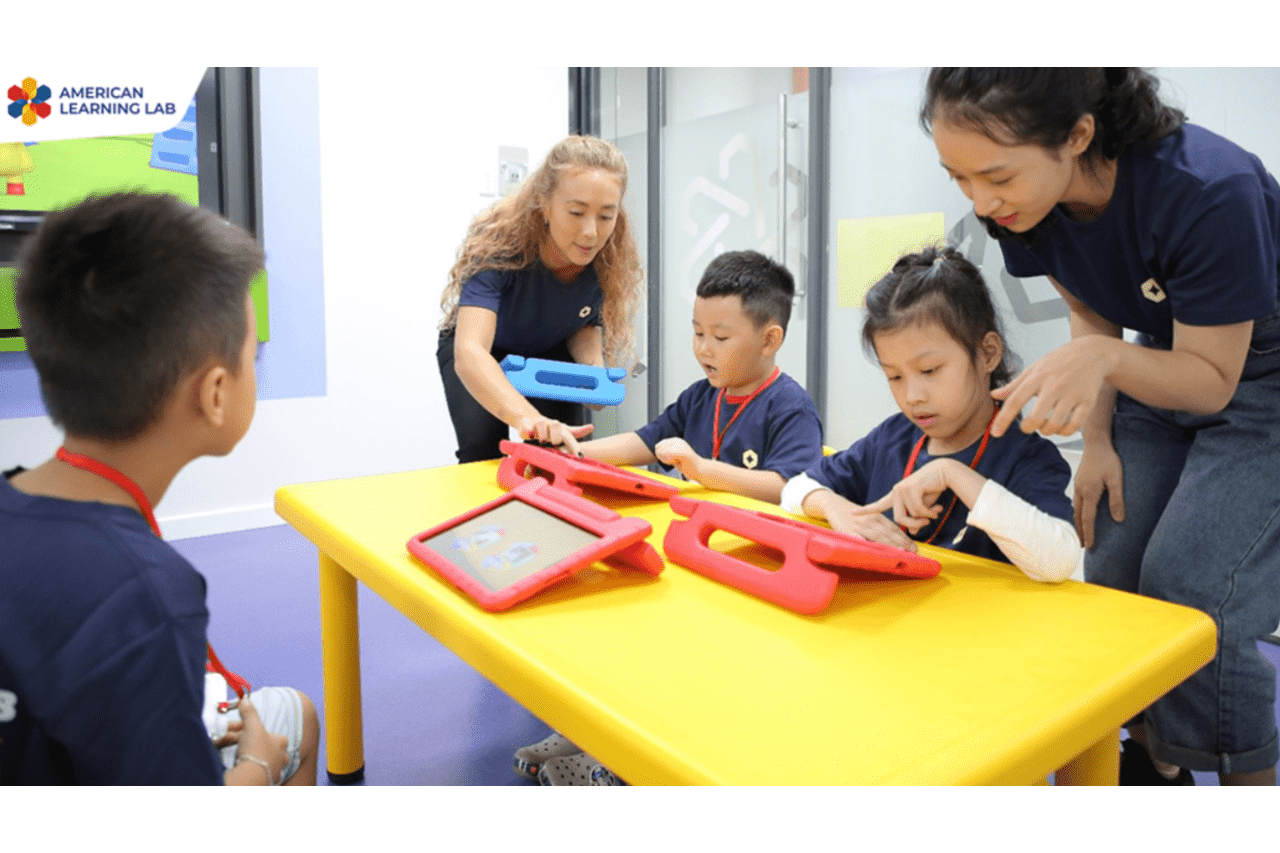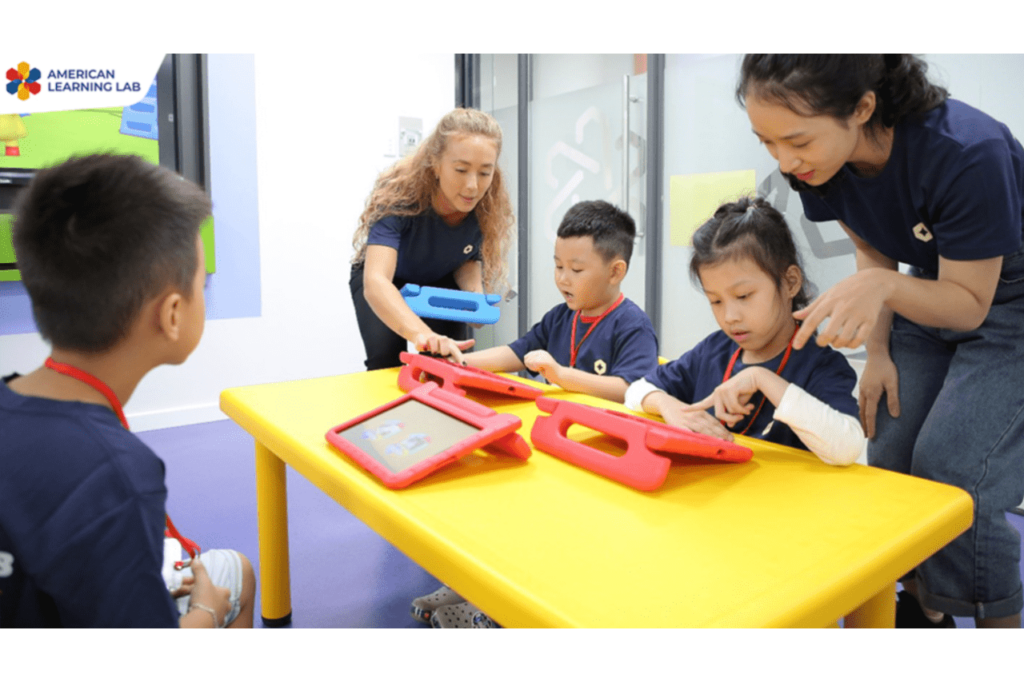 AllviA allows teachers to connect with many students in real time via the Zoom feature and communicate with them quickly and effectively during lessons. Educators must adapt to new teaching methods, as distance learning and hybrid classes are now the new normal. Video conferencing tools like Zoom, Microsoft Teams, and Google Meet allow teachers to connect with their students remotely. At the same time, teachers can conduct live lessons and record sessions for later use.
What is the reason for recommending AllviA to people around you?
ALAB: "I would recommend AllviA to other teachers in the ESL field because I find students really respond well to the technology. Higher student engagement leads to better learning outcomes."
ESL (English as a Second Language) refers to specific approaches to language instruction that target individuals whose native language is not English. For example, students from countries whose native language is not English who come to the U.S. and Canada for extended periods of time learn English as a second language. They learn English to communicate in the predominant language of the community in which they live.
Learning a new language is not only difficult, but can be intimidating, especially for young students trying to gain confidence in the classroom. Teachers help students build the foundation for learning to read, write, and speak in a new language.
In addition to traditional methods, educators are increasingly using technology in ESL classes to engage students in the learning process and effectively teach them new language skills. By using technology in the classroom, students feel much more motivated as they use devices that allow them to practice a language through features such as speech recognition and interactive multimedia exercises. For young students, learning with a lesson on a tablet or smartphone is much more engaging than learning with a traditional textbook. The technology transforms students from passive recipients into active learners, enabling deeper and more enriching language immersion.
What kind of solution is AllviA from the student's point of view?
ALAB: "The education industry has often lagged behind other fields when it comes to the implementation of new technologies. Just look at most public schools today, where the setup looks no different to how it was 20 years ago! AllviA fixes this by bringing technology into the classroom, thus better preparing students for the future."
As the world changes, so do the methods by which students are taught. It is no secret that technological developments have been rapid in recent decades, and therefore educational technology is changing as well. The use of technology in the classroom can enhance and support learning and teaching.
Using technology with the right solution like AllviA helps prepare students for the future. Technology is ubiquitous, so it's important that it plays a role in students' current learning environment. Using technology in the classroom helps students become familiar with common programs they will use in their future careers.
Teachers want to prepare their students, and a good way to do that is through the use of technology. Since it will play a big role in their future lives, students need to understand the basics. Using computers and the Internet will be an essential part of their future professional and personal lives.
Please let us know if you have any wishes or expectations from AllviA.
ALAB: "The one drawback I can see with the AllviA applications is that the jump up in level between Wings and ELiF is quite high in terms of the expected literacy level. It would be great if there was some sort of bridging level (around 6-9 months in length) between Wings and EliF, where the primary focus is to work on students' literacy skills to better prepare them for the lower ELiF levels."
Wings is an interactive English learning program for children ages 3 to 5. ELiF's English program, on the other hand, is for students ages 7 to 13. Both platforms transform English classrooms into an environment that encourages sharing, debate, creativity and opinion forming, a space that is much more creative and engaging. English classes are no longer boring, but much more fun.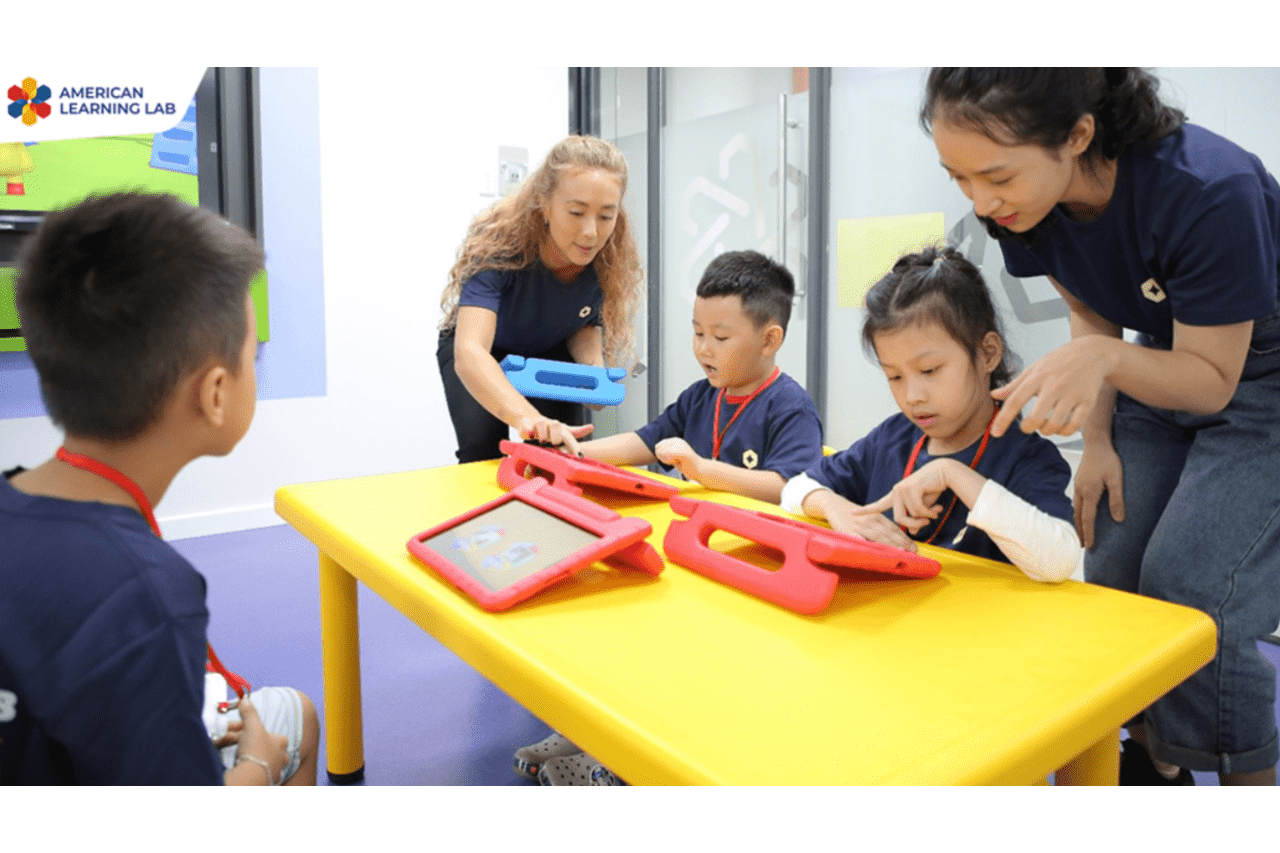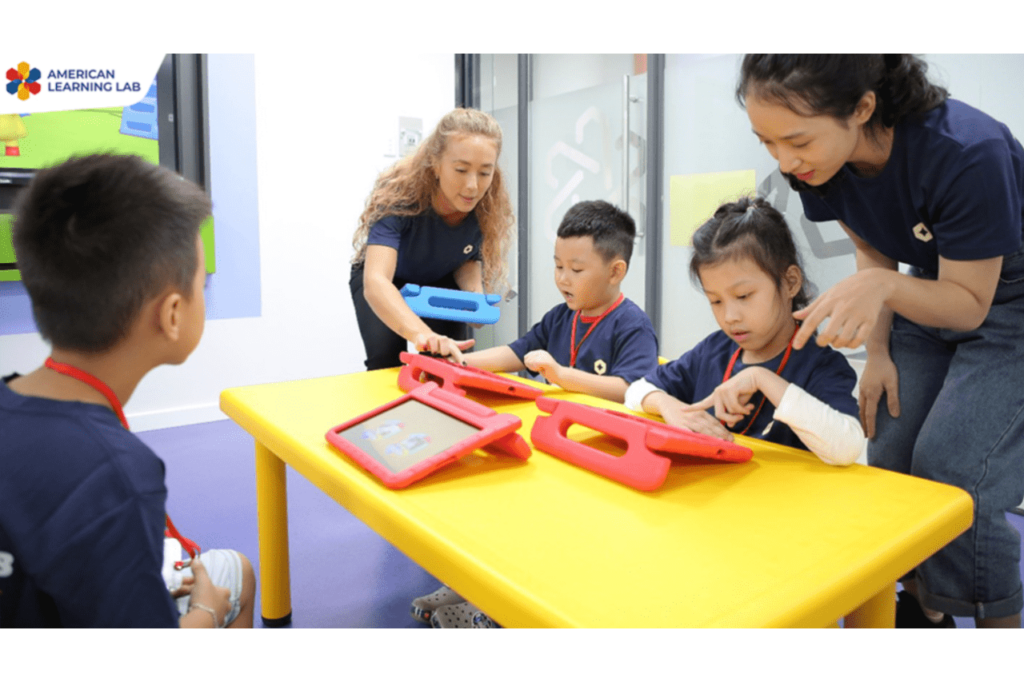 AllviA is an out-of-the-box EdTech solution. Since all the infrastructure and learning content is already in place, it can be implemented immediately, provided your classroom is equipped with digital devices for teachers and students. You can implement the most effective curriculum through the learning process prepared by AllviA. Digital learning solutions enrich the quality of education and increase student and parent satisfaction.
Become AllviA's partner
AllviA is recognized as the best EdTech solution in the education industry. For example, MathAlive has been recognized by 1EdTech™, an international e-learning organization, as an 'assessment profile' for Caliper Analytics®, while also establishing a variety of sample analysis and production environments for best-in-class student assessment. MathAlive follows the US Common Core (CCSS) as a performance standard. We completed certification for each level of the programs and met all quantile measurement requirements by implementing the quantile measure from MetaMetrics®, an internationally recognized research institute.
englisheye and ELiF won the Grand Prize for e-learning in Japan in 2017 and 2019, respectively. Wings was nominated as a finalist in the 2019 GESS EDUCATION Awards, and AllviA also had the honor of being nominated as a finalist the following year. In addition, englisheye and Wings were nominated as finalists in the Bett Awards, showing the world the potential of VISANG EDUCATION and AllviA.
Are you interested in becoming our partner? AllviA welcomes partners who are passionate about education and technology. We provide expert support and training to gain the knowledge and strategies to succeed in the EdTech market.