History of VISANG EDUCATION
VISANG EDUCATION set up its business as a one-person startup on December 4, 1997, seeing the necessity of a Korean language textbook <Han-Geutt>. More than 20 years later, VISANG EDUCATION is still loved by teachers, lecturers, students, and more. It is truly a company that has grown together with its customers.
Since then, VISANG EDUCATION has pioneered the market for self-study textbooks, intending to help students complete their learning without the help of a teacher, as well as the Korean academy textbook market by producing teaching materials for lectures. Recently, we have used IT technology to transform the traditional one-way classroom environment into an interactive two-way classroom.
VISANG EDUCATION prioritizes understanding the field and values consumer-oriented communication. Besides, we are continuously focusing on increasing the quality of our products each semester and year around, which has been reflected in the voices of the field, to make up for the shortcomings, and we could gradually build consumer confidence in the meantime. Lastly, VISANG EDUCATION is aware of the importance of organizational culture and good communication skills. Our organization's members choose their own valuable work and communicate to attain common goals.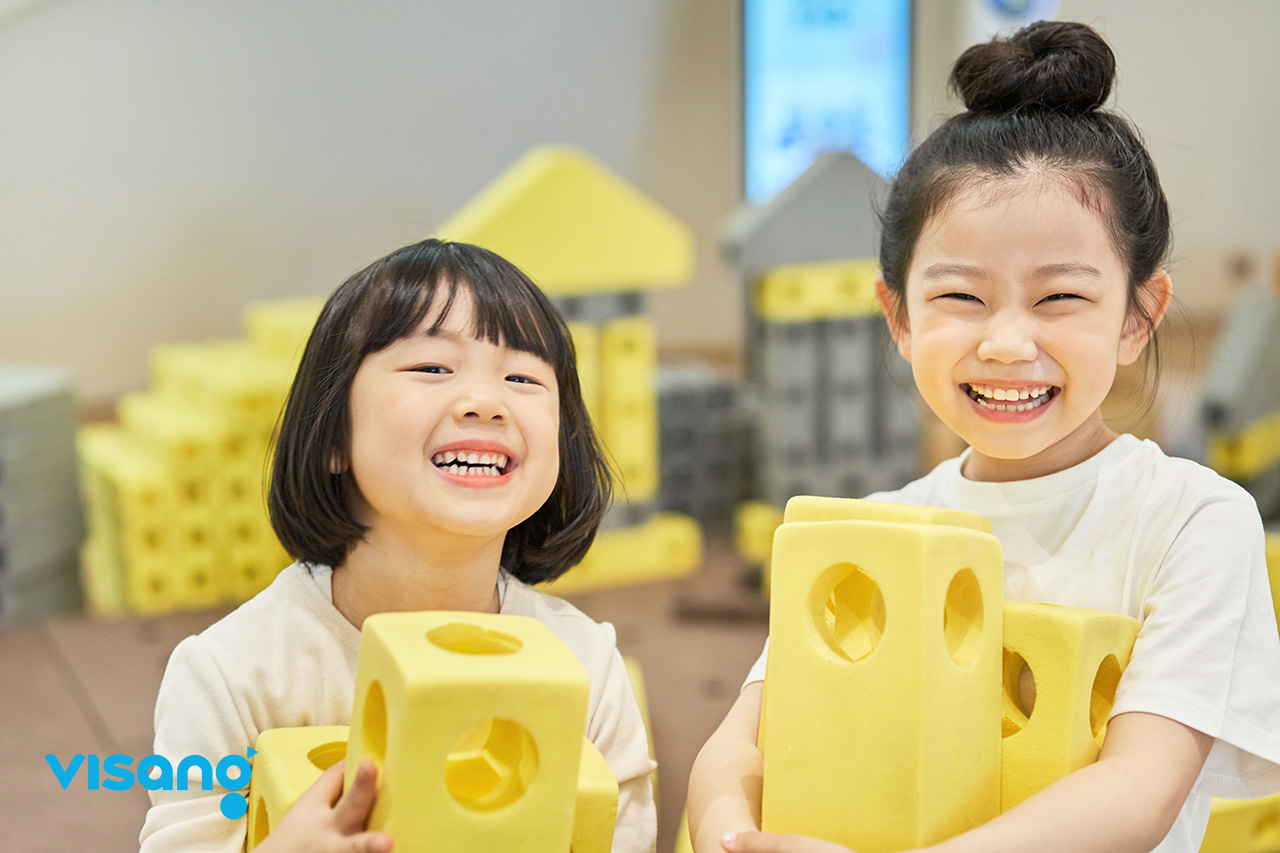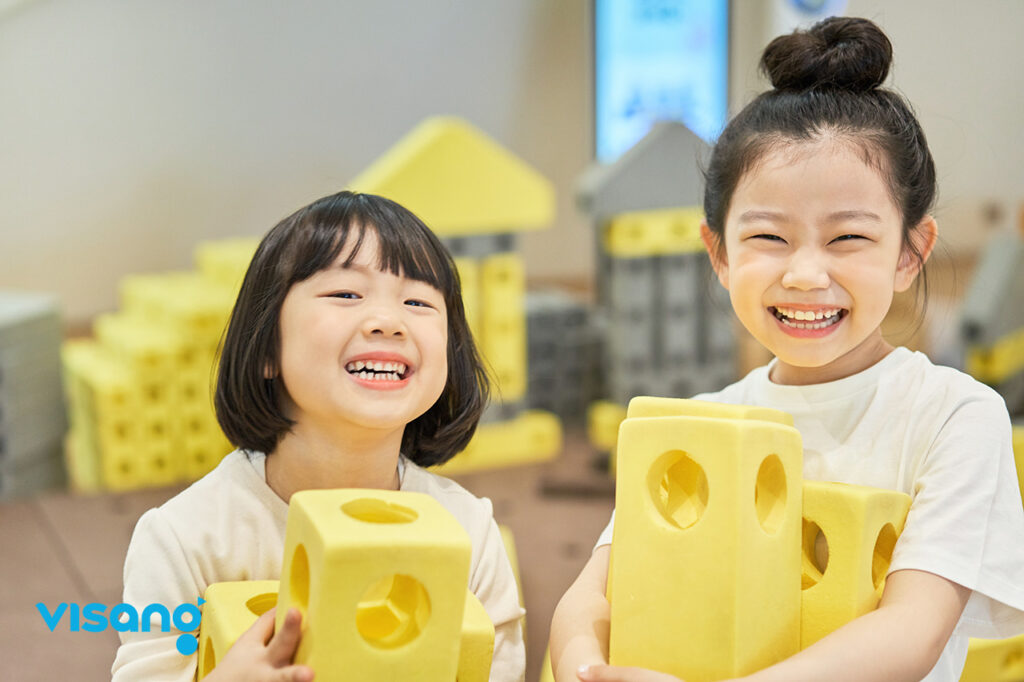 Principle of VISANG EDUCATION
The success of VISANG EDUCATION lies in its content offering. We put emphasis on various hands-on experiences in the education industry in order to create practical contents, which has differentiated its content marketing for the Korean language reference book Han-Guett, the science reference book O2, and the self-study reference book Wanja. Hands-on experience is the key principle for solving the difficulties that the majority of tutors and students might have. VISANG EDUCATION led the market a year after its launch and became a leading publisher with the slogan 'We've been constantly innovating since 1998′. We do not imitate the education that others have created; we just put the voice of the field to practical use. VISANG EDUCATION innovates values to make unconventional education.
Why did VISANG EDUCATION choose EdTech?
In recent years, VISANG EDUCATION has undergone a significant shift from traditional publishers to leading players in the EdTech industry. VISANG EDUCATION has long evaluated and considered how technology can be used to improve the education industry, which has been strategically committed to embracing the latest technological advances and delivering innovative solutions to modern education systems.
The evolution of education
The education industry is undergoing major changes. The traditional model of education, where students sit in classrooms and learn from teachers, is slowly becoming outdated due to advances in technology. Today, technology allows many students access to an infinite amount of information and resources. Recently, the COVID-19 pandemic has accelerated the adoption of online learning tools, which has brought a new solution to the traditional learning model to EdTech companies.
The rise of EdTech
EdTech has been getting great attention for its business value, in that the educational technology industry market has exceeded $200 billion in value for the last 10 years. Some experts even predicted a growth rate of more than 16% by 2027. EdTech companies are revolutionizing the education industry with diverse technology applications. They set out to provide solutions to make learning more accessible, engaging, and effective than before. EdTech is changing the way education is done, allowing virtual classrooms with online courses and AI learning platforms. Likewise, innovation is essential at VISANG EDUCATION in line with the huge trend of the times.
VISANG EDUCATION major awards
South Korea
2022 Minister of Employment and Labor Award
2022 Korea National Brand Grand Prize (textbook, textbook sector)
2021 The 18th Web Awards Korea Grand Prize in Professional Education (master k)
2021 The 15th N Awards Grand Prix (Best Award) in Digital Media & Service Sector Education (master k)
2020 Ministry of Trade, Industry and Energy – Service Special Tower Edtech Award – (VISANG EDUCATION)
2020 Ministry of Education, Ministry of Education Award for Services – (ELiF)
Grand prize in the global service category (website for global sales) at the most prestigious design award 'Web Awards Korea'
UK
2021 & 2022 Bett Awards finalists for two consecutive years – (englisheye/Wings, emergency online preschool, etc.)
UAE
2019-2022 GESS Award finalist for 4 consecutive years -(Wings, ELiF & AllviA platform)
Japan
2017, 2019-2021 E-Learning Award for 3 consecutive years – (englisheye, ELiF, etc.)
VISANG EDUCATION moving forward as an EdTech company
The world is changing rapidly, and the education industry is no exception. VISANG EDUCATION has made a strategic transition from a traditional publishing company to an EdTech company, taking the initiative to offer innovative solutions to the education industry.
Our company first entered the e-learning market in 2007 and changed its name to 'VISANG EDUCATION' in 2009, growing into a comprehensive education company. Then entered the EdTech market by establishing 'VISANG ESL' in 2012.
VISANG EDUCATION operates its own EdTech research center, where a total of 29 professionals are working in the AI Lab and EdTech development center. This facility makes it possible for VISANG EDUCATION's EdTech platform AllviA to stay on the cutting edge of technology. For example, AllviA's Remote Zoom class has provided a solution to the circumstances of school and academy shutdowns during COVID-19, which surmounted the limitations of time and location.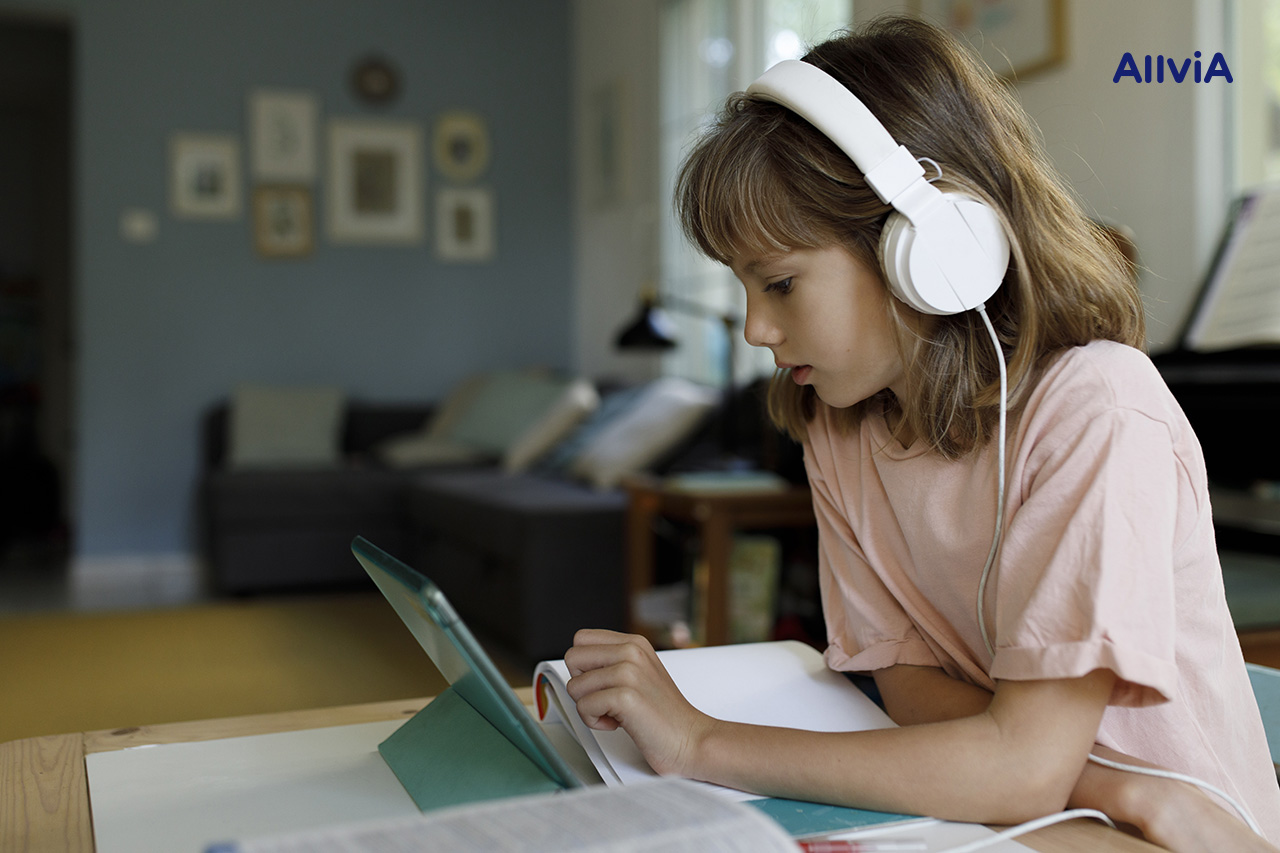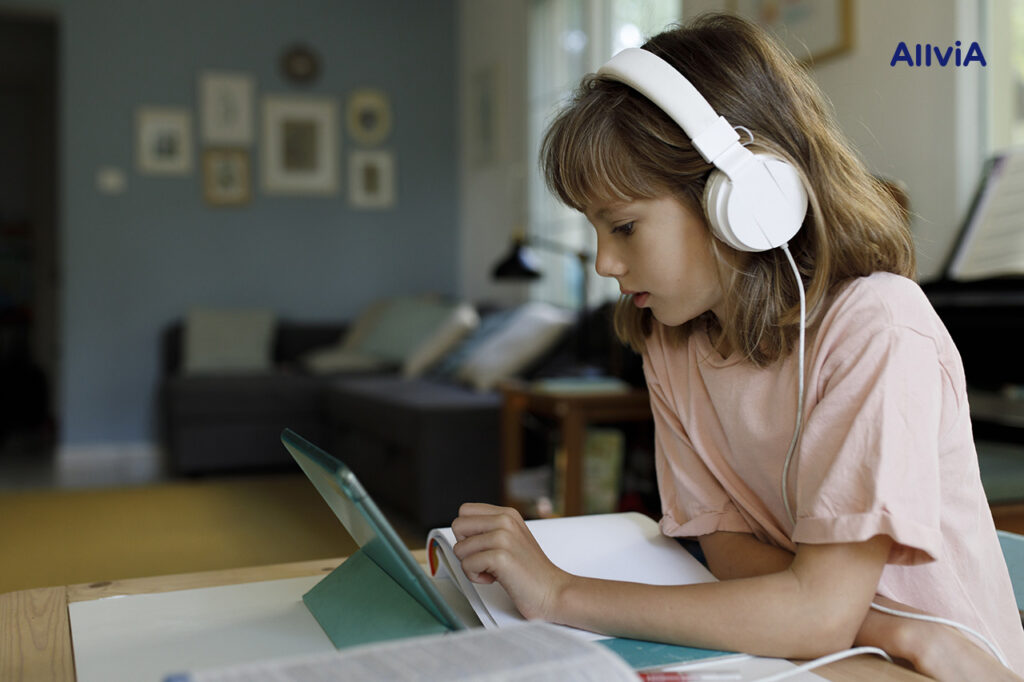 Our goal is to provide a high quality of education to all, regardless of place, age, or level of education. We grafted cutting-edge technologies such as artificial intelligence, augmented reality (AR), and mixed reality (MR) onto our system to attain our goal. We believe that learning can be more fun, interactive, and effective through our efforts to create a new era of education.
Furthermore, transitioning to an EdTech company enables VISANG EDUCATION to offer multiple products and services that meet the needs of students. We provide a learning experience tailored to individual needs and preferences. We offer a wide range of products and services to suit individual learning styles, including online education, e-books, educational games, and simulations.
Global business fields
VISANG EDUCATION has been striving to offer an optimal textbook to help students engage in self-directed learning activities. This effort enabled VISANG EDUCATION to sell more than 100 million copies, becoming the perfect partner for self-directed learning. In addition, VISANG EDUCATION has published popular textbooks so that students can have equal educational opportunities. It has been publishing government-issued elementary school textbooks in Korean since 2016, which is recognized for its ability to develop, edit, and publish despite its short history.
Edu Platform
The media must change itself in a rapidly changing world. VISANG EDUCATION provides digital educational content through a smart learning platform that can store prodigious amounts of accessible information. VISANG EDUCATION supports a smart education environment.
Early childhood education
We provide a wide range of educational content from early childhood. VISANG EDUCATION helps children of various ages to enlarge their horizons and thinking skills through optimized educational solutions. We help children learn English happily in a smart educational environment.
Parent education
We provide an environment where students, parents, and teachers can diversely communicate through various channels, which helps children learn more efficiently.
Academy / Evaluation management
We provide an opportunity for effective communication-based learning. We have systematic and intensive education so that students can have confidence and interest in their studies.
Educational cultural experience
Dynamic physical activities help children and adolescents give off positive energy and grow in a well-balanced life.
Leading the global education culture
VISANG EDUCATION is a leading company in the educational technology industry, which enables us to sustain our competitiveness in the long term. VISANG EDUCATION aspires to be a major growth engine in the world's future, contributing to positive experiences and the expansion of the education industry. We have already proven our technical skills and excellent quality of service within Southeast Asian markets: China, Myanmar, Thailand, Vietnam, and others; Canada, Paraguay. For now, we would like to show EdTech technology with AllviA in your classroom.