EdTech operators can equip classrooms with multiple EdTech devices to use their solutions. Choosing the right EdTech equipment can have a huge impact on a student's learning experience and a teacher's effectiveness.
Before deciding which type of device you will choose, you need to consider a variety of factors, including educational goals as well as the needs of teachers and students. Technology serves as a tool for teachers to support their students and enables them to embrace different learning methods. Ultimately, when the right technology is applied, it can go a long way in improving students' engagement and outcomes.
In this article, we will introduce why choosing the right EdTech device is important and how to choose one for your classroom environment. We will also explain which solutions are right for your environment depending on the EdTech device you use.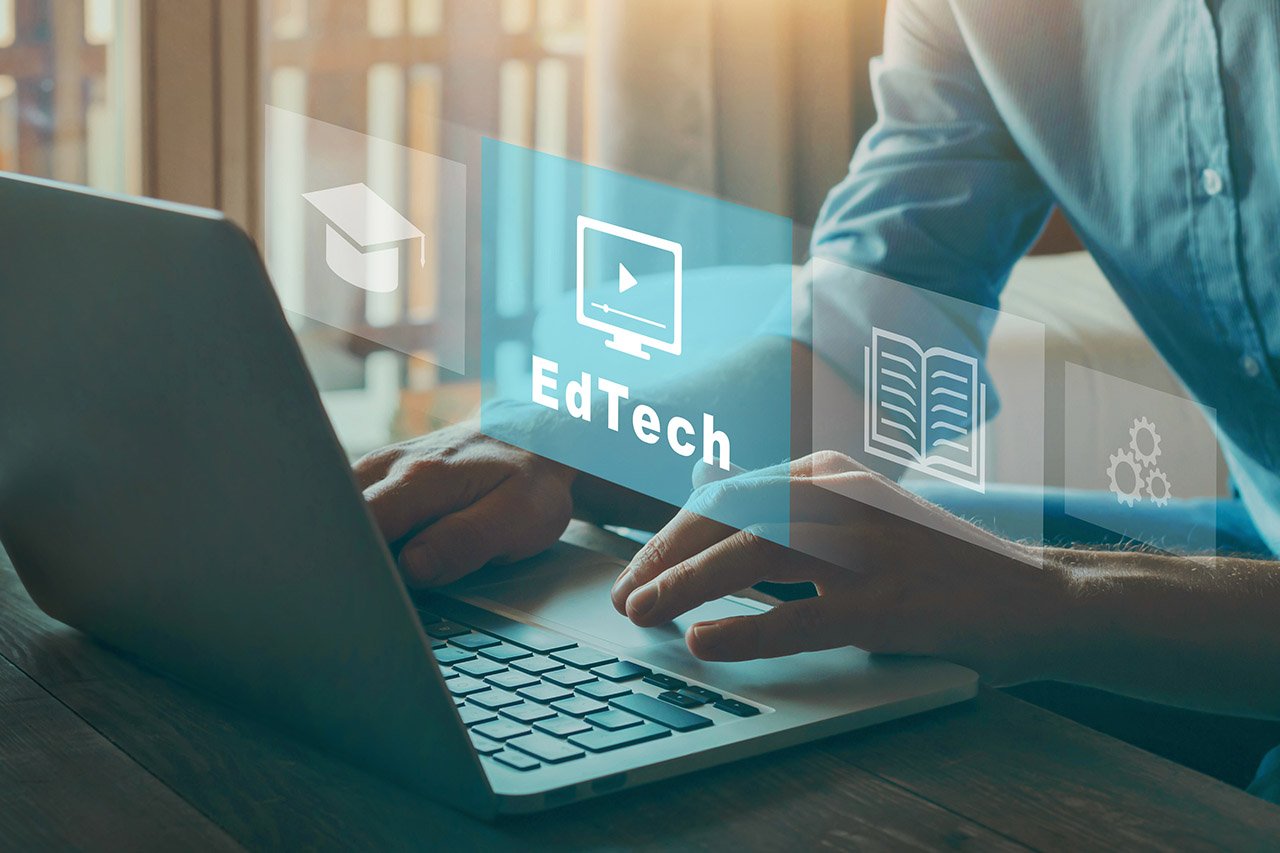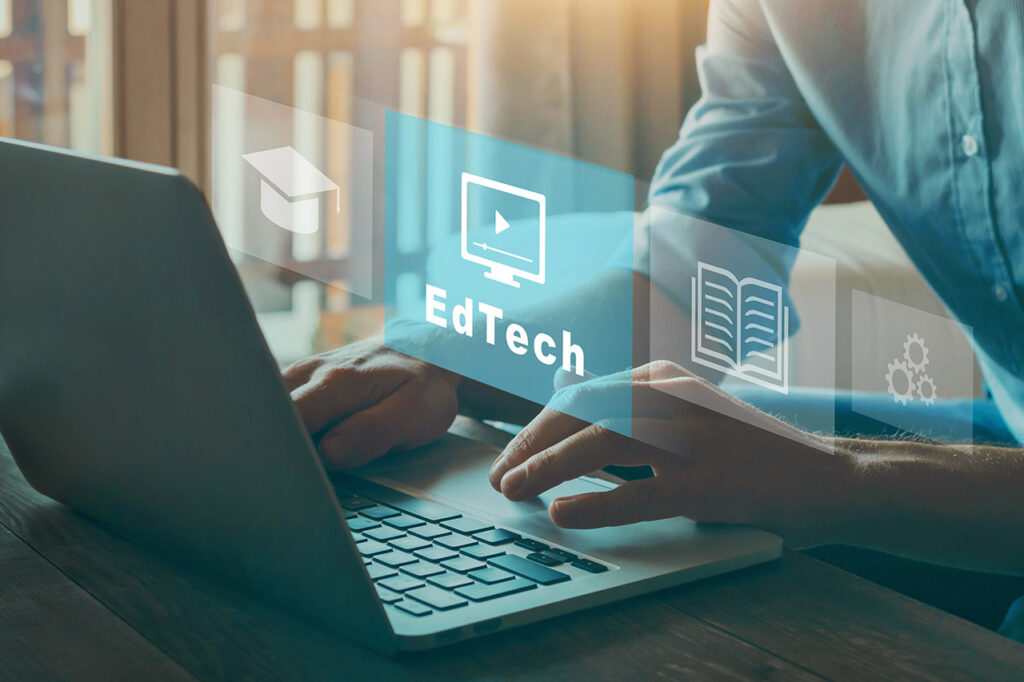 Why choosing the right EdTech device is important
Classrooms equipped with the right EdTech devices can enhance the learning experience for students. We explain the reasons in detail as follows.
Improving students learning effectiveness

Learning experiences tailored to different learning styles can enhance the learning effect.
By choosing the right EdTech device, teachers can create a dynamic classroom environment that motivates and inspires students.

Improving teachers effectiveness

When teachers use EdTech solutions, they can be used effectively and efficiently. This is of great help in improving student engagement, motivation and academic performance.
Choosing the right device can save both teachers and students time and effort by avoiding technical issues or disruptions.
Also, for a classroom that is more open to everyone, you should choose a digital device suitable for the classroom environment.
The learning environment can accommodate students with technological limitations.
Regardless of region or disability, more students can participate in learning.
EdTech has become an irresistible megatrend. From the point where distance learning was no longer a special case, the EdTech market started to grow explosively. If each classroom has an appropriate EdTech solution, it is important to supply it with appropriate EdTech devices.
The need to use EdTech devices that keep pace with the latest trends has emerged. In classrooms where the purpose of education is through VR or AR content, blackboards will not be of much help. EdTech solutions prepared by education managers and directors, with devices tailored to them, enable teachers to provide students with the best possible learning experience and prepare them for success in the digital age.
Choosing the right EdTech device will help you make the most of your available budget and resources. Conversely, there are ways to tailor EdTech solutions to your resources.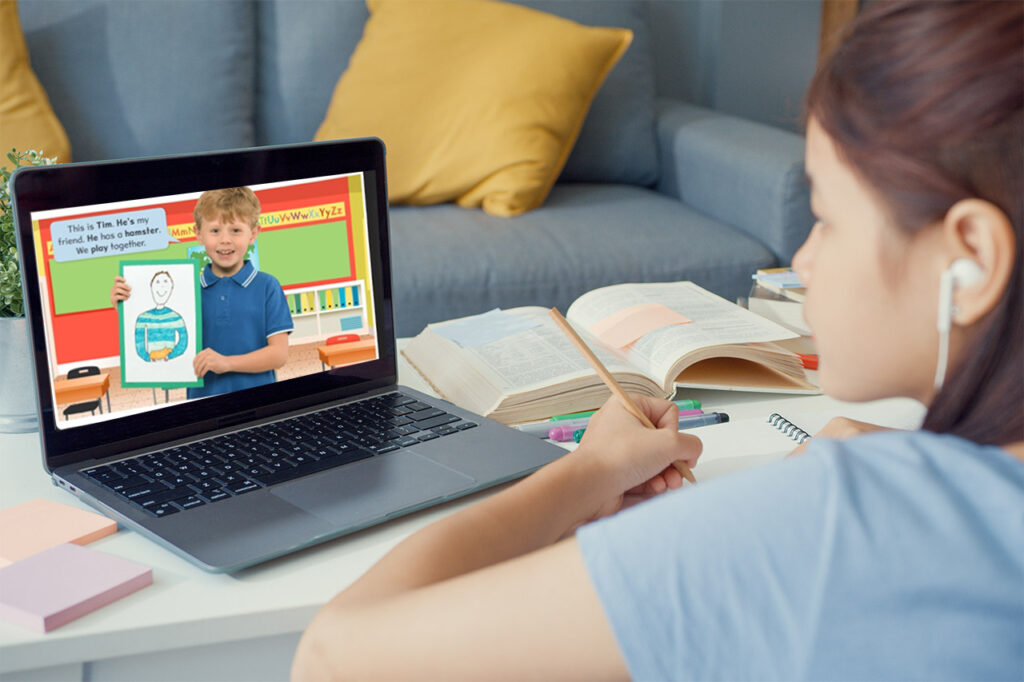 Classroom requirements and goals when choosing an EdTech device
As you prepare to purchase an EdTech device, we reveal a few checklists for you to consider. Some are geared toward ready-made EdTech solutions, while others are pitched toward ready-made classroom environments.
Curriculum
The EdTech device can be selected according to the already selected curriculum. It is chosen by considering the curriculum to be taught.
First, you need to make sure the device meets your educational goals. If you want to provide opportunities for students to practice and apply the concepts they are learning, a device such as a tablet PC may be appropriate. In the case of the educational goal given as an example, the completeness and configuration of the EdTech solution itself should be considered as important as the EdTech device selection.
The AllviA solution is based on interactive education. It is built in such a way that it preserves the same value of interaction you get in a traditional classroom, even when using digital devices. Even though students learning with the AllviA solution are using digital devices, they are still applying the concepts they learned while reading or writing in the classroom.
Students' learning styles
Take a close look at your students' learning styles. In the case of classes where students sit at a desk and follow the teacher's instructions and textbooks, the dependence on digital devices is reduced. However, the latest teaching trends clearly require student participation. It is therefore necessary to select a device considering students' learning styles, such as visual, auditory, and kinesthetic.
For learning with high student engagement, you need to be able to offer multiple modes of engagement for all students. Have you ever felt that there is a lack of interaction between teachers and students? You can make lessons more interesting by gamifying learning content and more.
AllviA actively recommends content using AR/MR as well as classes using digital devices. For example, AllviA's <Challenge> solution does not require students to have any digital devices. Only teachers' smart boards and PCs are required. Even without multiple or expensive devices, AllviA's interactive contents can improve students' engagement.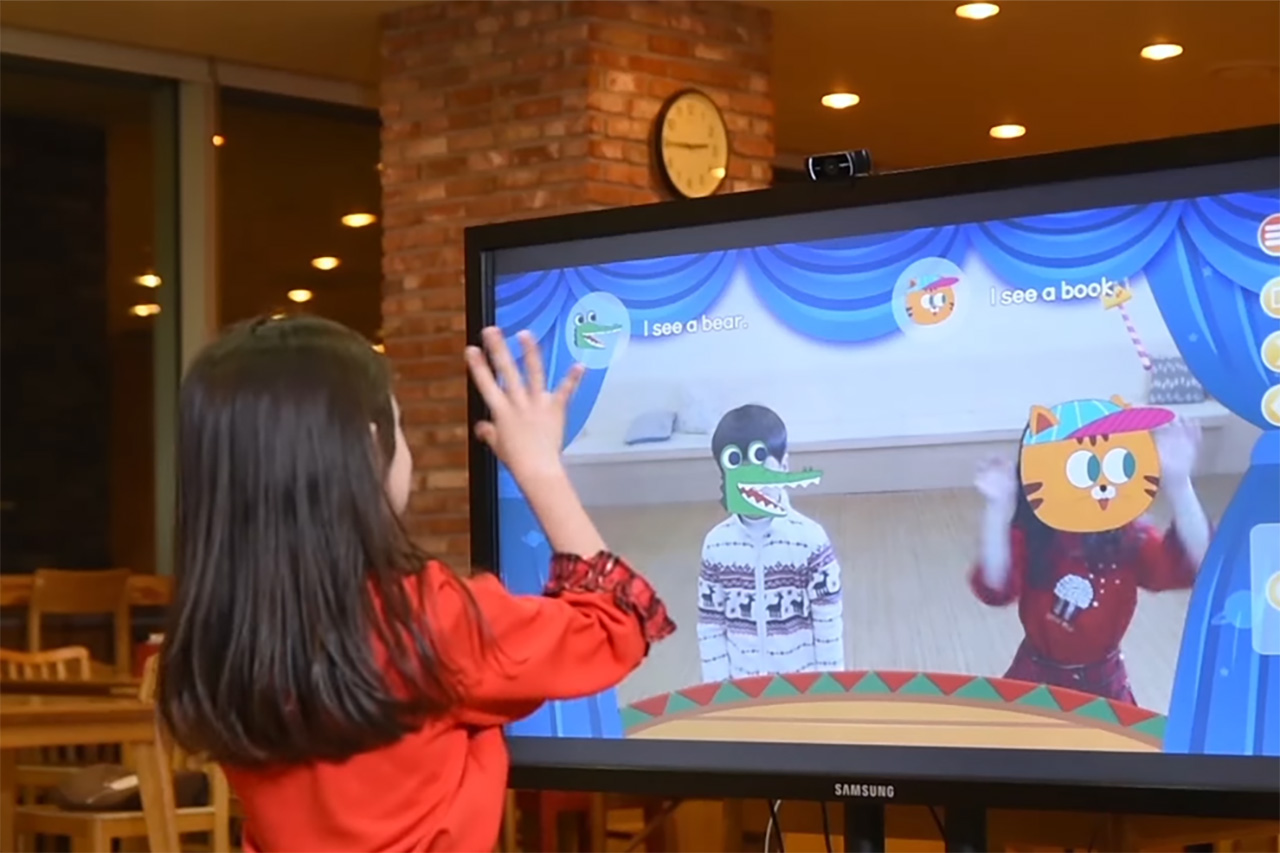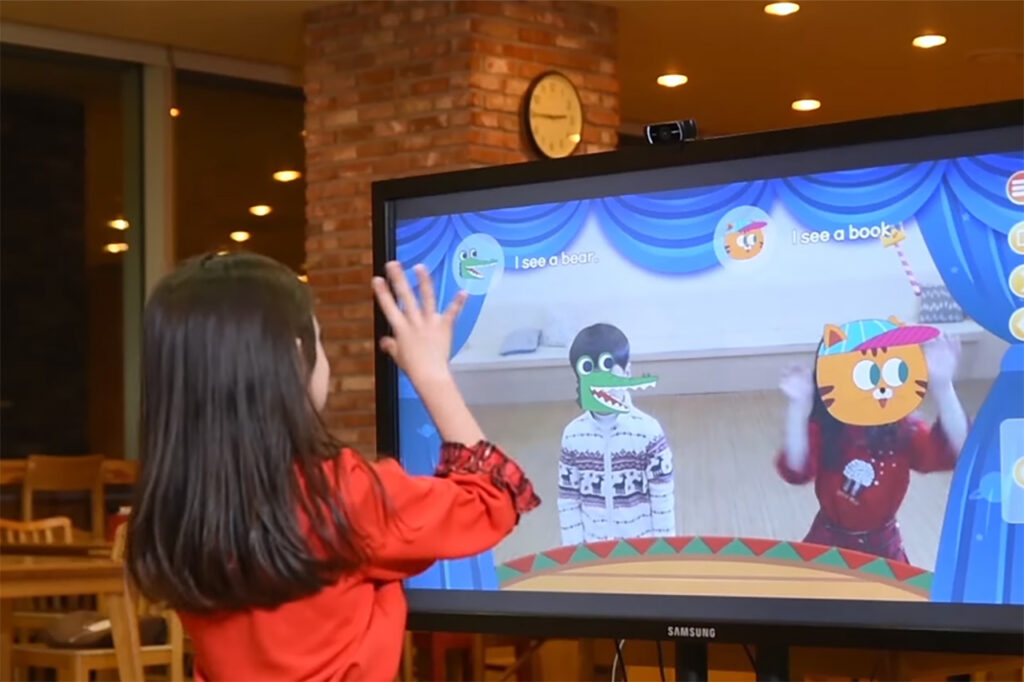 Classroom environment and budget
For devices that will be used in classrooms, such as smart boards, physical placement and available space must be considered. It is important to install it in a location where all students can see it as equitably as possible.
If classrooms are limited, remote classes are recommended.
Additionally, device acquisition and maintenance costs are an important issue. In particular, many administrators are burdened with the cost incurred due to frequent breakdowns of devices commonly used in classrooms. Since electronic devices are not permanent products, the devices used in the classroom should require more special care.
Provide adequate storage and charging facilities for your device to keep it safe and properly charge it when not in use.
Establish and adhere to clear rules and guidelines on how to use the device in the classroom.
Perform regular maintenance checks and repairs on your device to detect problems in advance.
Prevent damage from external impact by using a protective case and screen protector.
Provide appropriate training to students and teachers on how to properly use electronic devices.
Encourage students to take responsibility for their devices and immediately report any problem or damage to teachers or the school's IT staff.
Implement a device repair and replacement policy to enable rapid response to issues as they arise.
Regularly update and upgrade the software and hardware of your device.
Based on the methods described above, failures of common digital devices used in classrooms can be reduced. In fact, technical problems can incur high costs even for small reasons, so special attention is required.
Technical requirements
You should carefully consider whether or not the devices are technically compatible within the classroom. Online classes cannot be conducted where there is no internet connection. You should check if the internet connection is working properly and if the software is working smoothly on the equipped device. After that, you should also play a maintenance role by regularly updating and upgrading the software.
For these reasons, technical staff in schools and districts often prefer contracting deployable solutions rather than building EdTech solutions themselves. With AllviA, at least the research and maintenance costs of the solution can be minimized. In addition, the ready-to-implement AllviA solution minimizes the technical requirements of EdTech devices and provides a window for teachers who need support at any time.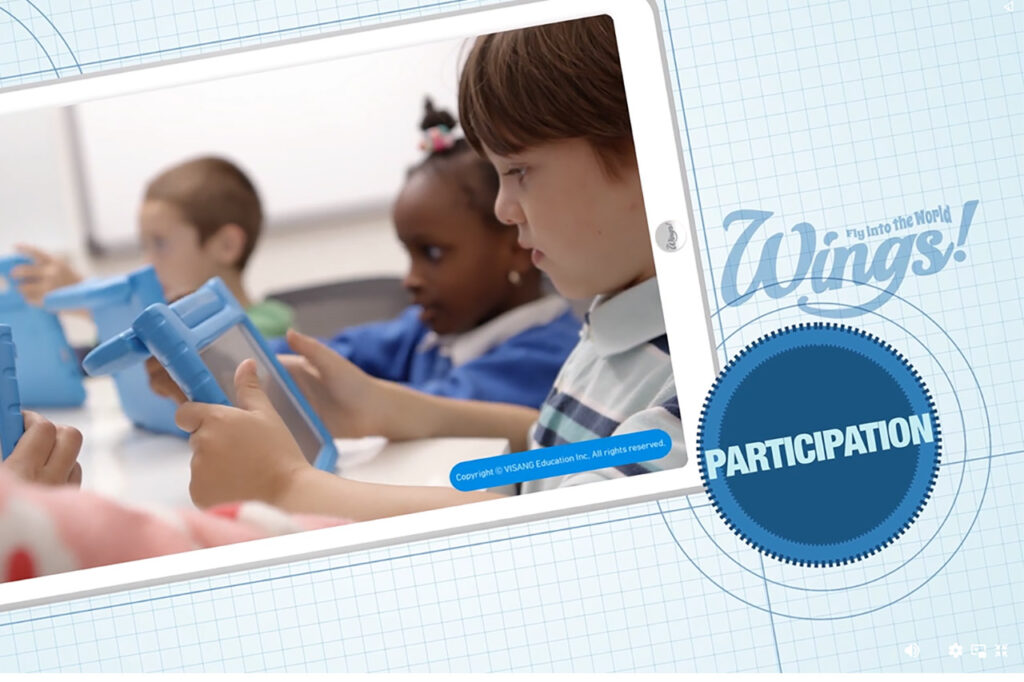 Pilot test to determine EdTech device suitability
Pilot testing is essential to find the most suitable EdTech device for each classroom. No matter how luxurious and up-to-date the equipment is, it does not have much meaning if it does not fit the learning style of the students or the teaching style of the teacher.
Points teachers handling the pilot test should consider:
Classroom Requirements: Ensure that EdTech devices under test are meeting classroom requirements and aligning with educational goals.
Student Engagement: Evaluate how EdTech devices can be used to promote students' engagement and improve students' learning outcomes.
Ease of Use: Evaluate the ease of use of EdTech devices and whether they can be easily integrated into teaching practices.
Compatibility: Ensure the software and hardware of the EdTech devices are compatible with existing technology in the classroom.
Technical Support: Evaluate the level of technical support your vendor provides and determine if it is right for your needs.
Data Privacy and Security: Evaluate the data privacy and security features of the EdTech devices and ensure compliance with school policies and regulations.
Budget: Consider the cost of your EdTech device and make sure it matches your available budget and resources
Teachers and Students Feedback: Solicit feedback from teachers and students using EdTech devices and evaluate their impact on teaching and learning.
AllviA once conducted a pilot test of the Challenge program at an elementary school. Students were able to progress in a new type of learning through the Challenge program and the use of digital devices.
Do you already have an EdTech device but you could not reach the desired class effect? If so, there is most likely a problem with the EdTech solution, rather than with the digital device. Compare your existing solution with AllviA directly and feel the difference.
Various EdTech devices used with AllviA
Required Device
Teacher
Student
Solution Description
Wings
Windows PC
Tablet PC or PC
Interactive Early Childhood English Education Program
ELiF
Windows PC
Tablet PC or PC
Interactive Elementary English Education Program
Oxford Discover
Smartboard, Windows PC
Tablet PC with bluetooth keyboard or PC
Interactive Elementary English Education Program
Oxford Discover Futures
Smartboard, Windows PC
Tablet PC with bluetooth keyboard
Interactive Secondary English Education Program
Math Alive
Windows PC
Tablet PC or PC
Interactive Elementary Math Education Program
Challenge
Smart board, PC, Web Camera
N/A
Interactive Early Childhood English Education Program
Required EdTech device for each AllviA solution
AllviA's solutions are available with a variety of EdTech devices. Since there is no requirement of an excessive number of devices, it is possible to implement AllviA's EdTech solutions in your classroom with reasonable budget and resources.
All solutions highly recommend a smart board with a touch screen function for the best educational experience. Additionally, headsets with microphones are required for remote classes. After checking out the AllviA solution, review which EdTech device is best for your classroom environment. Creating a classroom that improves learning outcomes and increases students' engagement isn't difficult.