Misconceptions in the EdTech business
The traditional and conservative education industry pays attention to technological advances. But leaders of many education industry groups are still reluctant to start an EdTech business.
Leaders are afraid of disrupting existing teaching methods. This problem may be latent, or it may manifest itself directly in the classroom.
For example, they believe that technology will undermine teacher autonomy and control over education. In addition, barriers such as rigid bureaucracies and outdated procurement systems prevent the adoption of EdTech. They tend to focus on traditional educational priorities rather than innovative educational approaches. This is because they place a high value on numbers such as test scores and graduation rates.
Some groups of teachers believe that the introduction of EdTech will reduce the need for human interaction. In addition, there is a perception that EdTech is only for wealthy schools and students.
There are also other misconceptions about the EdTech business. But as much as technology adoption is in demand, it's also an irreversible trend. If it can't be avoided, there must be a tangible and acknowledged impact of EdTech on the classroom. You can take what's right and change what's wrong.
Can EdTech business really help improve student performance?
Myth
Education associated with digital technology is sometimes very misunderstood. There is a misconception that it can distract students and facilitate cheating. There is also a belief that students are more likely to learn from unreliable learning materials.
They tend to think so when they use digital devices instead of traditional textbooks. It is believed that it is not always good for students to use computers or tablets for a long period of time.
Truth
EdTech can help improve student performance in many ways.
EdTech can provide a personalized learning experience tailored to the individual needs of each student. Analysis of student performance data supports the learning process and identifies strengths and weaknesses based on student understanding. Teachers can also provide personalized feedback to adjust instruction based on the above data.
EdTech enables collaboration and communication between students and teachers, increasing the frequency of interaction and student engagement. In EdTech classrooms, students can connect with teachers and peers and share ideas. They can also work together on projects using a variety of platforms and applications.
Teachers and students also have access to a wide range of resources and materials. Online textbooks, instructional videos, interactive simulations, and more make lessons more colorful. This enriches students' learning experience and gives them a comprehensive understanding of the subject or course objectives.
Some point to the reliability of textbooks purchased online. This is half right and half wrong. Students can learn the wrong things online. However, by contracting with a trusted EdTech platform, students can be provided with a solution that allows them to learn correctly. Trusted EdTech solutions can prevent students from learning the wrong content.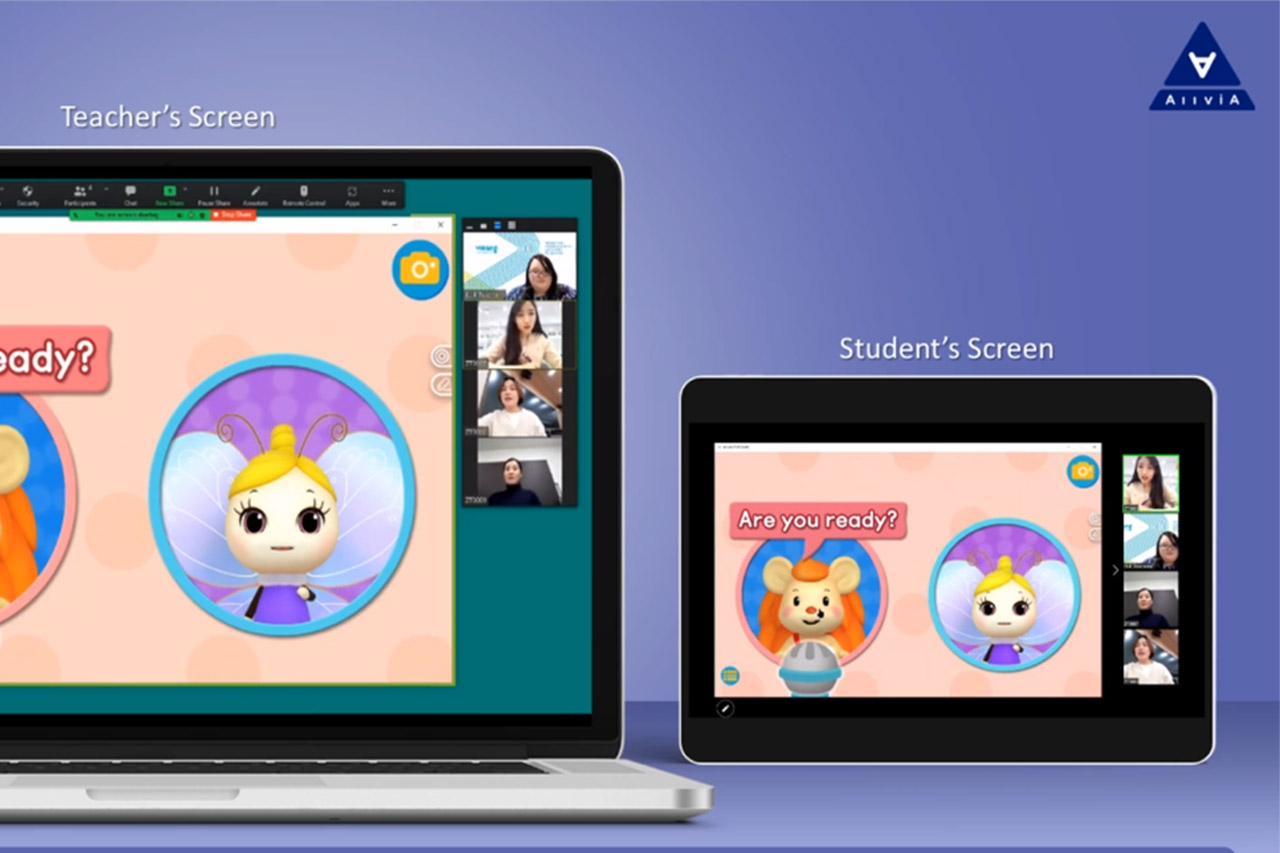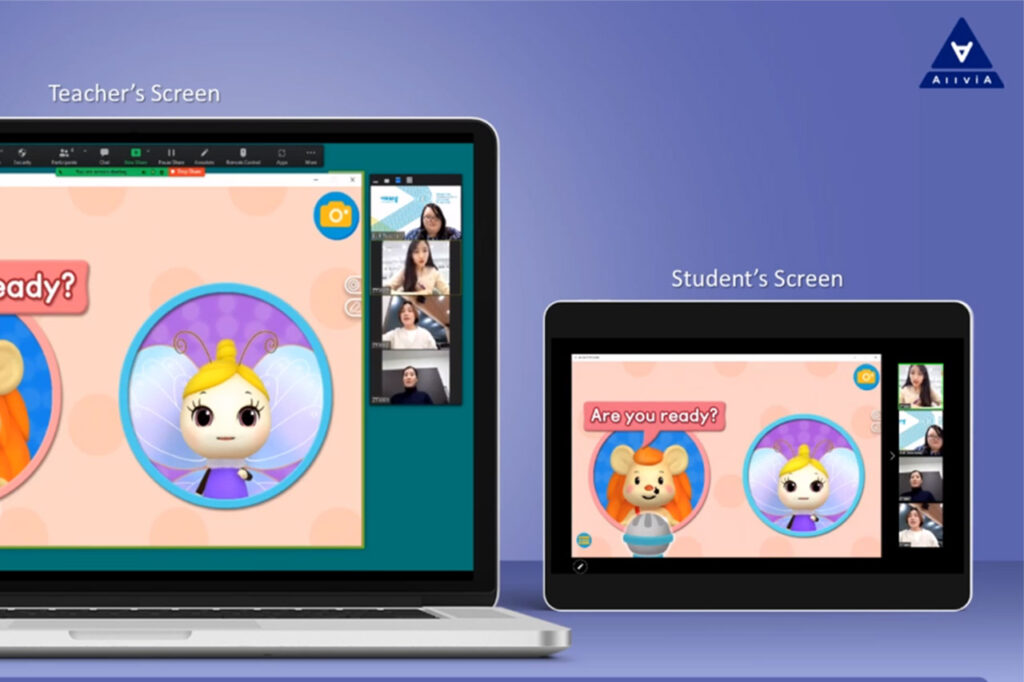 Conclusion: the best EdTech solution should be implemented to improve student performance.
AllviA provides students with a personalized learning experience. We move away from the one-way teaching method and strive for student-to-teacher and student-to-student communication. This allows the classroom to break away from the norm and make learning more fun.
In a space where participatory learning takes place, students learn and feel more. It's not just about reading and memorization. Concepts learned through the body can become much more deeply embedded in students' minds.
With AllviA's EdTech solutions, teachers can create a new kind of classroom. The curricula, created by education experts, provide children with a unique and enriching learning experience. Of course, the fact that it's a reliable learning tool is also attractive.
Can teachers lose their jobs by adopting EdTech business?
Myth
There is a misconception that teachers will lose their jobs when technology replaces them. Teachers who find it difficult to use new technologies effectively fear that they will be left behind as the EdTech market becomes more popular. In fact, automated grading systems and adaptive learning platforms may even take over some of the work teachers do today.
Some in the education industry even fear that EdTech would replace teachers and make human interaction obsolete.
Truth
However, the above view overlooks the role and importance of teachers. Teachers have always been the guides and helpers of their students, and they can play an important role in providing individualized instruction, motivation, and emotional support to students.
Teachers can also help develop and implement EdTech solutions when they bring EdTech into the classroom. New career opportunities have also emerged in this context, such as instructional designers and technology integration specialists. Importantly, technology does not replace teachers' skills, but can help them do their jobs.
In fact, 75% of teachers leave the classroom because of "work overload," complaining of an unmanageable workload. In other words, teachers who stay in the classroom can control their workload. Technology-savvy teachers are already using EdTech to automate their work.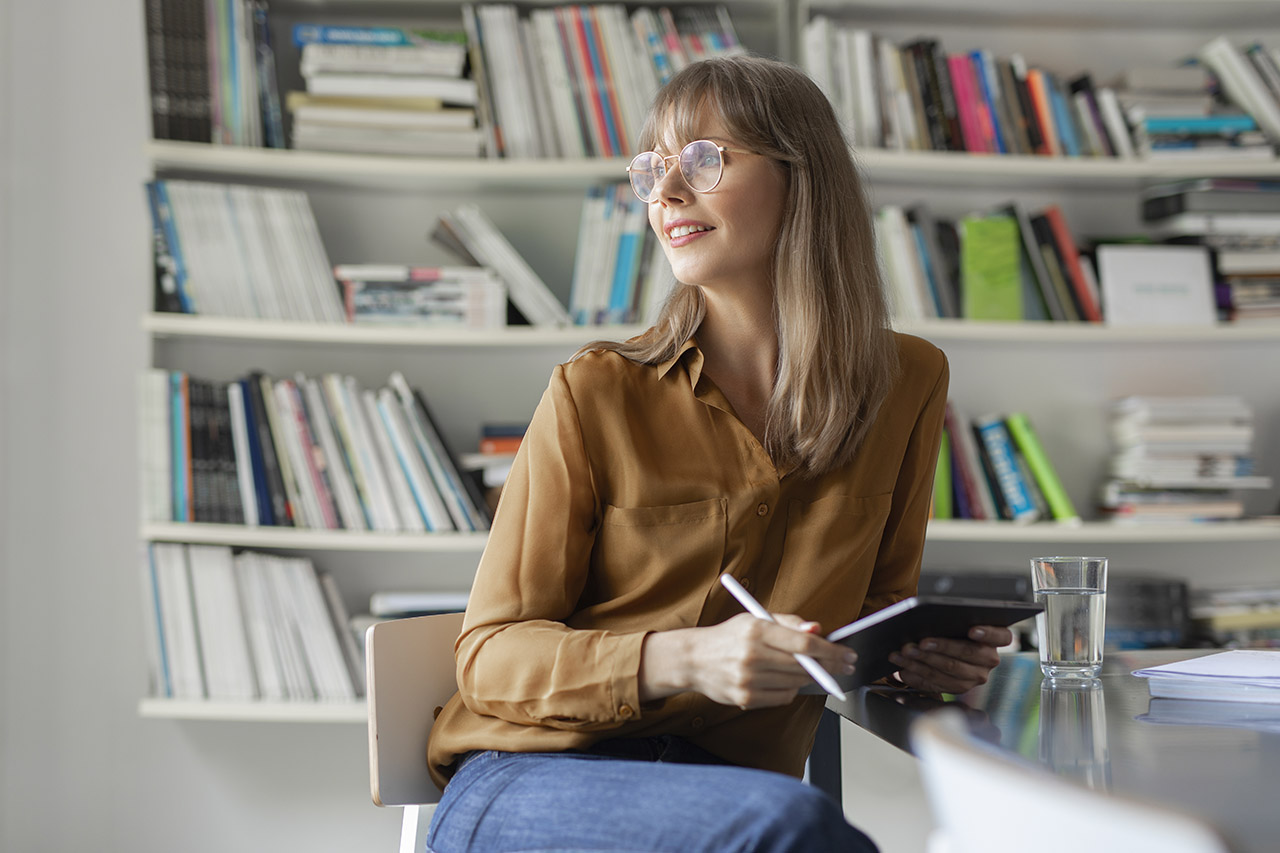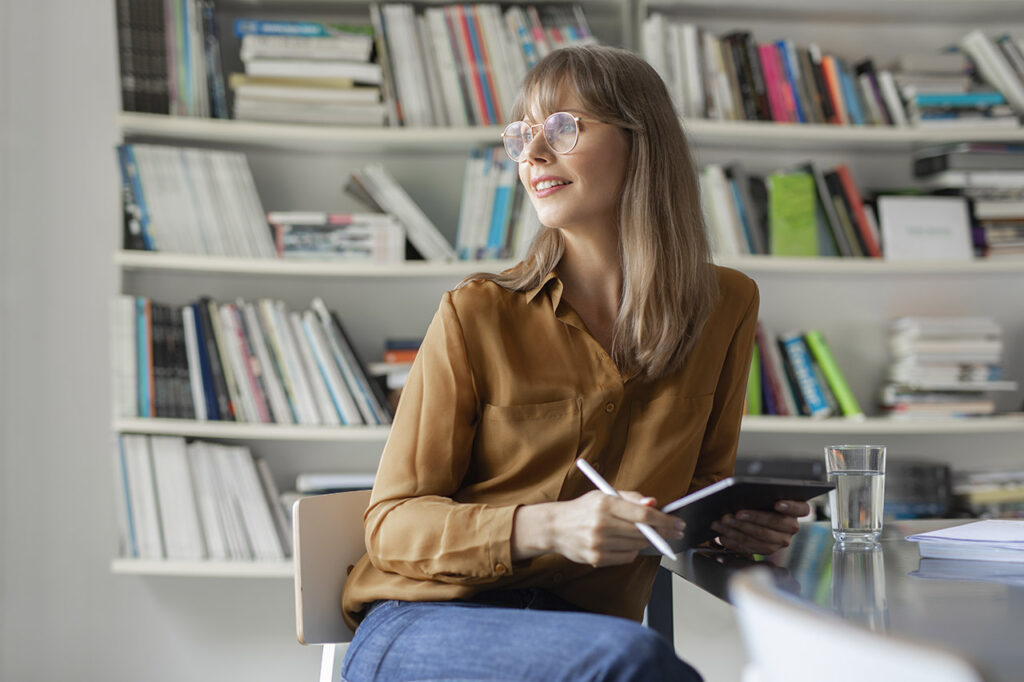 In addition, teachers at the school board level expressed an intention to stay in school for professional development or workplace flexibility. In other words: Providing them with new development opportunities through the EdTech designation will have a significant impact on their job satisfaction.
Therefore, teachers need to actively adopt EdTech to enhance and complement their professional skills, not as a risk to the profession.
Conclusion: teachers will play a more important role in the EdTech business.
To summarize the teacher's role in EdTech business:
Use their expertise to integrate EdTech tools into the curriculum.
Identify what parts of student learning technology can support.
Develop effective strategies for using EdTech solutions in the classroom.
Provide critical feedback in the design and development of products that meet the needs of students and teachers.
AllviA actively develops strategies for clients to effectively use EdTech solutions and integrate them into the classroom. We also help teachers use EdTech solutions more professionally.
Won't tuition fees also rise with the start of the EdTech business?
Myth
During the COVID-19 pandemic, parents had no choice but to spend more on education. Experts analyze that this is because they paid for the service or found the curriculum directly instead of relying on school classes. In fact, a survey of more than 3,000 parents found that school spending has increased by about 10%.
There is speculation that the shift from traditional teaching methods and the introduction of EdTech in the classroom will increase tuition fees. This is because there is a misconception that parents need to pay for high-end digital devices or the cost of educational app development.
In fact, developing an educational app can also have fairly high upfront costs. To develop a timely educational software, you need to figure out what features are needed and come up with a development strategy. After exploring the intricate details of UI /UX design, you should also hire technically capable developers. The cost of each skill also varies, so you have to be careful in any development process.
Truth
On average, school districts spend between $100 and $250 per child on software and technology. However, the EdTech business does not necessarily impact tuition increases.
Still, financial investment may be required to implement an EdTech solution. Some classrooms are using open-source software or even cloud-based solutions for this purpose, with minimal installation. However, this method can cause delays in upgrades or make it difficult to get technical support. There are also security-related risks.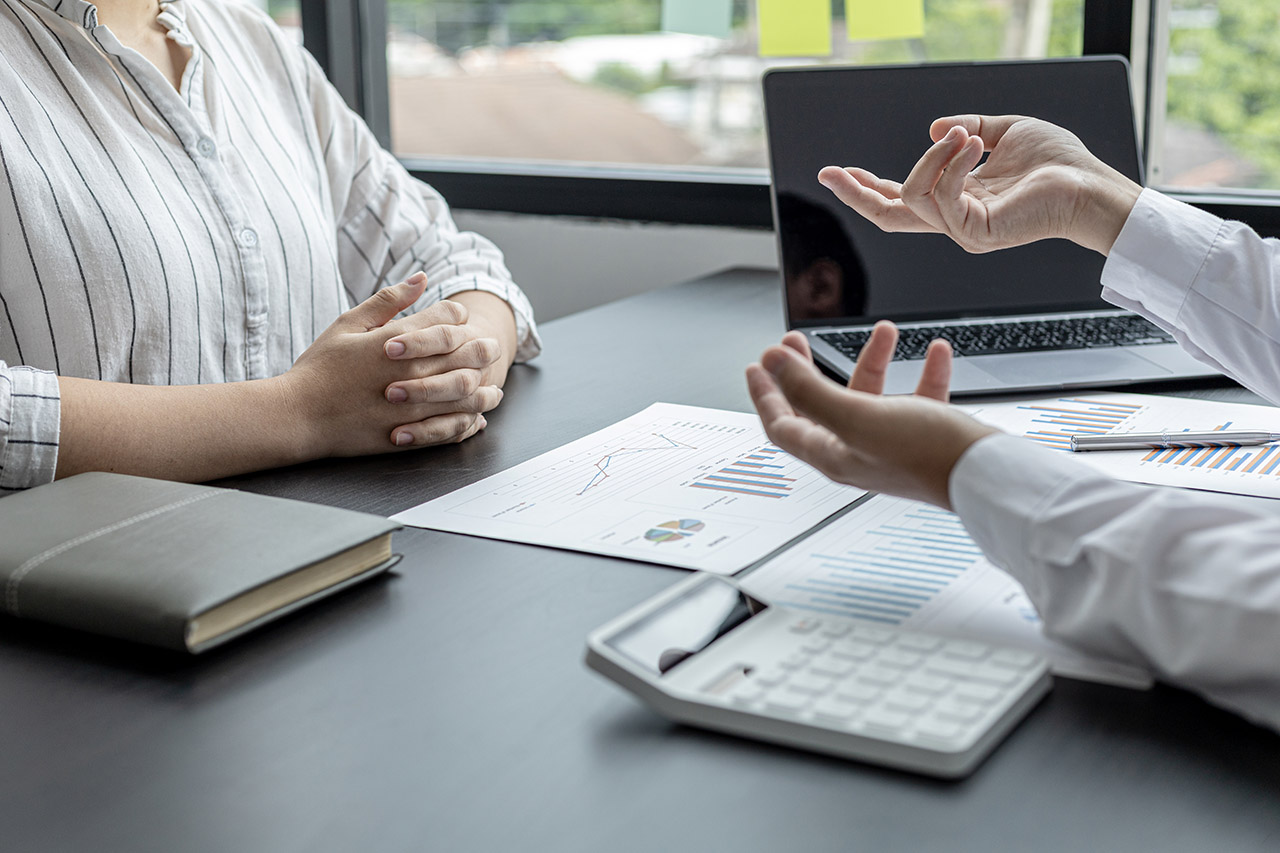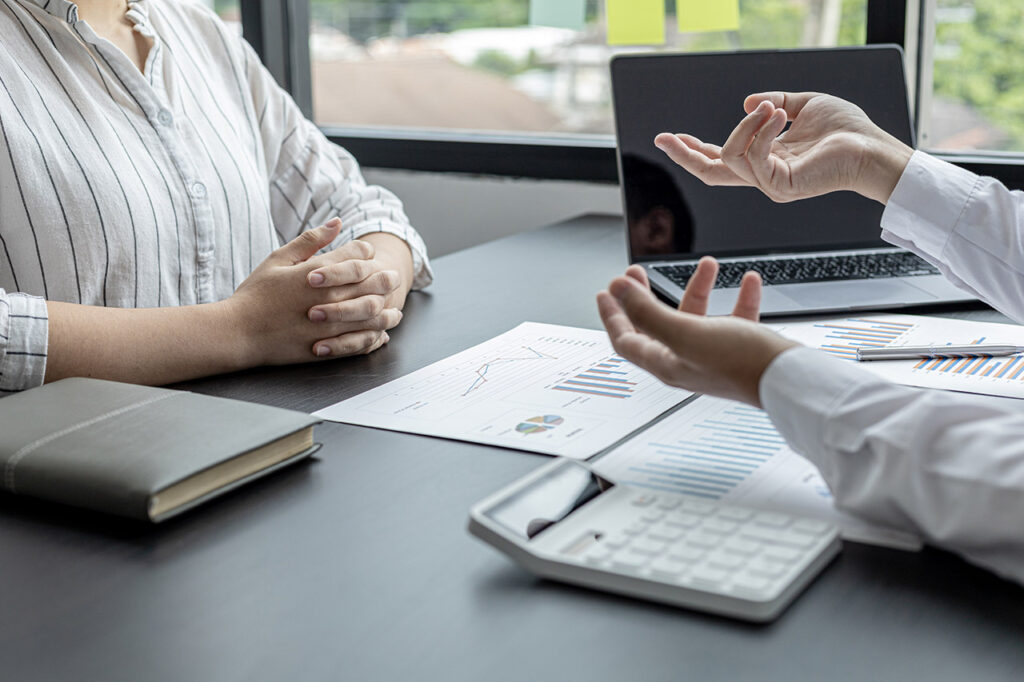 Decision makers can consider multiple cost-saving strategies to achieve significant cost savings.
Find out what technology and software licenses you already have, and stop spending on technologies you do not use. In fact, some school districts have been found to have purchased more than 70 different educational technology programs but are not using even a third of them.
Teachers and administrators should work together to choose which technology to use and purchase new technology as needed.
Once they agree on what technology to use, they should deploy it as widely as possible. The goal is to minimize the number of programs and maximize their reach.
There is no need to get excited about "custom" programs. Do not put a premium on special things, but pick and choose what's important.
You need to form ongoing partnerships with EdTech companies and seek technical assistance. This will help you avoid spending a lot of time and money training and updating staff and teachers.
This means you can also start your EdTech business more cost-effectively by working with a technology provider. You purchase a software license by signing a contract with an EdTech company. This way, school districts can get EdTech into the classroom right away, without investing time in developing educational applications or anything like that.
Conclusion: the focus of the EdTech business is on educational benefits and outcomes.
School districts that adopt an EdTech solution often focus on integrating technology into the classroom and neglect the important stuff. When implementing EdTech in the classroom, it is most important to focus on educational benefits and outcomes.
Teachers must understand the needs of their students and choose a solution that addresses their problems. In this process, teachers are empowered with the ability to improve products through active communication with EdTech companies.
Decision makers can make choices that lower costs for students by reducing technology-related spending. But that should not be the goal. The adoption of EdTech solutions aims to improve student learning outcomes. In other words, it should be noted that EdTech products can effectively improve student learning outcomes, among other things.
AllviA is an EdTech solution that can be deployed in the classroom. School districts can save time and money with an out-of-the-box solution, as they do not have to spend extra money on developing an educational app or solution. At the same time, it's also the fastest way to access EdTech's core values. Once the digital environment is in place, students can be offered a new learning experience at an affordable price.