Thank you very much for your time. First of all, could you please introduce yourself?
Hello, I am Kim Yonghwan, CP from VISANG EDUCATION's overseas AllviA sales team. I am part of the Digital Strategy Core Group Global BD (Business Development) Cell.
What are your responsibilities at VISANG EDUCATION AllviA?
My job is to export the digital content of VISANG EDUCATION worldwide. VISANG EDUCATION started as a publishing company in Korea and has expanded and operated various businesses such as school academies and digital educational content. Currently, as a global company, we are making efforts to go global and expand our business. We also act as a bridge between introducing our digital content to overseas partners and distributing it locally.
I just returned from a business meeting with buyers in China. We presented the mathematical AI program that VISANG EDUCATION has developed with its partners for the implementation of public education in China. It is hard work since I have to travel frequently, but it is rewarding considering the goal is for "outstanding Korean education programs to go global."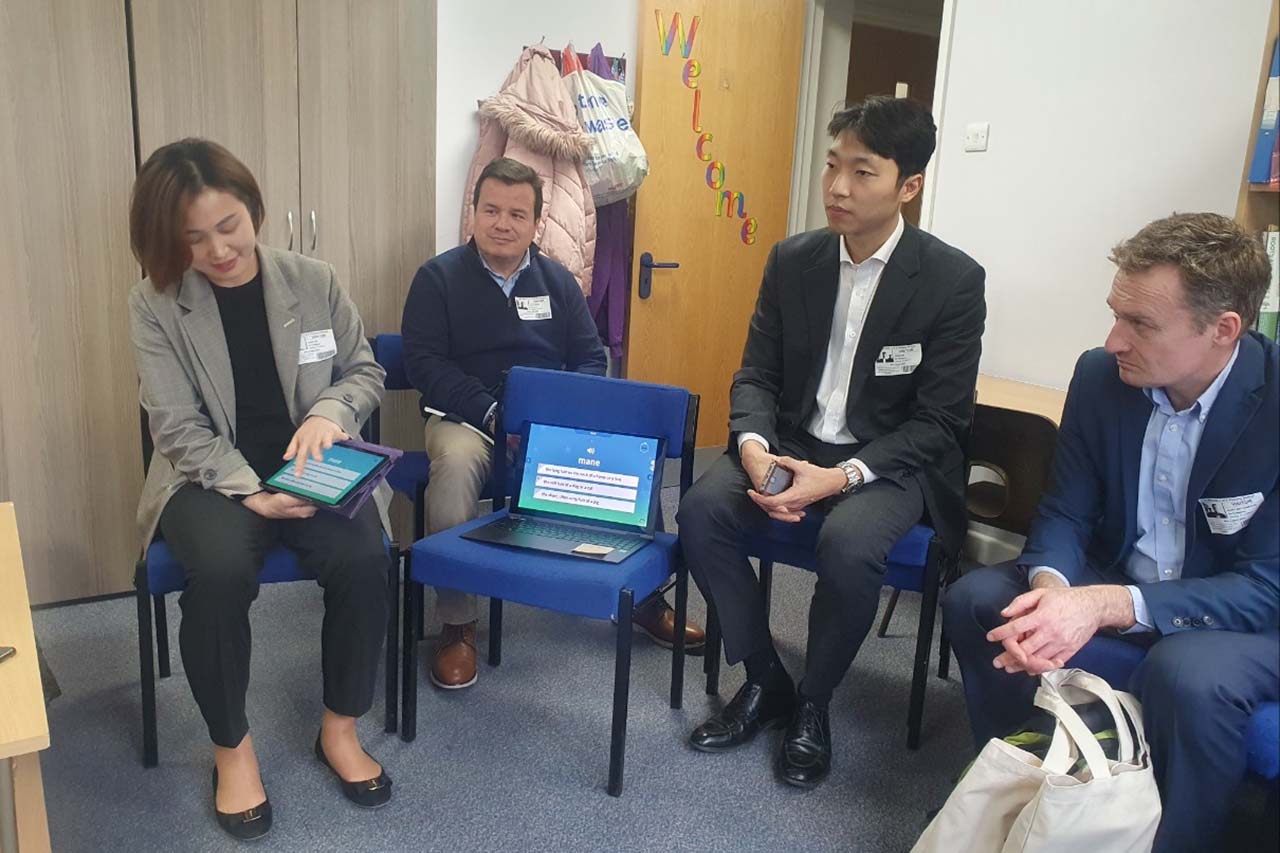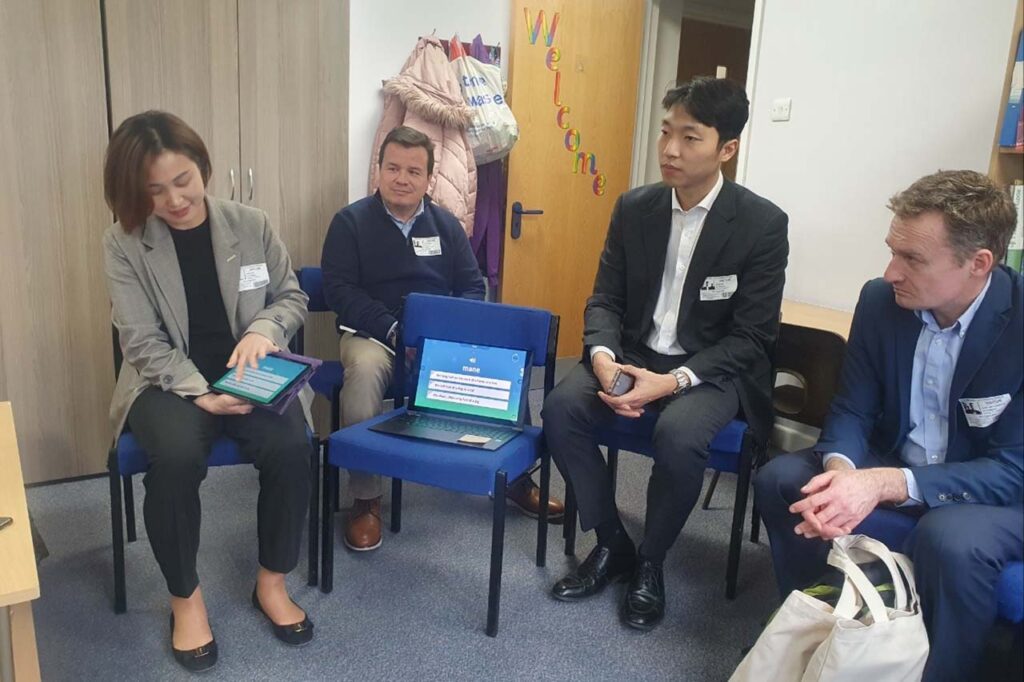 I am curious about the day-to-day operations of the AllviA Digital Strategy Core Group.
I start my day by opening my mailbox every morning to answer the emails that arrived overnight from all over the world. Our main task is overseas business development. Since there is a big time difference between Asia and continents like America and Europe, we may receive responses from overseas customers regarding sales emails about business proposals or partnerships that were sent the day before. To ensure smooth communication, I check and reply to the emails first.
After that, we follow up internally on sales activities, exchange information, prepare reports, etc. About once a week, we meet to briefly share how we will do our work for the week and what progress we are making. I believe these schedules make the Global BD Cell a more strategic organization.
After lunch, around 2:00 p.m., we begin administrative and management tasks in our cell for upcoming sales events and past business trips. Around 3:00-4:00 p.m., when office hours begin in Europe, we hold meetings with buyers via video conference and conduct business consultations.
You work with different countries. What is your know-how for a AllviA successful business?
We conclude short-term or long-term contracts on the condition that we grant partial or full business rights to our resellers (distributors), whom we also refer to as partners. The business rights are then operated directly by the partner company or passed on to other educational companies or schools to generate profits through royalties and other fees. Since it is a division responsible for different countries around the world, each team member is assigned a sales country and a regional manager so that they can become "regional experts" through knowledge, experience, and data collection. The idea is to entrust the region to a cell member who lived in that region as a child or has a cultural interest. In this way, we are more likely to have a culturally familiar connection with our partners.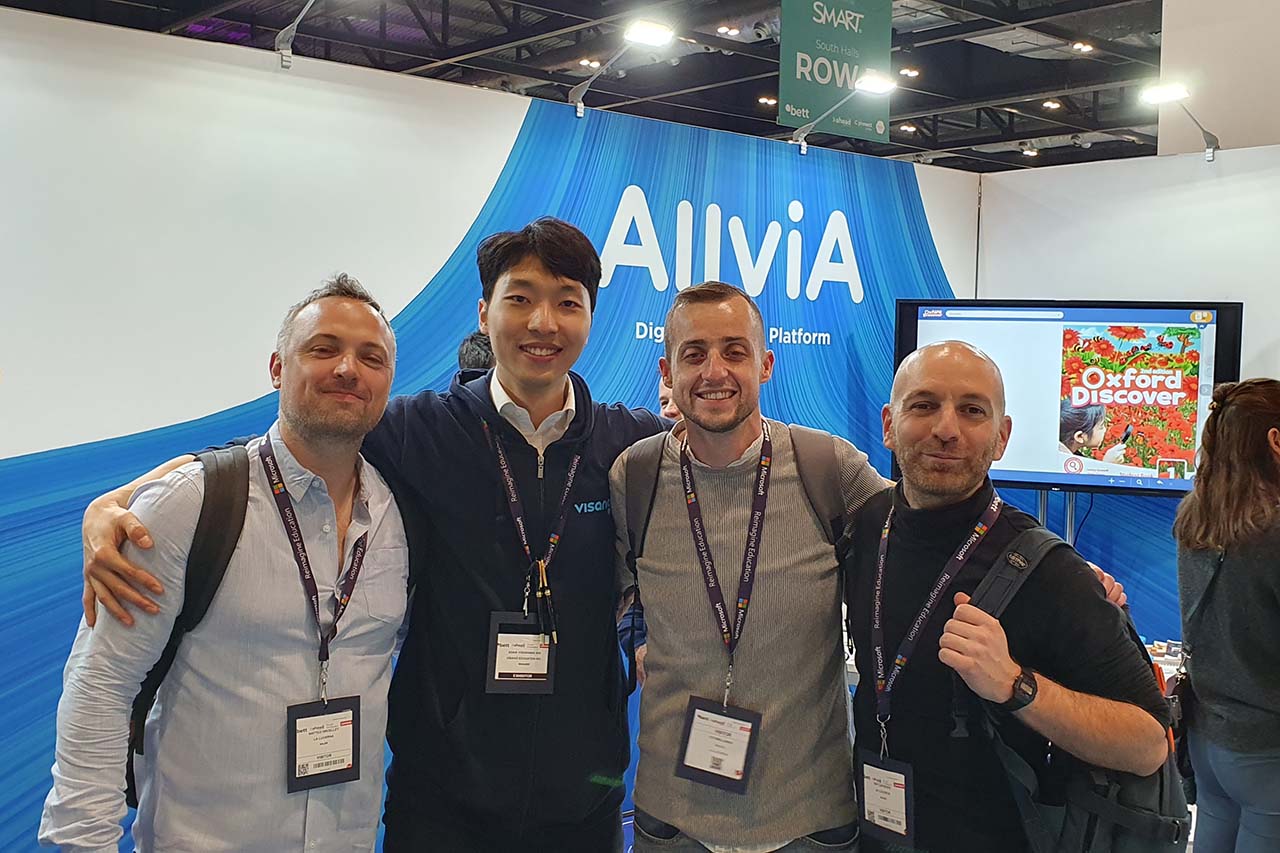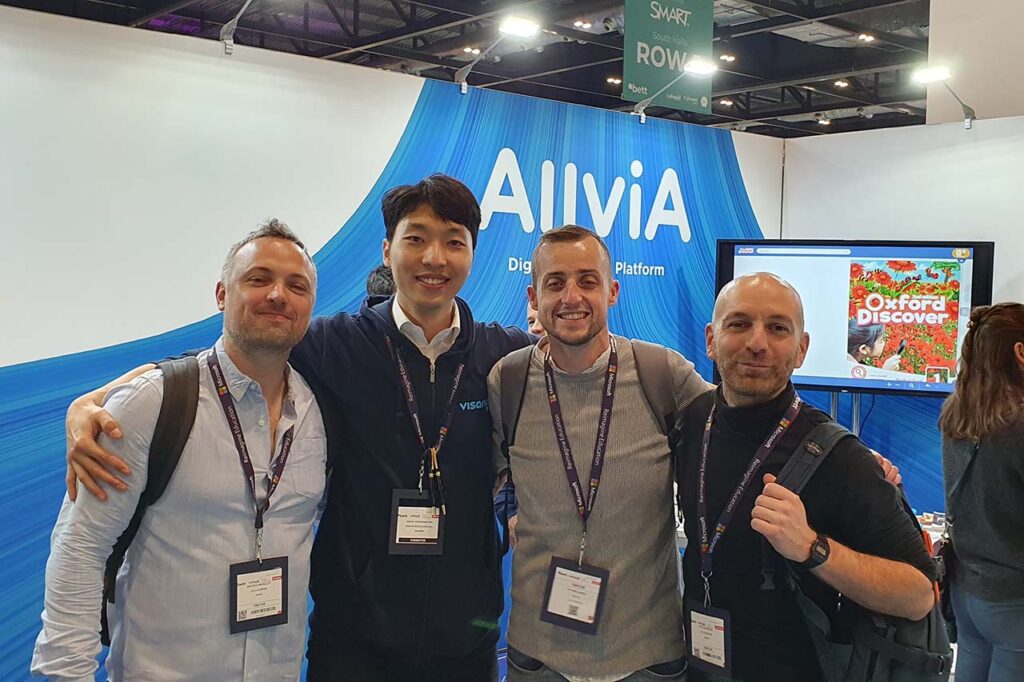 In my case, I grew up in China when I was young. I have also lived in Australia, the United States, and other English-speaking countries. So I am responsible for businesses in China, Taiwan, Hong Kong, and the United States. As I said, each country has its cultural familiarity, so I analyze the trends and try to take them into account. Buyers from Western cultures, for example, usually talk business during the first meeting and try to build a relationship that both sides can understand. If the work goes smoothly to a certain extent, we can build trust and become friends. From the first meeting, we don't mention anything other than work. On the other hand, when doing business with Chinese customers, as soon as we meet them, we first build mutual bonds and relationships (guanxi), and after sufficient exchanges and explorations, we start talking about work. This difference can be considered small know-how because you can only know it if you have lived in the country or have work experience in different countries.
In addition, we must not fail to identify social issues for each country for which we are responsible. Knowledge is power. As the Chinese government announced the "Double Reduction Policy" in 2021, the private education market has shrunk greatly and companies are going bankrupt. Knowing the situation well on the ground and researching how competitors are responding while finding our solution is also a know-how of emergency training.
What about AllviA 's competitiveness in the global market?
VISANG EDUCATION is the largest and most well-known publishing and Edtech company in Korea, but I think more advertising and business development efforts are still needed in the global market. Although the AllviA platform itself does not generate huge sales overseas, it is clear that it is attracting a lot of interest from industry partners. We are investing a lot of effort and money to make the AllviA platform competitive overseas.
The AllviA platform includes all the online education content developed by VISANG EDUCATION. Since all the content we develop is published in English, it can be easily accessed by subscription.
Uniquely, we can also upload content developed by third parties to our platform. English textbooks published directly by Oxford University in the UK are known for their excellent content and high quality. However, the education solution was not available digitally. Through the joint development of VISANG EDUCATION and Oxford, we digitized and uploaded the content to the AllviA platform. During the contract period, the Oxford content was not only used as a paper book but both students and teachers could use the digital content.
Recently, the demand for one device per person has become louder and louder. EdTech platforms have recently been deployed in many classrooms, allowing teachers to communicate with students via smart whiteboards, and students can receive interactive classes via tablets. With the AllviA platform, technology can be used to receive digital lessons in an offline classroom. The biggest advantage is that lessons can continue online.
Finally, AllviA includes content developed by VISANG EDUCATION that contains gamification elements, such as quizzes. This content improves student performance and serves as an incentive for teachers to use it in their classes. For this reason, practitioners who have used the AllviA platform cannot help but praise it highly.
Can you give us examples of when AllviA 's competitiveness received international attention?
"englisheye" is one of the most popular solutions in Paraguay. The number of students continues to increase. "Wings" is also very popular in China. In Thailand, "Challenge" is one of the most notorious solutions. Southeast Asian customers, in particular, prefer reasonable prices and therefore show great interest in solutions that are most cost-effective and offer high learning outcomes.
Currently, there is an exclusive Oxford supplier in Eastern Europe. Originally, it was a company that only dealt with Oxford books, but they found out that AllviA was making digital content. This allowed us to leverage our partners' exclusive supply chains in Eastern Europe to distribute AllviA's digital content. During this process, the Eastern European companies were very surprised that they did not feel any deterioration in content quality during the process of digitizing the existing books. VISANG EDUCATION and AllviA are on their way to becoming Edtech companies. But I think we are first and foremost a part of the education industry. So I was proud that the education part was given enough consideration.
Recently, a multi-platform company in Singapore has been considering uploading its content to AllviA. If this business succeeds, AllviA will become even more well-known globally. We are eager to collaborate with various companies with a strategic perspective.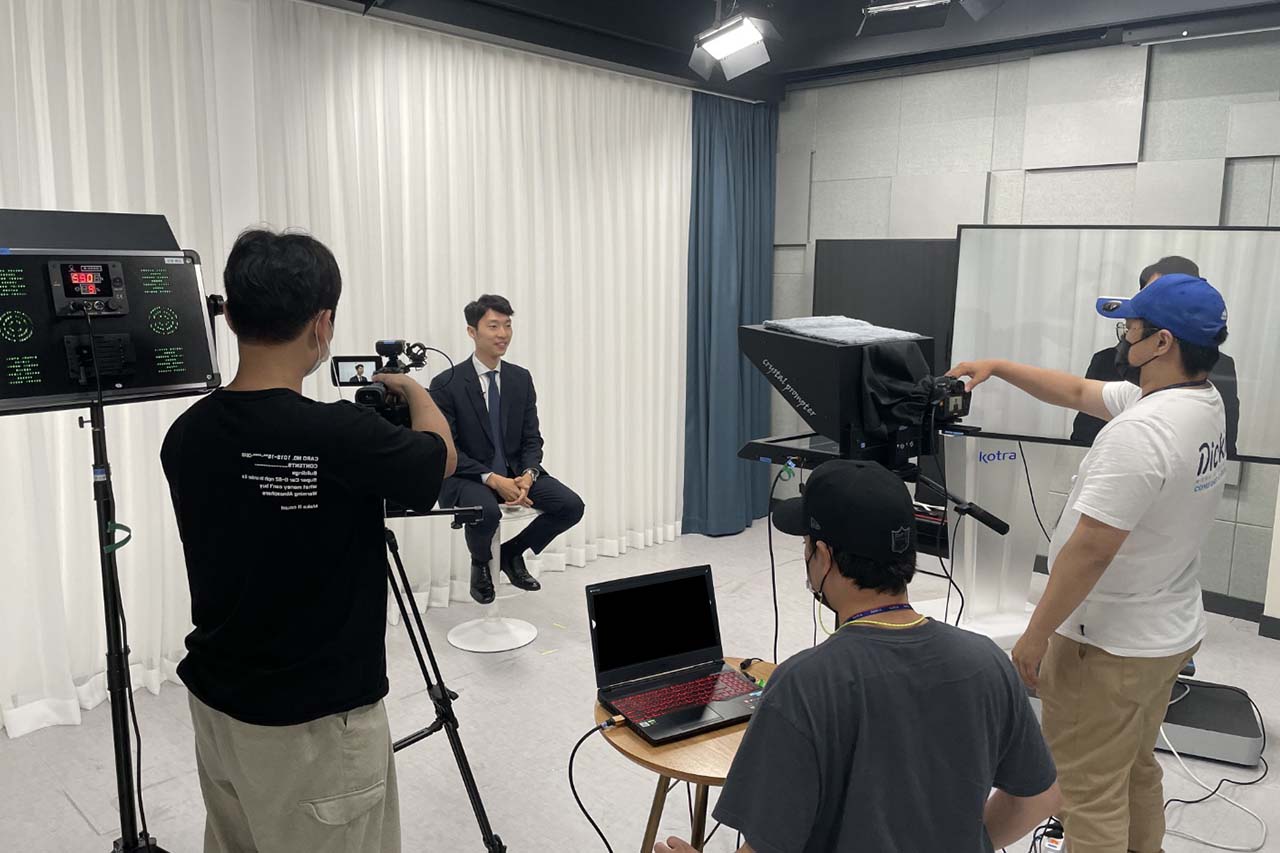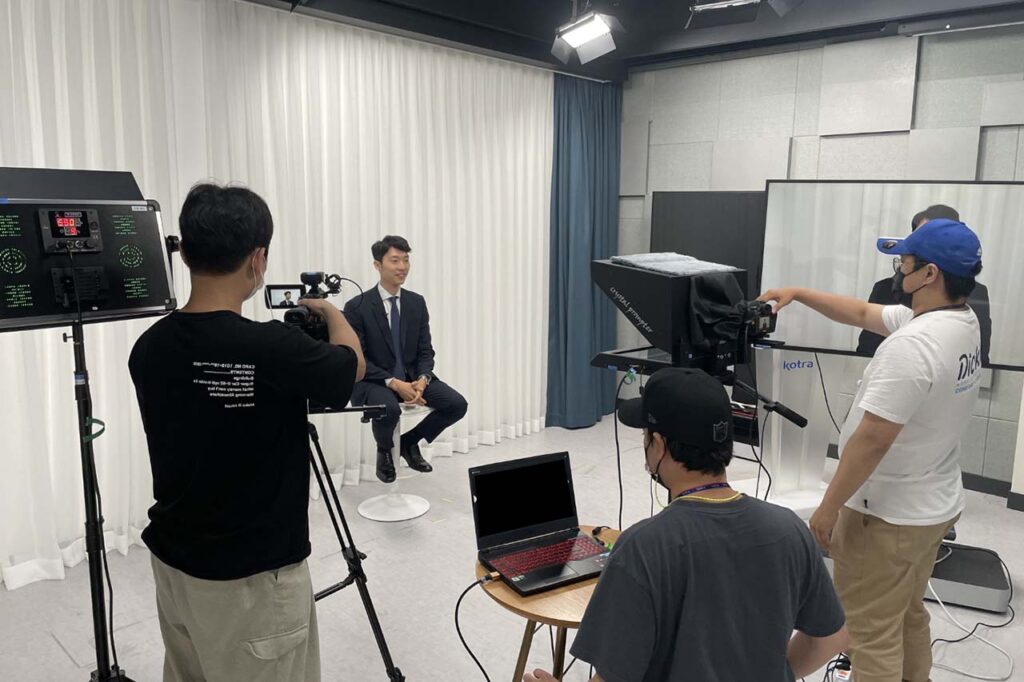 I understand that personnel from leading educational institutions in Thailand recently visited the headquarters of VISANG EDUCATION. Please tell us what the Global Business Development Cell does during these international meetings.
Normally, most of our schedule consists of attending trade shows or events. Trade shows are usually held four to five times a year. We participate in events all over the world, such as BETT in the UK, the US, India, and Switzerland.
For each trade show in a country, a project manager is appointed depending on the location. Then we prepare the site, such as sales preparations and logistic settings necessary for the operation of the booth. We prepare various ways for many people to use the content at the show, such as preparing equipment for business trips and preparing demonstration programs. In this process, the project manager is responsible for time management and operation of the exhibition.
In general, teachers, who are the end users, are the ones who visit the trade shows the most. Individuals with decision-making authority in education, such as school principals, also visit us. They are mainly looking at content that can be used in the classroom. Agents and private education company officials who are interested in the practical distribution business also show great interest.
Please explain AllviA's goals for the future.
Looking at the world as a stage, globalization of the education market today is an inevitable challenge. Given that we are approaching a population of 10 billion, I believe there is nothing as promising as the education market. We hope AllviA will impress the education industry globally with high-quality educational content. Buyers, reseller partners, and teachers, we kindly ask for your interest.