The Korean EdTech industry is growing rapidly, focusing on engaging content and personalized learning experiences. While education companies globally use technology to enhance traditional classrooms, South Korea is breaking new ground in the education industry in 2023 by leveraging various technologies.
In particular, VISANG EDUCATION, Korea's representative EdTech company, continues to make various attempts, such as integrating EdTech into compulsory education textbooks for Korean students in collaboration with educational institutions. In this article, we introduce EdTech trends and directions in 2023 from the perspective of VISANG EDUCATION, a leading company in the global EdTech market.
Korean EdTech trends – The rise of artificial intelligence (AI)
Definition
Artificial intelligence is a buzzword generating a lot of interest in education as a way to personalize learning, provide feedback, and automate tasks. More AI-based education tools are expected to hit the market in 2023.
Using AI, you can analyze student data and determine students' strengths and weaknesses. You can then use this information to create a personalized learning plan tailored to each student's individual needs. In addition, you can use AI to provide students with real-time feedback on their assignments so they can identify and correct their mistakes and improve their understanding of learning. AI is also used to develop immersive content that allows students to enjoy learning in a more immersive and interactive way.
Today in Southeast Asia
Southeast Asia is also paying close attention to AI and education. AI enables new forms of interaction, building robust and adaptive platforms. It can also help teachers by improving feedback loops so they can actively participate in student learning.
However, some people are concerned that we should not entrust everything in education to AI. As criticism of AI ethics has increased, the issue is that active teacher participation is needed to use AI tools and systems in education. In other words, rather than using AI to identify patterns and automate the instructional process, teachers need to be involved in this feedback loop.
In short, there is no reason to use AI, no matter how highly automated, if it does not fulfill the ultimate goal of education, which is to teach students well.
Potential benefits
AI can take some of the work off teachers' hands. It automates tasks commonly performed by teachers, such as grading assignments or creating lesson plans. This frees up teachers' time to focus on more important tasks, such as teaching students individually. In some countries in particular, the number of teachers is very small compared to the number of students, which is a problem. If teacher overload, which is the main cause of poor learning quality, is reduced, students can achieve higher levels of education than they do today. In addition, AI has the potential to transform education in many ways. For example, virtual tutors will emerge where students can receive personalized instruction around the clock.
Korean EdTech trend
On February 23, the South Korean Ministry of Education announced a "Digital-Based Education Innovation Plan" to realize "customized education for all." In response to the era of digital transformation, officials plan to introduce cutting-edge technologies such as artificial intelligence into education. By providing students with an education tailored to their abilities and pace of learning, they aim to elevate each student to valuable talent.
In addition, they said they would focus more on the human relationship between teachers and students to build character, creativity, critical thinking, and convergence skills. This means creating an educational environment that fosters core competencies in the digital age.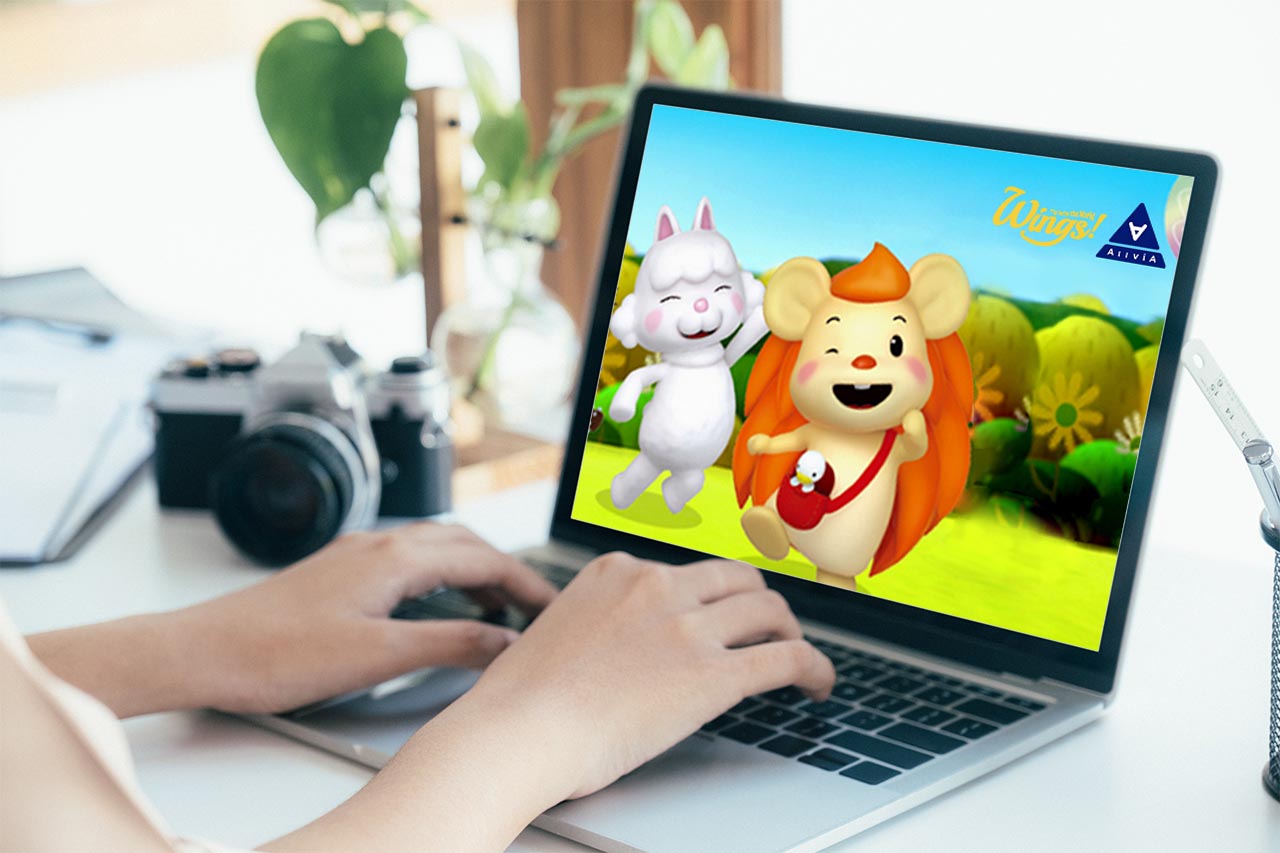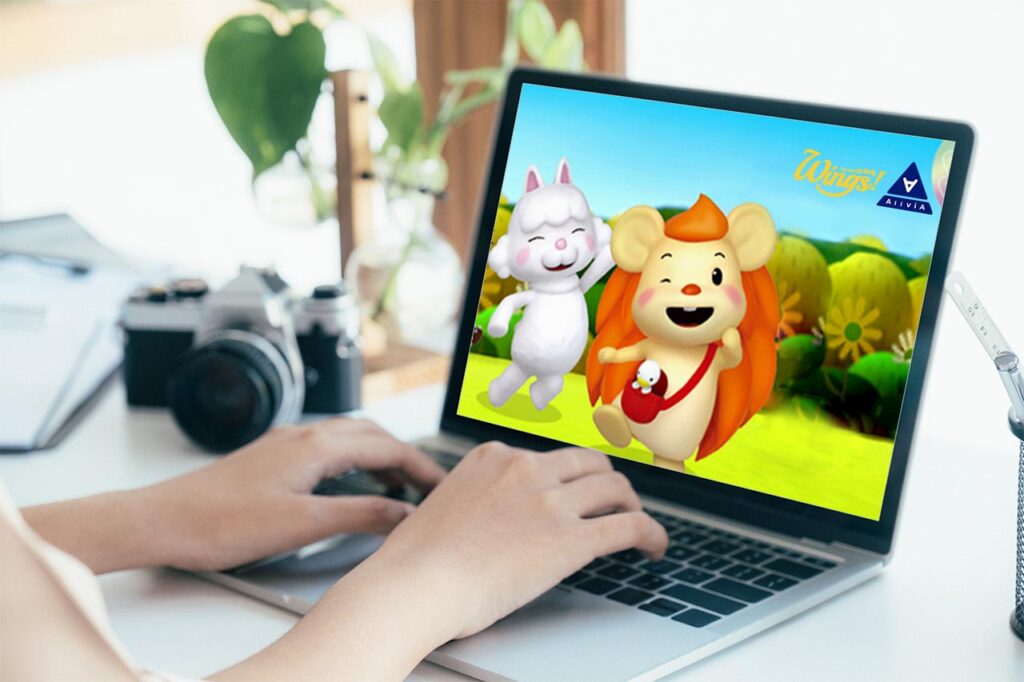 VISANG EDUCATION has already demonstrated an active use of AI in education. VISANG EDUCATION has already built and operated an EdTech-based interactive class system (ICS) that can be used in public education. It is characterized by collecting individual learning and behavioral data generated during class, evaluating the results with the built-in artificial intelligence algorithm analysis tool, and providing individualized feedback. In addition, based on the results of the collection and analysis of student data, AI can attend to students who need help in real time.
Currently, VISANG EDUCATION has successfully launched AllviA, an ICS platform, in 18 countries, including Central and South America, the United States, and the United Kingdom. While we are actively introducing AI to education, we look forward to the time when interactive education will be possible through VISANG EDUCATION's ICS platform. This was already the future VISANG EDUCATION dreamed of when developing AllviA in 2019.
AllviA conducts classes using smartboards and tablet PCs, enabling real-time communication and feedback through digital devices in the classroom. It has particularly caught the attention of the global market because it creates a data-driven, customized learning environment for everyone, regardless of their digital skills. As the education market for blended learning grows, AllviA is focusing its efforts on creating a two-way teaching environment through its digital platform.
Korean EdTech trends – The growth of blended learning
Definition
Blended learning is an educational approach that combines online learning materials and interaction opportunities with traditional place-based teaching methods. In other words, it is a hybrid learning model that combines the benefits of online learning and face-to-face learning.
Blended learning allows students to learn at their own pace and in their own way. Students can access online content and resources whenever they need them and interact with teachers and classmates online or offline. The blended learning system can also be tailored to each student's individual needs. This allows students to choose the online content that suits them best and work with teachers to create a learning plan tailored to their strengths and weaknesses.
Blended learning fosters collaboration among students and improves engagement. Student engagement is further enhanced in an environment where they have the flexibility to learn at their own pace and in their own way. Blended learning is a rapidly growing trend with the adoption of EdTech in education. It is an educational approach that is being actively adopted by schools and universities around the world.
Today in Southeast Asia
Online learning has the advantage of being independent of time and space, but it also has the limitation that participants do not receive immediate feedback because there is no accompanying teacher. On the other hand, the traditional classroom management method tends to be limited by time and space but has the advantage that students receive immediate feedback on their performance through meetings with teachers.
Especially in Southeast Asia, many students cannot come to school due to geographical location or living conditions. Therefore, educational institutions are trying to improve the quality of education through blended learning by using distance learning and online learning technology.
Potential benefits
There are several reasons for the growth of blended learning:
Increased availability of online training resources;
Increased demand for personalized learning;
Need for students to prepare for the digital age.
Blended learning is a powerful tool for providing students with a more effective and efficient education. The education market in 2023 will no longer find EdTech difficult and complex. Through blended learning, it will be important to take advantage of traditional classrooms and overcome the limitations of online education.
Korean EdTech trend
After COVID-19, Harvard University researched the changes in teaching methods and identified "blended learning" and "flexible learning" as keywords. Blended learning is a natural integration of smartphones and tablet PCs into offline instruction. It was perhaps only natural that blended learning became a core value in South Korea, which has a high penetration rate of mobile devices worldwide.
There is also a need for educational innovation in South Korea. Social and economic activities focused on learning for daily life now increasingly require a high level of digital knowledge and technology. In this situation, there is a need for various forms of learning that transcend time and space. To this end, Korean public educational institutions are trying to mix online and offline learning methods, actively introduce EdTech, and provide individualized learning opportunities.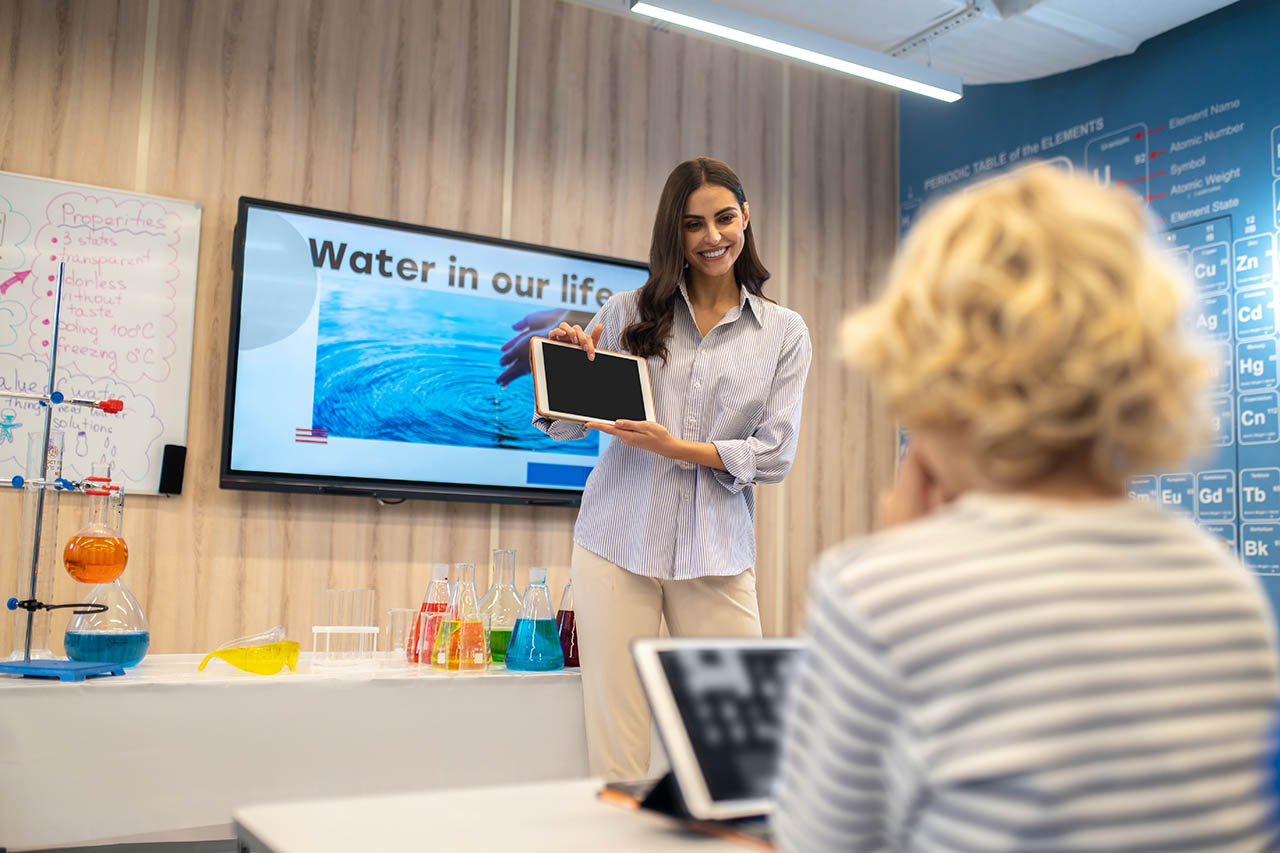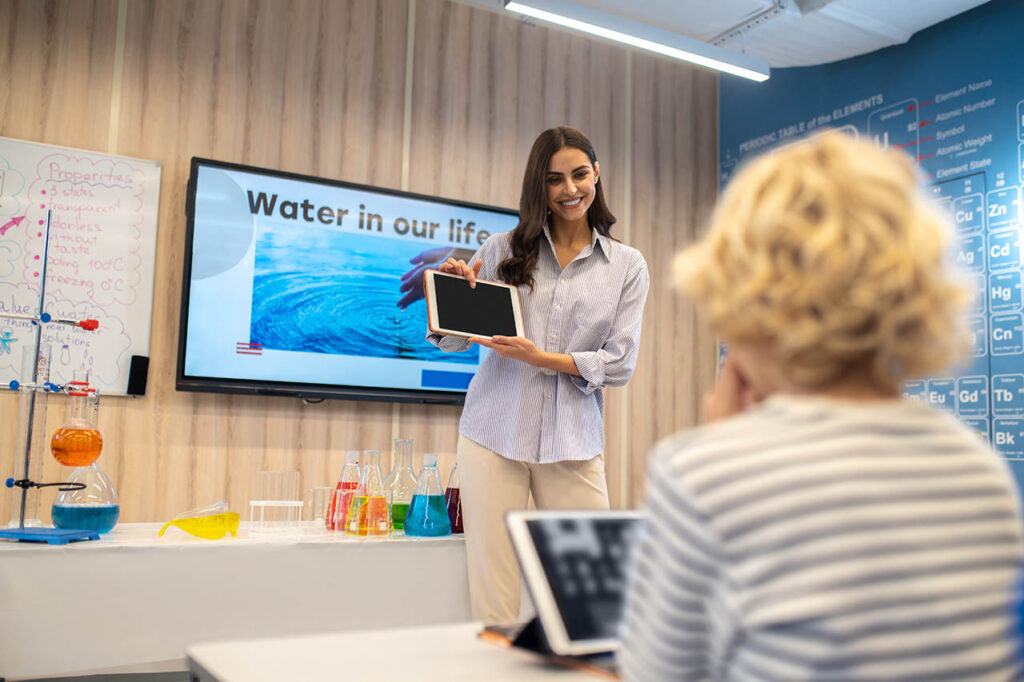 VISANG EDUCATION is creating a more advanced digital environment for classroom instruction through the ICS. By maximizing the use of tablet PCs and smartboards, students who previously only passively participated in class can actively participate. VISANG EDUCATION's ICS aims to transform classroom instruction by increasing the use of digital learning tools by 120%. VISANG EDUCATION's ICS, also known as AllviA, is already elevating the status of K-Edu. AllviA saves teachers' effort and enables quality lesson preparation through digital textbooks and interactive lessons. We also look forward to the day when ICS, which has become a platform and not just a system, will improve the quality of education around the world.
Korean EdTech trends – Mobile devices and lifelong learning
Definition
As mobile devices become more and more affordable, so does their accessibility. It is noted that students of all ages have mobile devices. This drives the demand for mobile-friendly educational content and tools.
Lifelong learning is another important trend in education. In today's fast-paced world, it has become of utmost importance for people to acquire new skills and knowledge throughout their lives. Accordingly, mobile devices that provide anytime, anywhere access to educational content and tools play a key role in lifelong learning.
Supporting lifelong learning through mobile devices has several advantages.
Use educational apps and websites for mobile devices to access a variety of content, including courses, tutorials, and articles;
Connect with other learners through social media, online forums, chat apps, and more on your mobile device;
Track your learning progress with an app that uses your mobile device to track your learning goals, progress, and achievements;
Request help and support from teachers, mentors, and other students.
Today in Southeast Asia
21st-century education promotes the concept of lifelong learning, where individuals continue to learn and build their skills throughout their lives. With the development of information technology, the trend is for formal education to continue after reaching a certain level in the form of non-formal, informal education.
Meanwhile, the Southeast Asian education market has called for the improvement of poor public education. In addition, innovations in information technology and the Internet have improved accessibility through digital devices. As time goes by, the discussion of lifelong learning that improves understanding of the world is increasing. Zakki Gunawan, the executive director of the UNESCO education sector in Jakarta, emphasized the importance of multiple stakeholders' participation in providing quality education for all citizens. They also met to discuss various strategies to expand lifelong learning to the national level.
Potential benefits
Mobile devices have the potential to make educational content and resources accessible to people around the world, regardless of location or socioeconomic status. This is valuable in that it bridges the digital divide and allows people to learn and grow.
According to a Pew Research Center study, adults who use mobile devices for education are more likely to say they learned a new skill or information in the past year. Another study found that students who use mobile devices for learning are more likely to be engaged in their studies and achieve better grades. This means that mobile lifelong learning can help improve job prospects and earnings.
As mobile devices become more powerful and widespread, we can expect more innovative examples of using mobile devices for learning and growth to follow.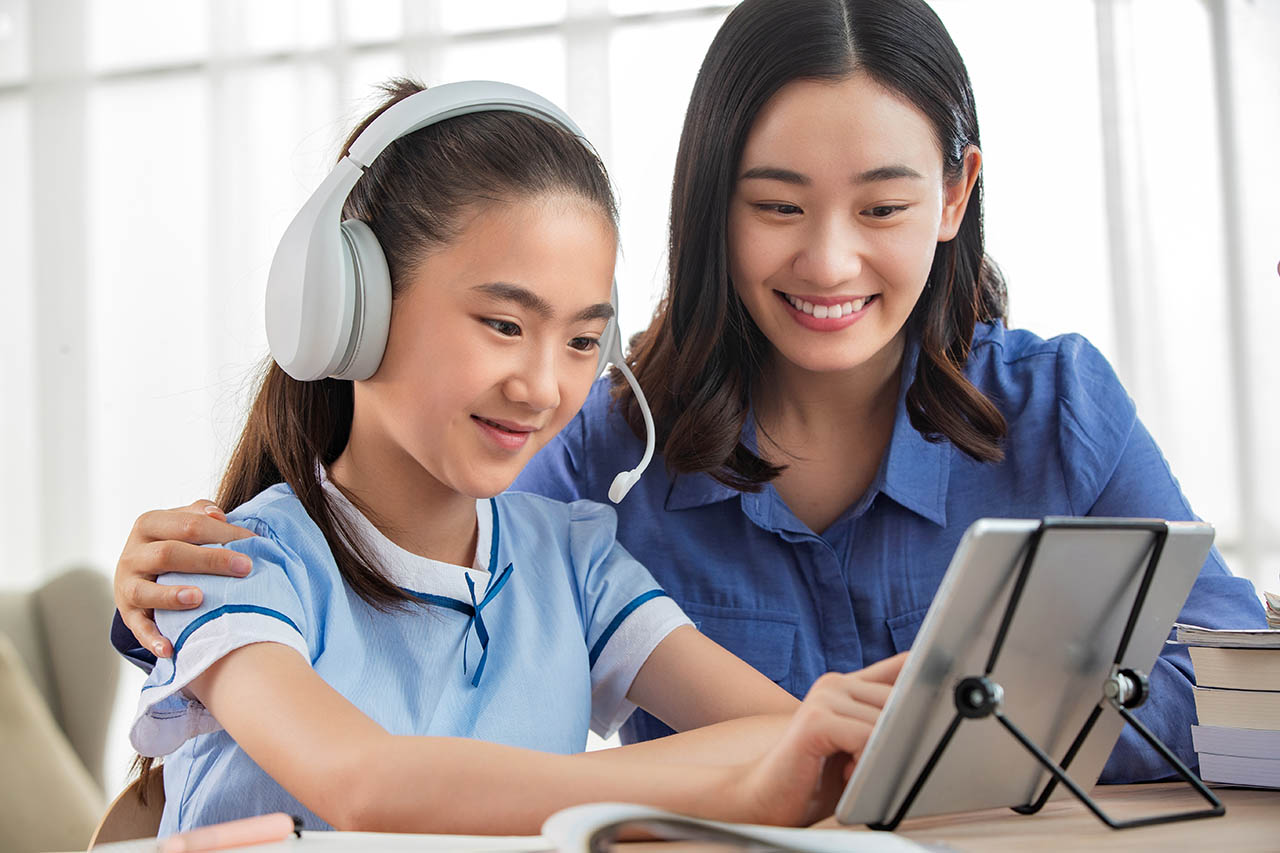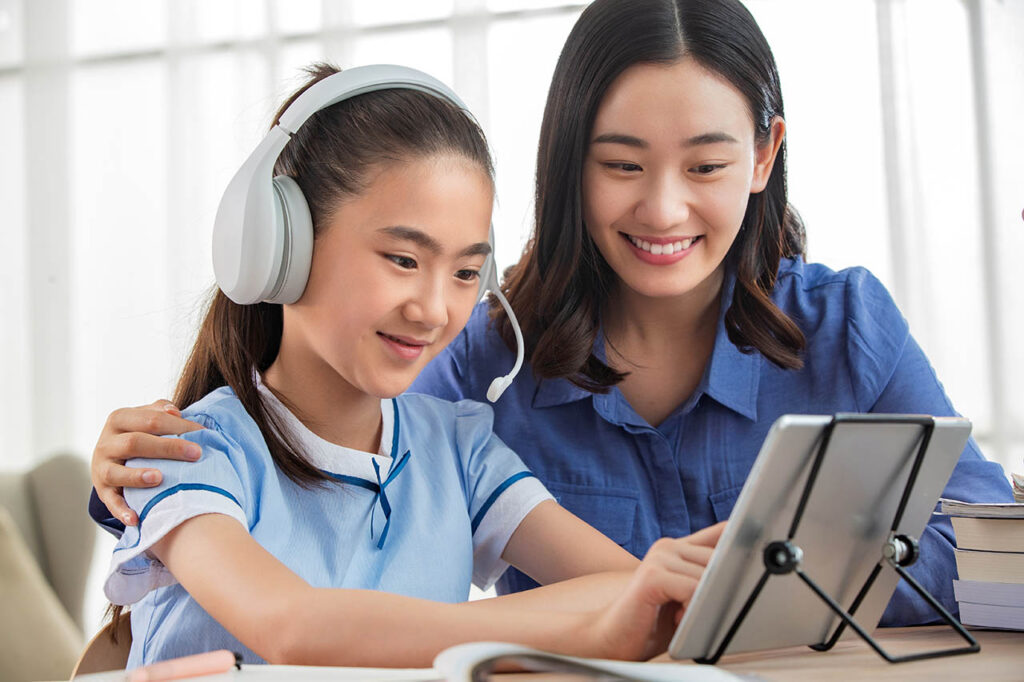 Korean EdTech trend
The level of students has also changed a lot compared to the past. Since the ability to respond to change is necessary to prepare for a future society with clear uncertainty and volatility, students hope to improve their quality of life by developing individual talents and skills. Accordingly, the Korean education system is committed to developing student-centered learning and satisfying students' need for individualized learning.
To this end, Korea plans to introduce customized education courses, from public education to technology-based adaptive learning. In addition, the form of education will be diversified, made more flexible, and privatized. In this scenario, the school becomes a learning center for the community, combining a variety of learning opportunities with the needs of the learners. Public education in Korea is already actively implementing EdTech to create learning opportunities and support students' lifelong learning by providing opportunities to review and practice what they have learned in class.
VISANG EDUCATION was selected as a solution to reduce educational inequality in Colombia after participating in The International Book Fair of Bogotá in Colombia last year. Since March of this year, several schools, including the city of Bogotá, Colombia, have been implementing VISANG EDUCATION's englisheye pilot class, which has become a hot topic. As the importance of teaching English in non-English speaking countries increases, self-directed English learning is being carried out with programs from Korean education companies. In particular, englisheye is evaluated as suitable content for second language teaching because it allows students to learn independently and enables interaction between students and teachers.