Overview: How to improve reading and writing in primary English
Primary English is not easy to teach. It requires more precise skills than it does teaching adults.
In particular, teaching English as a second language is as important as learning one's native language. Indeed, in some countries like India, it is essential to develop a certain level of language skills from an early age. Here is a very simple summary of effective methods to improve children's abilities in English:
Use of an interesting lesson topic
Use of English nursery rhymes for children
Use of English conversations in everyday life and specific situations
Use of fun and engaging content, such as games, stories, and poems
Use of lessons that focus on understanding sentences and conversations rather than perfect grammar
In summary, primary school students cannot learn English in the same way as adults. Teachers should maintain an appropriate level of difficulty and an interesting teaching method for each level. Most importantly, if engaging activities like games are incorporated into the learning process, learning gets better and more fun.
In this article, we present the concept of primary English, how to teach it, and the best way to do it. This article is drafted with the expertise of VISANG EDUCATION, which has been working in the education and publishing industry in Korea for more than 25 years. If you are curious about our philosophy and beliefs about global learning, please read this article all the way through!
Needs: How to teach primary English?
The main problems of primary English education can be divided into two directions.
The problems experienced by teachers
Primary English education is a trend all over the world, but many teachers are struggling. Above all, teaching elementary students is a given, but it is only possible if teachers enjoy it. In addition, the problems teachers address are the following.
Limited teaching environment and educational resources
Few teachers and many students
Errors in the curricula
Students with concentration problems
Although it is very satisfying to see immediate progress for primary students learning a language, it requires much patience on the part of teachers. Even if they enjoy teaching, there are other reasons why they might find it difficult. For example, they often have to talk to parents on the phone about whether their child is learning well, or they are unable to care for students who do not follow along.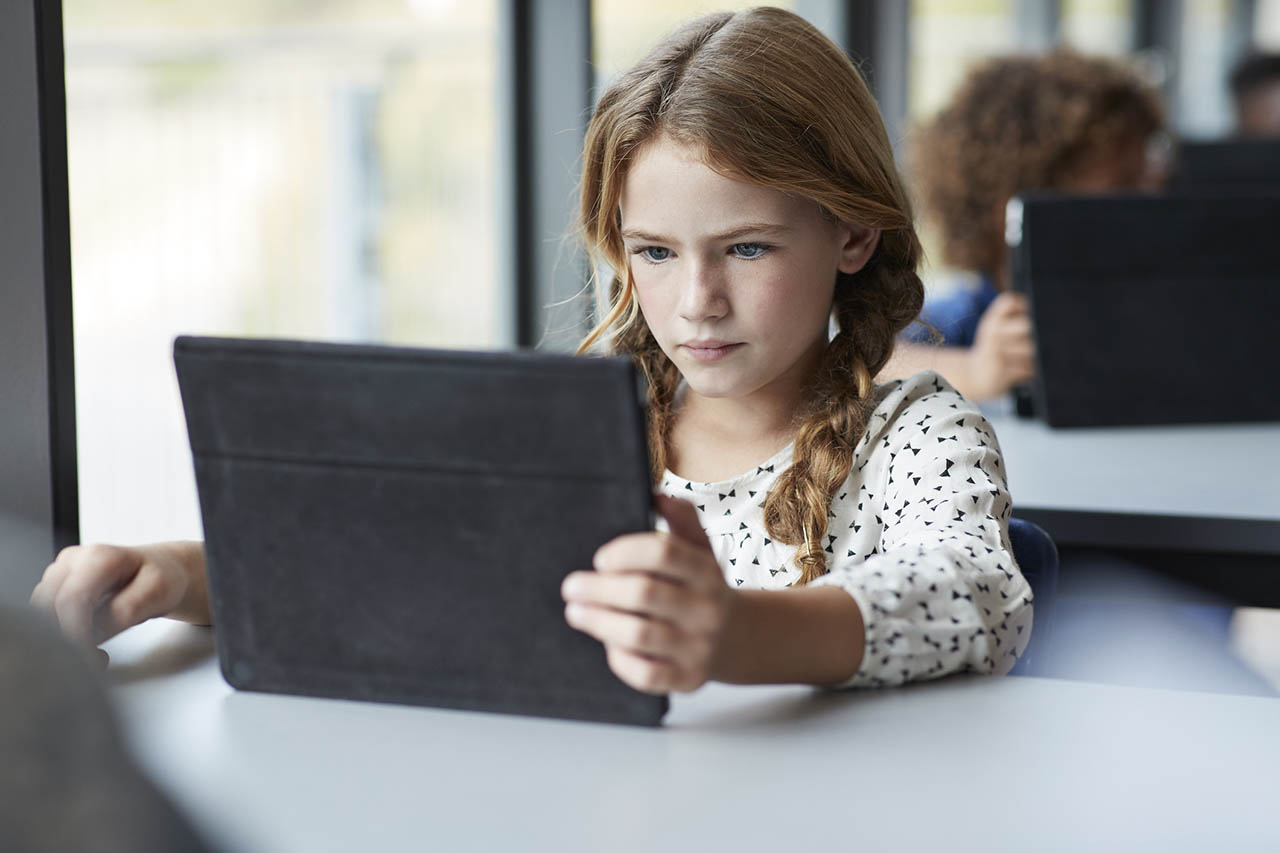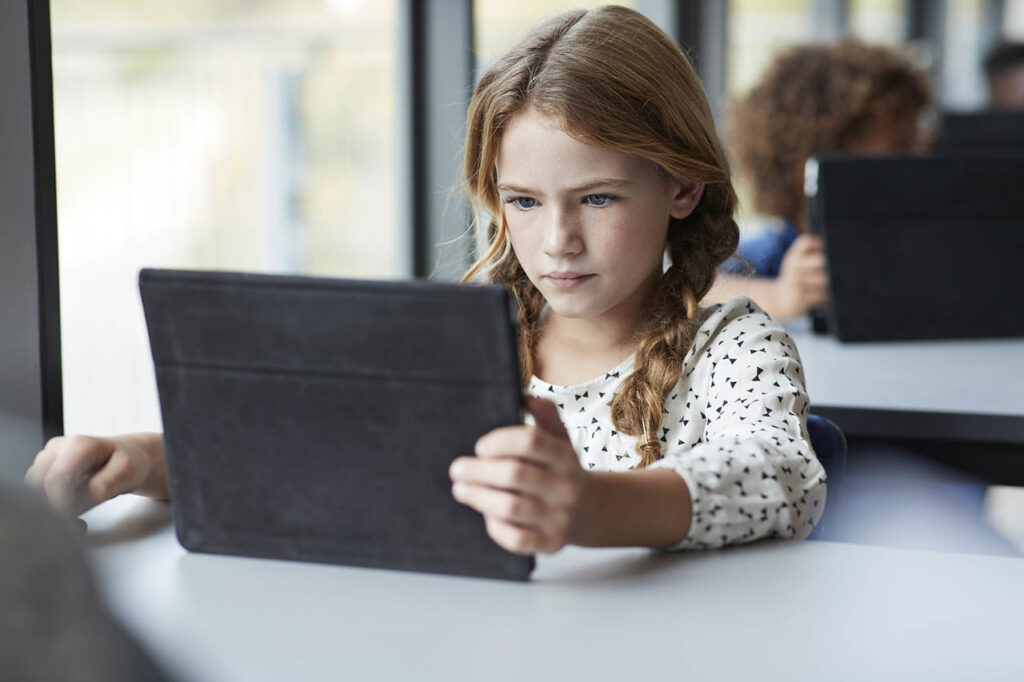 The problems experienced by students
Fluency in English is challenging even for adults when their mother tongue does not resemble English at all. Even native speakers often make mistakes because of the differences and complexity of the language.
English learners are frustrated with the myriad of English vocabulary words and confusing spelling. Furthermore, they may need help with grammatical structure or pronunciation and lose interest in lessons.
Some students even identified a lack of interaction with native speakers as a concern. In an environment where there is no choice but to use a second language, short conversations in English may increase confidence. However, primary English is generally taught by English teachers in their own country, so there is not a lot of opportunity to interact with native speakers.
In addition, younger students may be overwhelmed by learning a new language, which can make them overly uncomfortable. When a student is the only one who does not speak English fluently in a group of people, he or she may be embarrassed. If such situations lead to a lack of self-confidence, students quickly become less interested in learning.
Solution: ELiF's multimedia content and interactive learning make primary English interesting
Thank you for reading this far. From now on, we will introduce you to the solutions that will help you get the most out of Primary English education. ELiF is an interactive English language learning program that will help you improve your life skills.
Learning structure specific to Primary English
ELiF by AllviA is a digital primary English learning program that aims to familiarize students with English in everyday life through effective language learning.
ELiF is a systematic learning process consisting of pre-study, main study, and review. Pre-study allows students to memorize the material for a longer period and stimulate their interest in the topic. Repetition translates knowledge and skills from short-term memory into long-term memory.
Additionally, through self-directed learning with digital devices, students can preview what will be taught in the next lesson. Learning outcomes are analyzed in real time and information is shared with teachers. On this basis, teachers may make decisions regarding the orientation of the lesson. With EdTech implemented on ELiF, teachers can enjoy the following advantages:
Word training form to teach vocabulary and solve tasks.
Precise evaluation and teaching of intonation and pronunciation with multimedia which can be viewed several times.
Readings on various subjects to practice phrase structure.
Grammatical content enhances students' skills by putting learned sentences into practice.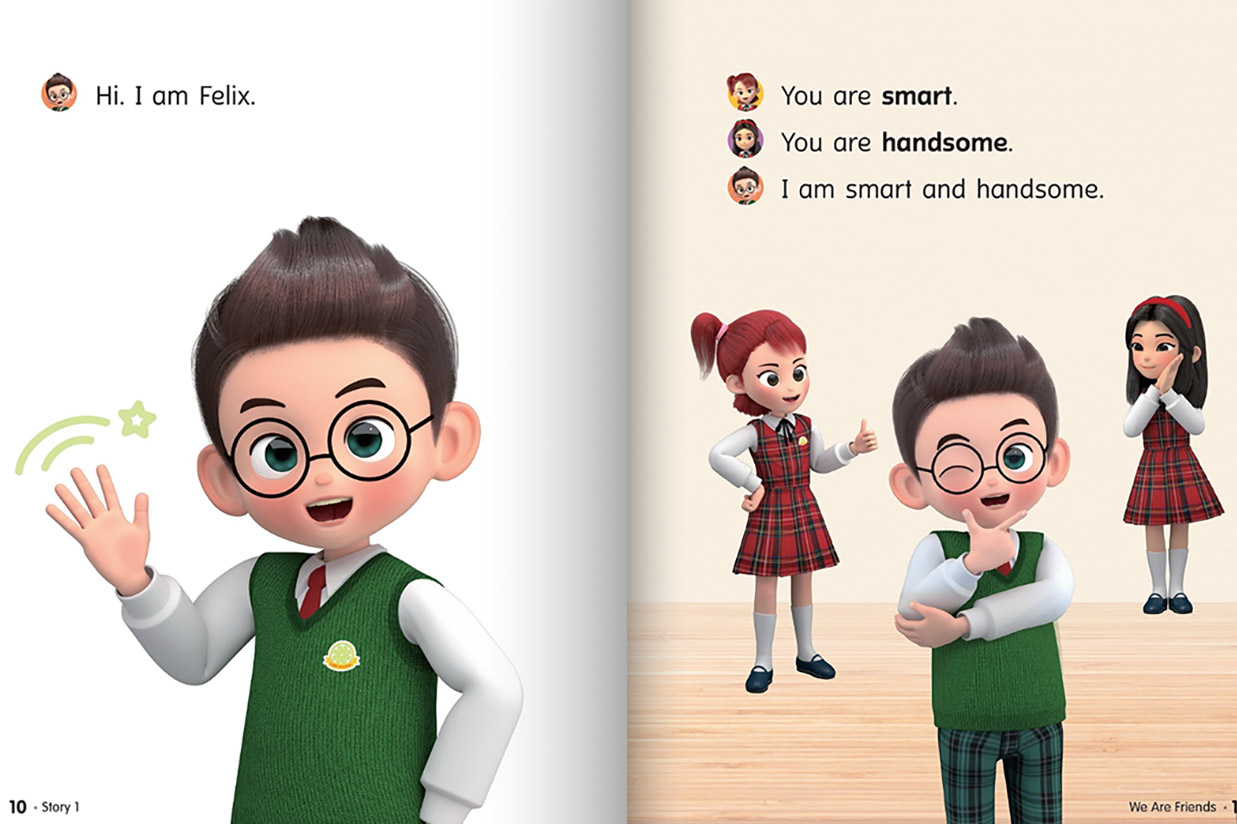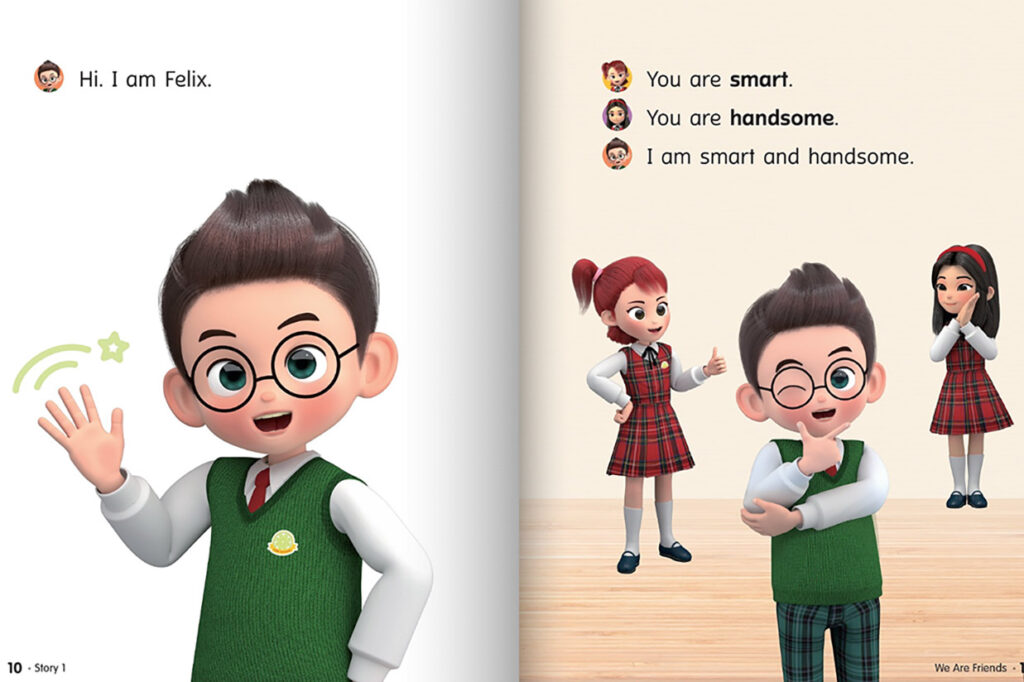 ELiF textbooks are organized into three sets per quarter. Using textbooks that are entirely connected to digital content, we provide students with learning resources at a deeper level.
Classroom interactions that motivate interest and learning
ELiF's interactive multimedia and team quiz competitions increase the fun of learning English. Voting and discussion features that facilitate communication among students provide a rich classroom experience. For elementary students who are easily distracted, we offer a teaching method that emphasizes interaction.
It doesn't matter where your classroom is located! ELiF enables students to learn primary English effectively through self-directed learning and interaction with teachers regardless of their location.
ELiF provides multimedia resources such as videos based on real subjects to maximize learning. It allows students who do not have the opportunity to interact with native speakers to discover what a natural conversation sounds like with real conversation videos. 2D/3D animations and visual songs facilitate children's learning of English.
ELiF students are not bored throughout the learning time. Review courses, offered in the form of video games, ensure that interest in learning English is sustained long after the course is completed. Students' skills can also be improved through battles with monsters and competitive games with friends.
Conclusion: ELiF makes learning Primary English more convenient and efficient
The content of ELiF corresponds to an internationally recognized evaluation system. We offer a structure worthy of a world-class English course like Lexile and CEFR. A proven program is not only attractive for teachers, but can also be used as helpful promotional material when recruiting students.
It can be difficult to develop effective lesson plans for children who are readily distracted. ELiF organizes and suggests to teachers the most effective curriculum for teaching primary English. With EdTech solutions from AllviA, digital learning is possible. We also support active technological and educational resources for this purpose.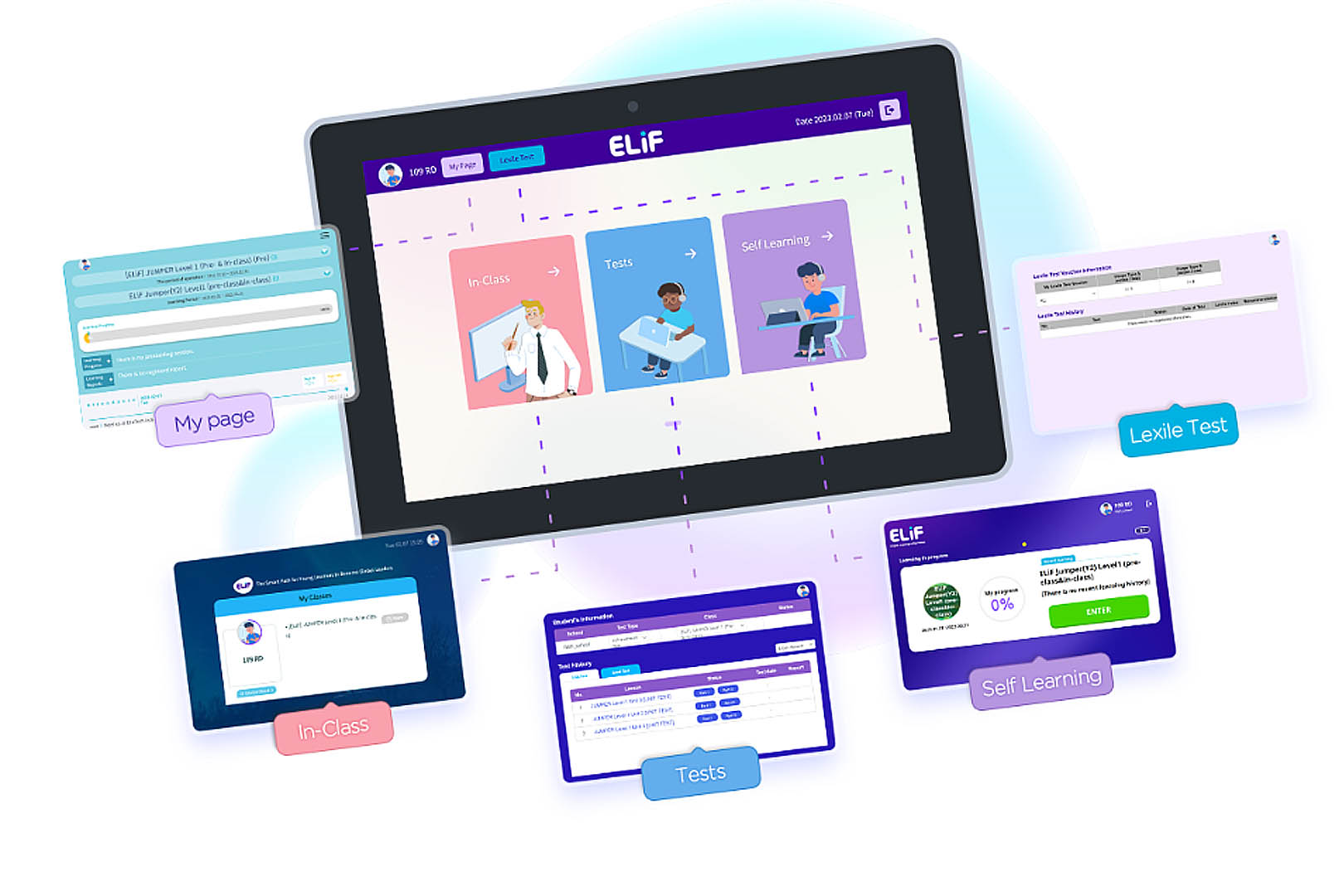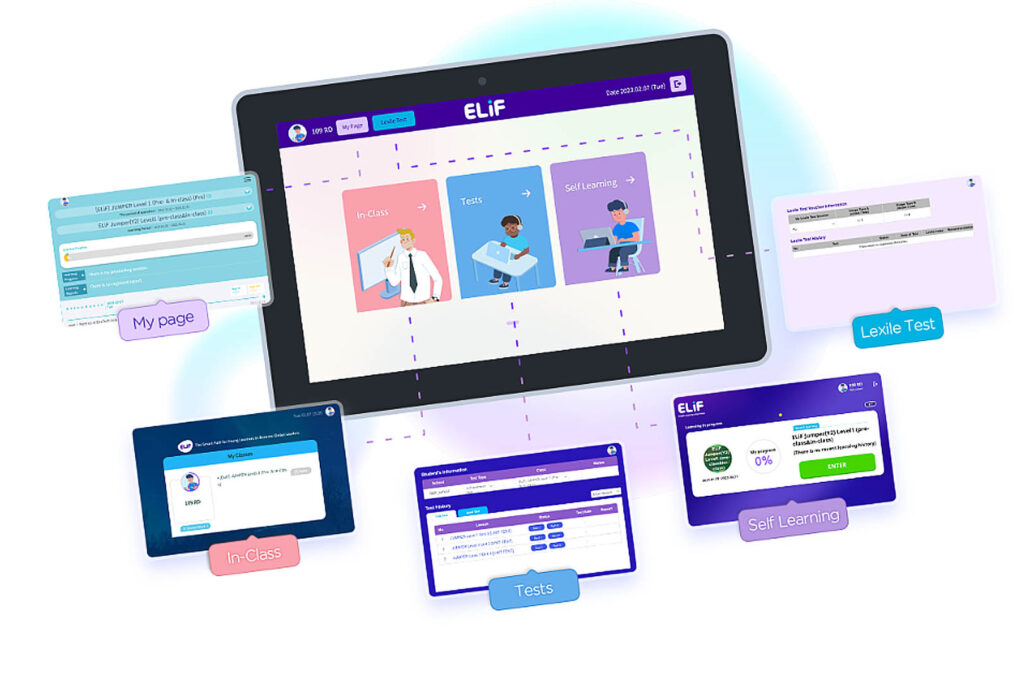 Primary school teachers devote a significant amount of their time to supporting students and parents. We support them with a comprehensive service that monitors student achievement throughout the learning and evaluation process. ELiF automatically processes and analyzes completion rates for each subject and generates an assessment report. This allows teachers to redesign the orientation of their classrooms for the future. Parents can check student learning outcomes via the parent web without having to call or email the teacher.
ELiF supports efficient teaching of English at the primary level, which is the most important step in second-language learning. If you are looking for the most trusted EdTech solution for learning English, partner with ELiF now.