What is interactive learning?
Definition
Various methods are being tested in the English education market. From traditional methods such as cramming and memorization to "interactive learning", game-based and self-directed learning. Among these new types of English learning methods, "interactive learning" is the one receiving the most attention.
Interactive learning refers to a learning style that involves discussion, role-playing, and frequent interaction with a teacher. The Internet has made many English learning tools, communities, and resources available to people with computer access. Interactive learning has evolved, especially with the rapid increase in students' use of digital technologies and virtual communication.
Interactive learning is an interaction-based form of learning in which teachers and students communicate with each other, as opposed to the previous passive learning method in which students listen to lectures in a one-way manner. Then, they can freely discuss or present the topic to express their opinions and listen to others.
Why is interactive learning important?
Lately, many parents want their children to learn language speaking. But it is hard to find time to send the children to an academy, and it is hard to teach them personally. In this situation, an interactive learning program that allows students to acquire a language naturally while learning 1:1 with a native-speaker teacher is attracting a lot of interest.
In a typical language school setting, many learning methods rely on passive activities such as listening and reading. These activities are necessary for all students who want to learn English grammar and vocabulary, but some additional courses are required for the acquisition of communication skills. This is where interactive learning technology can help.
Other essential benefits of interactive learning are:
Students can develop their language skills faster and more efficiently.
Students can learn in a more interesting and fun way.
Students can learn at their own pace.
Teachers can give students immediate feedback on their progress.
Games, simulations, and other interactive content provide various learning opportunities.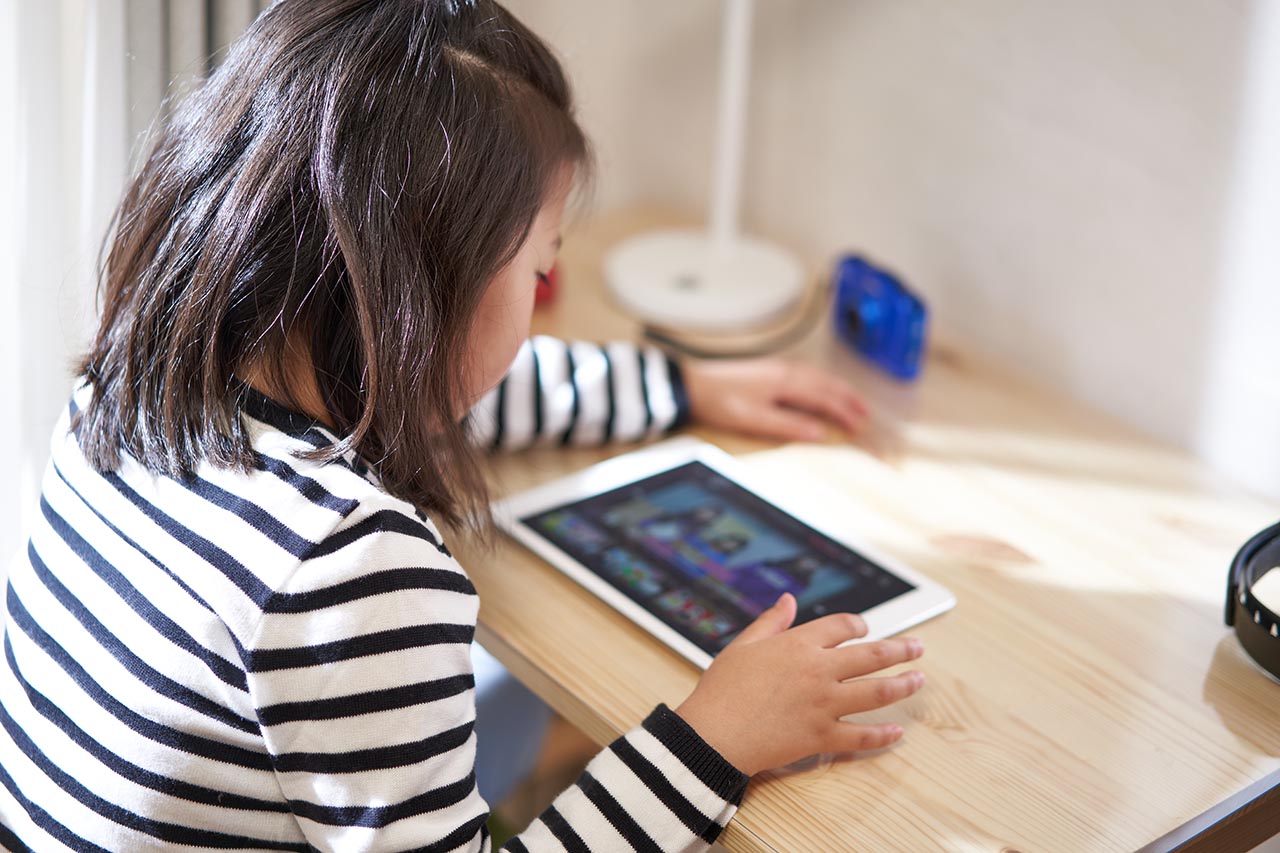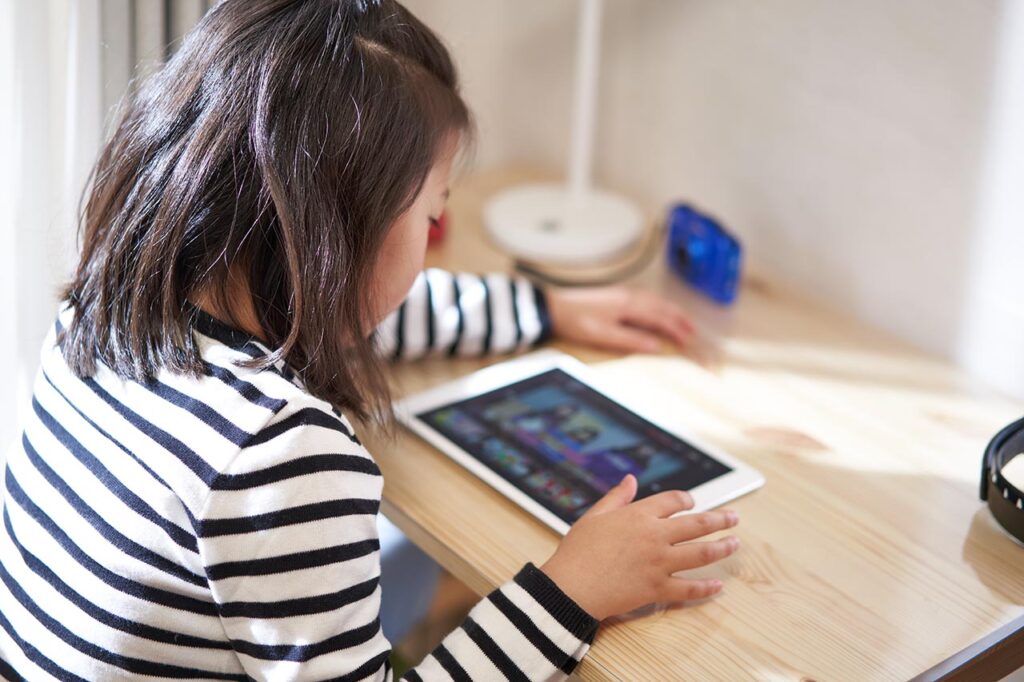 Tips for teaching English with interactive learning
In a survey of U.S. college students, more than 90% of students said they had an interactive learning experience, and more than 80% expressed a positive opinion. In addition, 83% of students reported that their language skills improved after interactive learning, and 74% reported that their reading and writing skills improved.
Elementary students learning English as a second language feel perplexed when they learn something other than their native language. In this situation, a teaching method that relies only on textbooks inevitably causes students' interest to drop and their concentration and performance to decline. Here are some strategies and tips teachers should know when interactively teaching English.
Browsing
Passive activities such as listening and reading are effective for students who want to learn English grammar and vocabulary, but additional courses are needed to acquire communication skills. Interactive English learning involves participating in discussions with classmates, interacting with teachers, and working with audio-visual teaching devices. Regardless of which method is used, the interactive learning method aims to learn the language according to students' needs. Ultimately, interactive learning teaches students how to use English in the real world. It also accelerates the acquisition of grammar and vocabulary.
Teachers should find interactive English learning resources that fit their students' needs. What are students' learning styles and interests? What are students good at, and what do they struggle with? Get to know your students' interests and learning styles outside of school so you can find resources that interest them. Interactive learning offers a choice of different types of materials. Some students prefer games, others simulations. After using the learning material with your students, ask them for their feedback. This feedback will help you better select materials in the future. Once you find something your students like, you can further personalize the material. Add your instructions, questions, or activities to make learning even more diverse!
You also need to ensure that the resources are appropriate for your student's level of English proficiency. Interactive learning solutions that support teachers' work are usually age-appropriate for the classroom. Beyond that, it is necessary to check that the students have English skills appropriate for their level. If the material is too easy, students might get bored, and if it is too difficult, they will get frustrated. If you are curious about the level of English learning, read this.
Start by identifying the specific skills you want your students to learn.
Find interactive English learning resources that meet your student's needs.
Make sure the resources are appropriate for your student's level of English proficiency.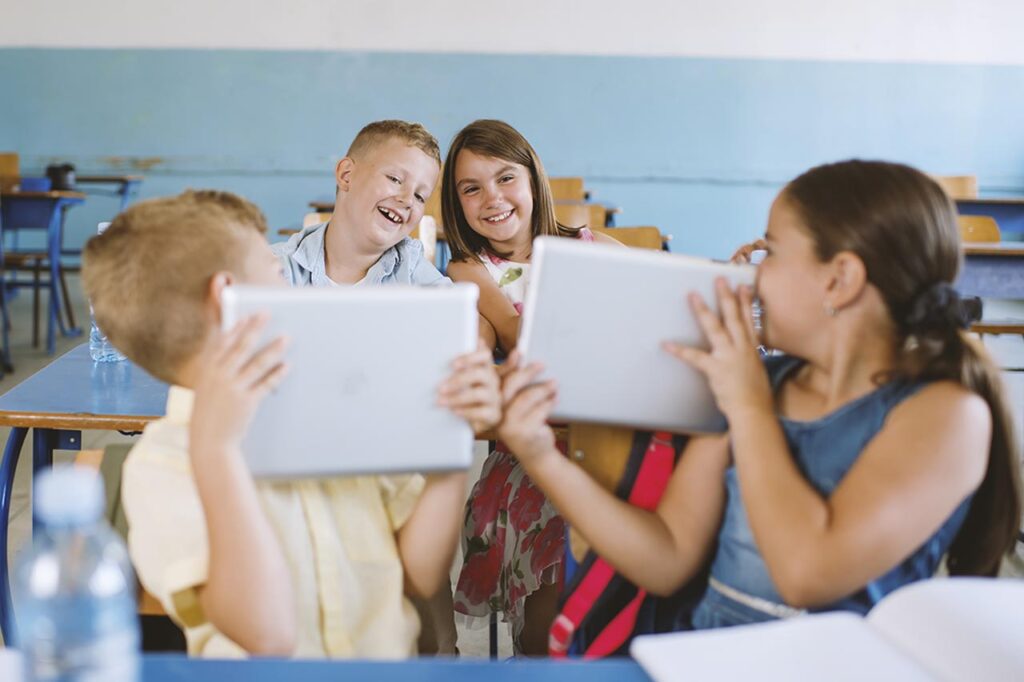 Providing
Many interactive English lessons are designed to be effective online without a teacher. For example, a typical interactive reading exercise consists of handwritten passages and multiple-choice questions based on them to help students understand sentences and learn vocabulary. Interactive grammar exercises use multiple-choice questions that require students to look at sentences with missing verbs and figure out which verbs belong to them. Students can take self-tests based on what they have learned and gain confidence from the results.
On the Internet, you will also find many online sites and interactive English tools such as audiovisual materials and grammar tools. In particular, there will be a website that can help students learn "communication skills". Find out how students can benefit from this interactive English community. Not only can it effectively supplement your physical classroom, but it can also be their only resource for interacting in English. Students can learn about and understand other cultures while learning English.
Provide opportunities for students to practice their English skills in a variety of ways.
Monitor student progress and provide feedback.
Why Oxford Discover is the best interactive learning solution
Technology has opened new doors to education for teachers and students. The tools of the 21st century have become key to solving the problems of traditional education, which has stagnated. As the role of the teacher is rapidly changing in today's world, technology must evolve to provide education that empowers teachers. Oxford Discover by AllviA allows teachers to create the most effective interactive learning environment for English while integrating technology into the classroom.
AllviA places a high priority on ensuring that technology is supported by teacher-student interaction so that it works optimally. English teachers can help their students fully understand the nature of language through interactive English learning. Interactive English learning content supported by AllviA is the most effective way for elementary students new to English to become familiar with the English language. The interaction between teachers and students makes the learning process more lively and increases engagement. This two-way engagement ensures that learning is maximized.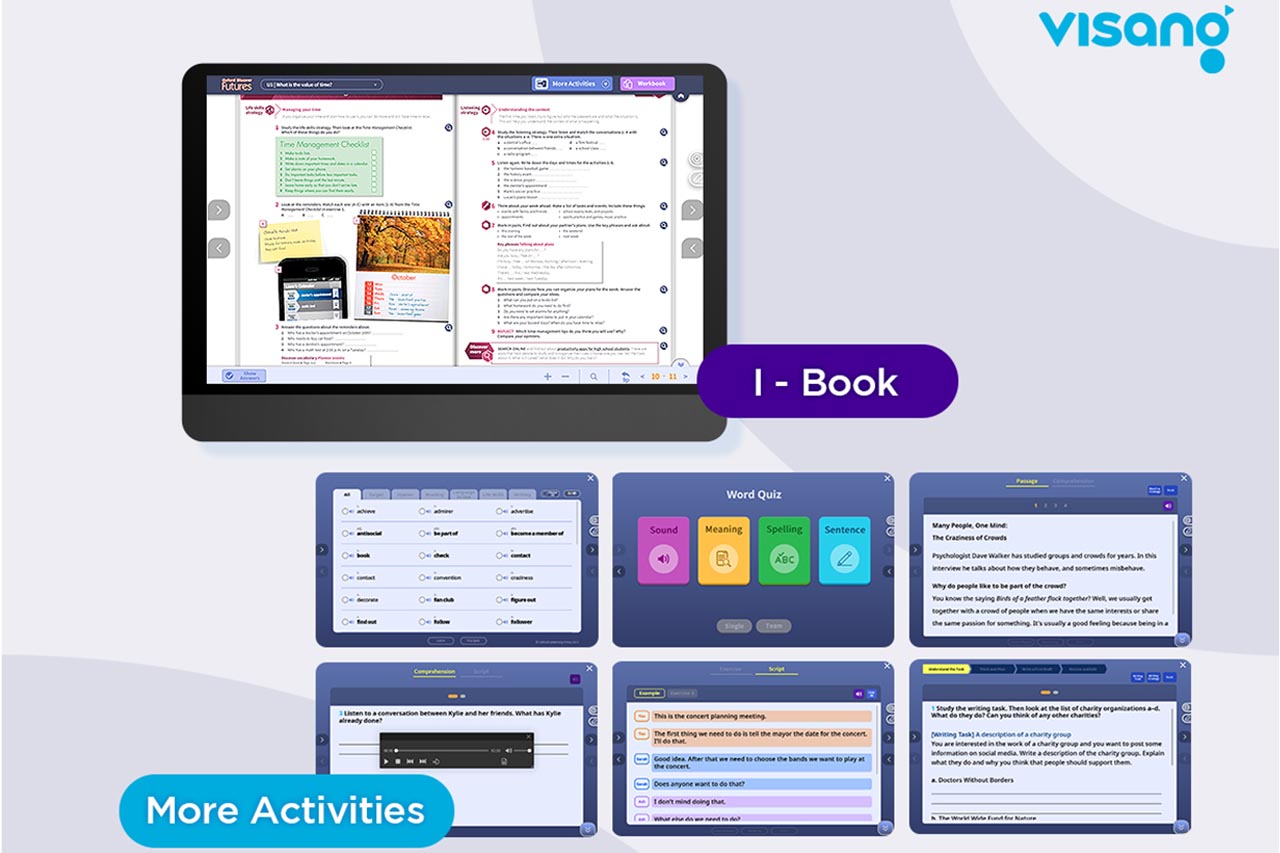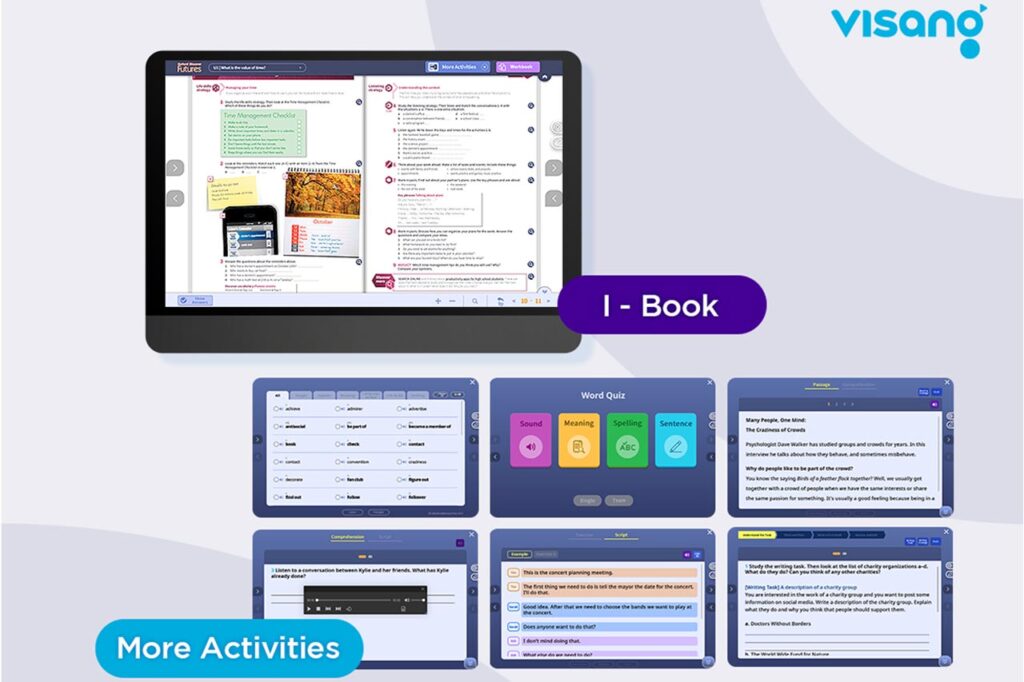 Outline
Oxford Discover is a digital learning solution based on Oxford's published textbooks for children's English learning. It supports interactive learning for teachers and students and is particularly effective in teaching English to elementary school children. You can experience an interactive classroom with high-quality Oxford content.
Content
Oxford Discover has e-book content (PDF) for interactive learning. Teachers can easily conduct interactive lessons using a variety of teaching tools. Oxford Discover interactive books feature high-quality audio and video for a rich learning experience. Students can understand word usage and sentences through live-action videos. Teachers can also review learning activities with audio or video resources.
You can find below more Oxford Discover content features.
Learning components
Video, audio, camera, pen tool, and typing functions can be used in the interaction tool. The 2-view template supports more activities.
More fun activities and learning in key learning areas for EFL learners.
Five major area templates are provided: words, reading, grammar, listening, and speaking.
Reinforcing activities for fun learning (Word Quiz, be a rapper, song).
Implementing various class activities by providing Word Learning and Word Quiz templates.
Features such as vocabulary, sound sources, English definitions, and sample sentences make learning easy and fun for students.
Better reading skills through interactive learning activities.
Sentence-by-sentence, paragraph-by-paragraph reading exercises.
Writing a reading portfolio and recording activities.
An activity where students choose a song of their choice from the suggested songs and sing it in rhythm.
Learning grammar in an easy and fun way.
Learning key grammar sentences by singing with PAD or playing an instrument.
Unscrambling key sentences including grammar points.
Content that can naturally improve listening and speaking skills.
Listening sentence by sentence and following activities, role choice, and speaking as if having a conversation.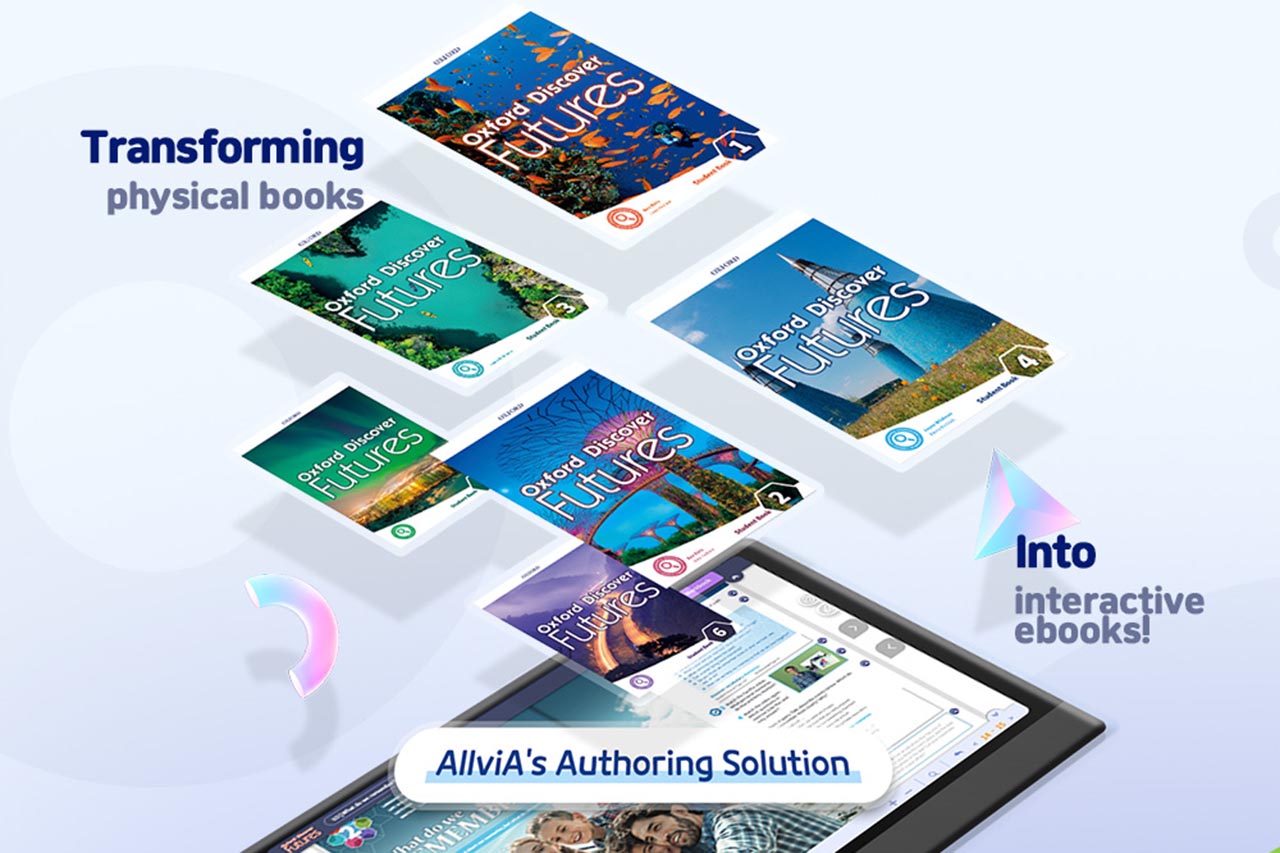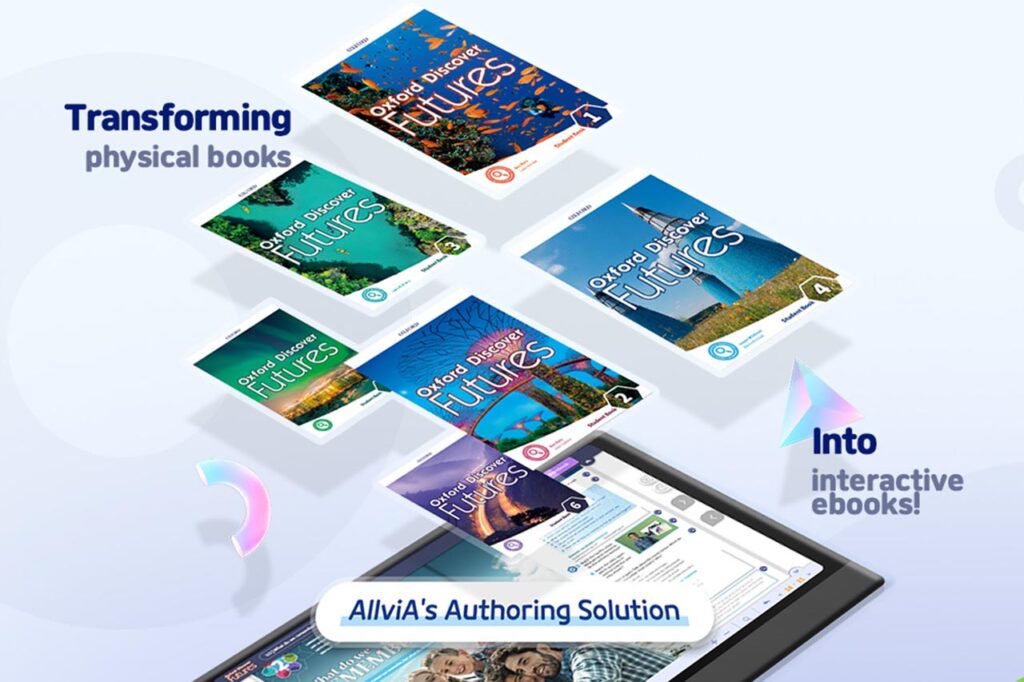 Oxford Discover aims to make learning fun by providing fun activities around learning, targeting elementary and middle schools. By providing additional activities, teachers have more flexibility in lesson design.
The details of the activities are as follows.
Activities that can be used at all times

Access via the class selection screen
Consists of easy and fun activities rather than overly difficult learning levels, so they can be used at any time
Creation of general grade level content that is not dependent on learning units, using words or phrases by topic
Separate production for each elementary and middle school level

Activities that can be used before/after unit learning

After selecting a unit, access via student book, workbook
Concepts that can be used before or after class in the unit study
Produced using the words presented in each unit
In addition, four types of activities can be used at any time and during the lesson depending on the teacher. For example, it can be used as an icebreaker to wake up students and improve concentration. The content consists of topics such as vocabulary that should be familiar at the elementary or middle school level, and the colorful design is designed to make students feel that it is a game rather than a problem-solving activity.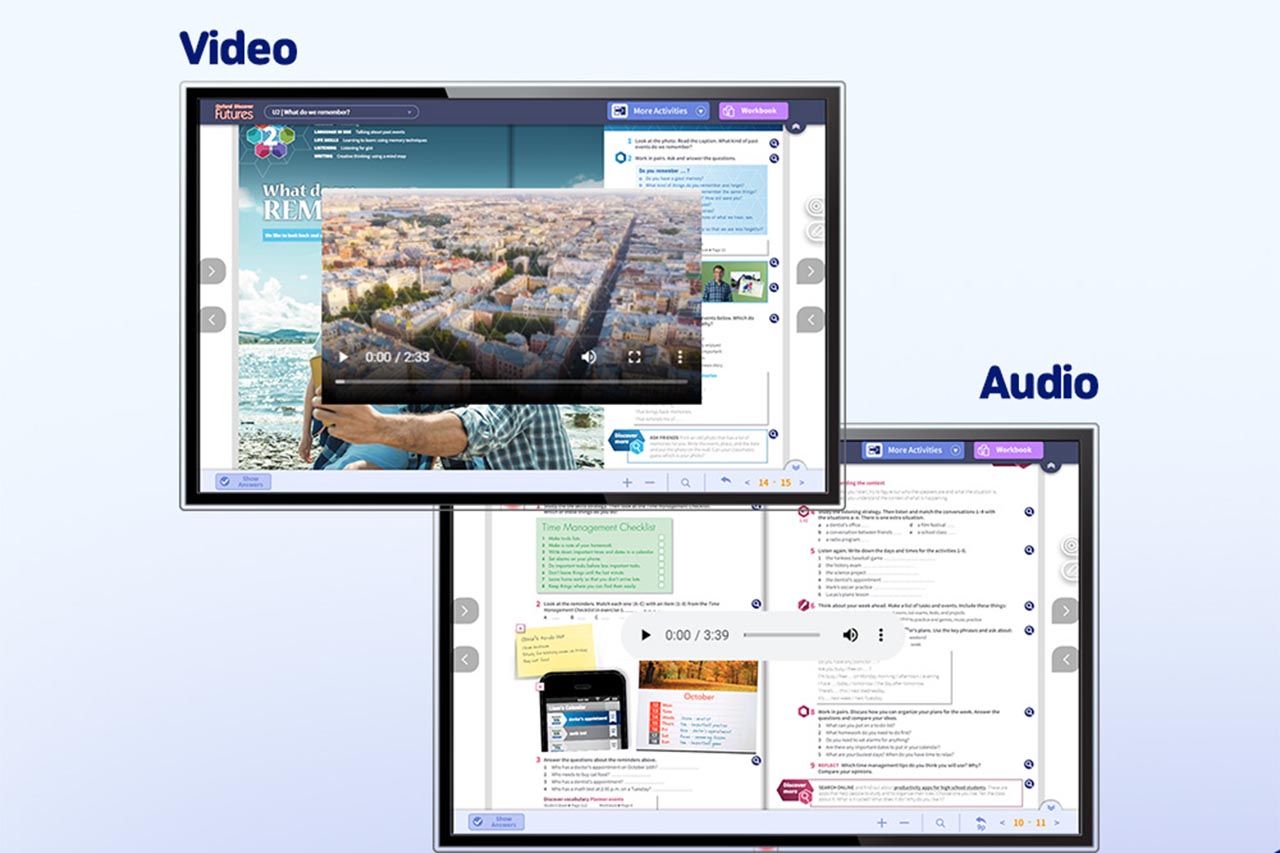 The difference with Oxford Discover
There is a big difference between the existing Oxford textbook and the EdTech content, including the I-book developed by AllviA. For example, the existing content is 1-view textbook-based pen and paper instruction. Teachers need to manually check students' learning data one by one and encourage students to participate in class so that they can follow along. However, it was quite difficult to manage students individually because manual assessment or reporting is required and the structure does not save In-class and tests data. Also, it is somewhat difficult because it was created under the assumption that the target students are students in an ESL classroom who can speak and write at a certain level. On the other hand, Oxford Discover is rated by AllviA as overcoming these limitations through EdTech. To summarize the features:
The biggest difference in classes: Digital-based classes

Classes without textbooks
Real-time review of individual student learning data
Realization of an interactive class with a 2-view function, mutual feedback
Teacher feedback in real time

Teaching students to read, listen, write, and speak a foreign language (EFL)
Class management is more convenient for teachers

Interactive learning is possible with i-book's special tools and 2-view template
Review individual student learning data in real time via the launcher
Placement test, unit test web progress, automatic assessment, automatic reporting

Additional learning resources

Function for self-learning and class content preparation/review.

Individual learning data (LMS)

In-class data saved (video, audio, image)
Test data and self-learning data preserved

Differences in terms of learning effectiveness

Implementing three-dimensional class activities through special tools and additional templates
Reinforcing class participation, strengthening interaction
Increasing the learning effect by adding language skill areas (word, reading, listening, speaking, writing) that need to be practiced when learning a foreign language.
In summary, Oxford Discover implements the skills and curriculum international English language learners need through interactive learning. From the basics of reading, listening, writing, and speaking to a more advanced curriculum, students can learn easily and enjoyably through a variety of content and games. Oxford Discover by AllviA is a great choice for teachers who want to create more advanced lessons through interactive learning.